Scheduled for Nov. 15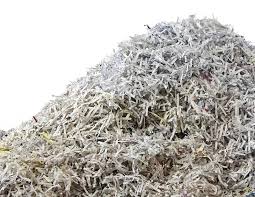 LEXINGTON, Ky. (Nov. 6, 2014) — To celebrate America Recycles Day on Nov. 15, Lexington residents are invited to take part in a free paper shred event from 9 a.m. to 2 p.m. at the old city landfill site at 1631 Old Frankfort Pike.
Guidelines for event:
The event is for Fayette County residents only.
There is a limit of five boxes or bags of material per vehicle.
Please make sure no plastic binders or binder clips are included with materials.
Staples, paper envelopes and paper clips are acceptable.
Entrance to the event will be through Jimmie Campbell Drive.
Participants are asked not to arrive before 9 a.m. as event organizers will be unable to accommodate anyone before that time.
Cardboard boxes will be collected at the event and sent to the Lexington Recycling Center.
Donations of non-perishable food items for God's Pantry will be collected at the event. Currently, the most-needed items are canned vegetables. Please do not bring items packed in glass.