Location offers walk-in service for financial assistance, Medicaid
FRANKFORT, Ky. (Nov. 13, 2014) – Lexington mall shoppers now have a convenient one-stop-shop for health coverage. Gov. Steve Beshear officially opened the kynect retail store located at Fayette Mall.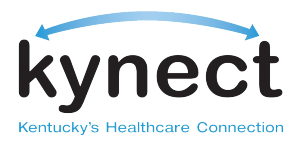 The kynect store will be staffed daily by insurance agents certified by kynect, as well as kynectors who will assist individuals enrolling in a qualified health plan or Medicaid. Twice weekly, public health officials will also be on site to offer flu shots and health screenings to visitors.
The store will be open regular mall hours, excluding state holidays, through the close of open enrollment on Feb. 15, 2015.
"This storefront is one more way that kynect is reaching out to individuals who are in the market for affordable health care coverage to make it convenient for them to enroll with the personalized help of a certified agent or kynector," said Gov. Beshear. "This model has been successful in several other states and we believe it will be in Kentucky as well."
Colorado and Connecticut each had at least one retail space during the 2013 open enrollment, several of which were located in a mall with a high volume of consumer foot traffic. The state's kynect team decided to open a storefront in Lexington because last year's enrollment in Fayette and surrounding counties was low compared to other areas of the state. The Fayette Mall location draws thousands of consumers from all across Central and Eastern Kentucky, especially during the holiday shopping season.
The kynect store will serve walk-in clients, as well as individuals that prefer to schedule an appointment and want help from an insurance agent or a kynector to enroll in healthcare coverage through kynect. Insurance agents were a vital partner in kynect's success last year, signing up 44 percent of all Kentuckians who bought private health insurance and 6 percent of those who enrolled in Medicaid. This year, the number of certified insurance agents authorized to sell health plans offered on kynect has doubled from 1,400 agents in 2013 to 2,800 in 2014.
"Shopping for health insurance can be somewhat intimidating, especially for those who have previously been uninsured," said Audrey Tayse Haynes, Secretary of the Cabinet for Health and Family Services. "That's why agents are important in assisting consumers who are purchasing a qualified health plan. Insurance agents in every county are trained to help individuals find their best plan through kynect. Agents will also be at the Fayette Mall kynect store daily to help consumers choose the plan that is best for them and their families."
Last year, more than 75 percent of kynect enrollees qualified for some level of financial assistance to help offset the cost of their insurance premiums. An individual earning up to $45,960 a year will qualify for a discount; a family of four earning up to $94,200 will also receive a discount.
As of the first of November, Kentucky families had qualified for nearly $106 million in financial assistance to help reduce their cost for health insurance. Financial assistance is only available for plans purchased through kynect.
In partnership with the Department for Public Health and area local health departments, the kynect store will also offer twice weekly health screenings on Tuesdays and Thursdays from 10 a.m. to 2 p.m. Screenings will include periodic onsite flu shot clinics, as well as the promotion of breast and cervical cancer awareness, heart disease and stroke prevention, asthma and COPD, and osteoporosis and arthritis education.
Earlier this week, Gov. Beshear announced several enhancements that have been made to the kynect customer experience in time for open enrollment, which begins on Saturday, Nov. 15, 2014, and runs through Feb. 15, 2015. In addition to the kynect store, improvements have been made to the website, the call center has more than doubled the number of customer service representatives and kynect has launched a free mobile app for both Apple and Android phones.
Two new insurance companies, CareSource and WellCare, have joined the kynect marketplace, bringing the total number of insurers to seven in the state and increasing choices for many Kentuckians. Also, returning insurance companies have revised some of their plan offerings to provide new choices for shoppers.
Kentucky was hailed as a national leader last year when more than 521,000 Kentuckians enrolled in healthcare coverage through kynect. Three out of every four enrollees reported that they had no health insurance prior to signing up through kynect. A Gallup poll this summer reported that thanks to kynect, Kentucky had the second-highest reduction of uninsured people in the country, falling from 20.4 percent in 2013 to 11.9 percent midway through 2014.
Nearly one year after Kentuckians started using their new health insurance, it's clear that the Affordable Care Act has already made significant, positive impacts on both individual health and on the state's economy.
The Cabinet for Health and Family Services has tracked health outcomes in the Medicaid population. Since January, adult preventive services, such as well visits and flu shots, have increased nearly 37 percent over 2013 rates.   Breast cancer screenings are up 20 percent over last year's numbers, and colorectal cancer screenings have increased nearly 17 percent. Adult dental visits are up by more than a third.
For more information about finding affordable health coverage, visit https://kynect.ky.gov or call 1-855-4kynect (459-6328).