Only 10 percent of hospitals received rating
LEXINGTON, Ky. (Nov. 21, 2014) – Baptist Health Lexington has received a "3 star" rating from The Society of Thoracic Surgeons (STS) for delivery of quality care in cardiac surgery.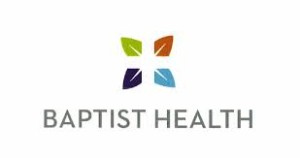 Only about 10 percent of hospitals receive the "3 star" rating, which denotes the highest category of quality. The rating is based on results from coronary artery bypass grafting procedures, more commonly known as heart bypass surgeries, conducted at Baptist Health Lexington from July 2013 to July 2014.
STS is a not-for-profit organization representing nearly 7,000 surgeons, researchers and allied health care professionals worldwide who are dedicated to ensuring the best possible outcomes for surgeries of the heart, lung and esophagus, as well as other surgical procedures within the chest.
Baptist Health Lexington regularly submits heart-surgery data to the STS, which maintains an adult cardiac-surgery database including more than 5.2 million surgical records and gathers information from more than 90 percent of the groups that perform cardiac surgery in the United States. The database was established in 1989 as an initiative for quality improvement and patient safety among cardiothoracic surgeons.