City looks to fill 225 summer jobs
LEXINGTON, Ky. (Jan. 9, 2015) — Young people in Lexington who need summer jobs can apply to the city's Summer Youth Employment Program, beginning Feb. 1.
The city is looking to fill 225 summer job openings. The deadline to apply and submit documentation is 4 p.m. Feb. 27.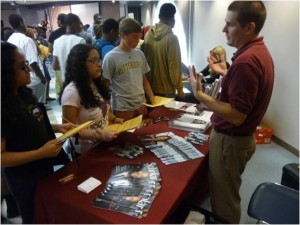 The program is open to 14-17-year-old Fayette County residents who are eligible to work in the United States. Required documentation consists of copies of your Social Security card, a picture ID (issued by the state or a school) and a birth certificate.
The documentation must be mailed to the Division of Youth Services, 101 East Vine Street, Suite 150, Lexington, Ky. 40507. Copies sent must be readable.
Applications will be processed on a first-come, first-served basis.  The application and your documentation must be received by Feb. 27, 2015. Space is limited.
Applicants will be required to attend a mandatory orientation session and participate in the Youth Employment Enhancement Program before employment. The Youth Employment Enhancement Program will teach work-related skills like how to complete a job application, rules of work, team building skills, interviewing and how to write a resume.
For more information call 859-246-4300.