Girls more likely than boys to seek higher education
FRANKFORT, Ky. (April 16, 2015) — Of the 43,176 Kentucky public high school students who graduated in 2012, 61.2 percent—or 26,424—enrolled in some form of higher education, according to a report from the Kentucky Center for Education and Workforce Statistics (KCEWS).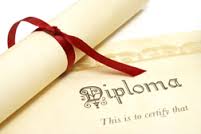 In 2011, 60.2 percent of high school graduates enrolled in higher education and 61.4 percent of 2010 graduates.
"The 2014 Kentucky High School Feedback Reports show that college-going rates throughout Kentucky are holding steady with about six of 10 of the state's public high school Class of 2012 enrolled in college, and that more students are entering school better prepared for college-level classes and careers," said Kate Akers, acting executive director of KCEWS.
The statewide college going data showed that in the Class of 2012, nearly 90 percent started out as full-time students, about 9 percent attended an out-of-state college or university, more than 50 percent were pursuing a bachelor's degree, while nearly 35 percent were seeking an associate's degree.
About 68 percent of females and 54 percent of males from the Class of 2012 attended college.
In addition, nearly 61 percent of white students, about 58 percent of African-American students and 56 percent of Hispanic students attended college. More than 21 percent of students with access to special education attended college.
Brown School, Paintsville High School, Beechwood High School, Model Laboratory High School and Pikeville High School all had rates at or above 90 percent for the Class of 2012, with Brown School leading all 227 public schools at 91.9 percent, with 34 of 37 graduates attending college.
High school students who graduated in 2012 and were ready for college-level coursework or career were nearly twice as likely to attend college (82 percent compared to 43 percent) as those who were assessed as not college or career ready.