Will be available on Monday
CINCINNATI, Ohio (Feb. 12, 2016) — Kroger announced today that on Monday it will begin selling naloxone—a medication used to reverse the effects of opiods—without a prescription at about 200 stores in Ohio and Northern Kentucky, the Cincinnati Enquirer is reporting. Customers will not need an appointment to purchase the medication.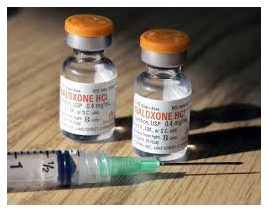 Jeff Talbot, vice president of merchandising for Kroger, Cincinnati/Dayton division, said at a press conference today: "Unfortunately, Ohio and Kentucky rank in the top five when it comes to the highest overdose death rate according to the Centers for Disease Control. Kroger wants to help reverse this horrible statistic. We want families dealing with addiction to know that they can count on having this drug available in the event that they need it."
Drugs.com states that naloxone:
Blocks or reverses the effects of opioid medication, including extreme drowsiness, slowed breathing, or loss of consciousness. An opioid is sometimes called a narcotic.
Is used to treat a narcotic overdose in an emergency situation. This medicine should not be used in place of emergency medical care for an overdose.
Is also used to help diagnose whether a person has used an overdose of an opioid.