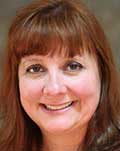 Henderson, Ky. (June 1, 2016) – Smart Payroll Solutions for Small Business will be the focus of Kyndle's next Kyndle Brown Bag Series lecture scheduled for Monday, June 13.
The presentation will be made by Jill M. Cape, CPA, CPP, Pay Day Payroll. Cape is a graduate of Western Kentucky University and has 30 years of experience in the payroll industry. She has owned and operated Pay Day Payroll for 11 years.
The brown bag will concentrate on four main topics: timekeeping, employee vs. contract labor, withholding taxes and how to handle overtime. There will be time at the end of the lecture for questions.
The Brown Bag is free to Kyndle stakeholders. It will start at noon in the training room at the Kyndle offices on the fifth floor of the Soaper Building at Second and Main streets.
For reservations, contact Kyndle at [email protected] or 270-826-7505.