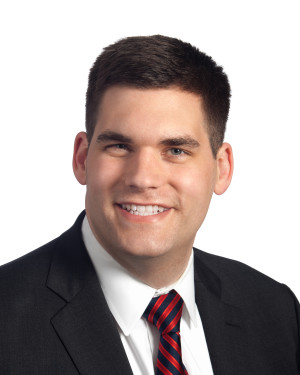 LOUISVILLE, KY (July 10, 2017) – James R. Irving, chair of the Bankruptcy and Restructuring Practice Group, has been named the new managing partner of the Louisville office, Bingham Greenebaum Doll announced Monday.
"We are excited to announce that Jim will be the managing partner in the Louisville office. He has demonstrated strong leadership skills, and I am confident everyone at Bingham Greenebaum Doll LLP will benefit from his guidance," said firm Managing Partner Tobin McClamroch.
Irving, who joined the firm in 2014 from the Chicago office of DLA Piper LLP (US), focuses on bankruptcy and restructuring matters. He has experience representing debtors, committees, trustees, purchasers, creditors and interested third parties in chapter 11 and chapter 7 bankruptcy cases, foreclosures, and out of court workouts.
In addition, Irving also represents parties in general commercial litigation, frequently in cases where solvency is an issue. Irving received his B.A. in History and Political Science from Williams College and his J.D. from Vanderbilt University Law School.