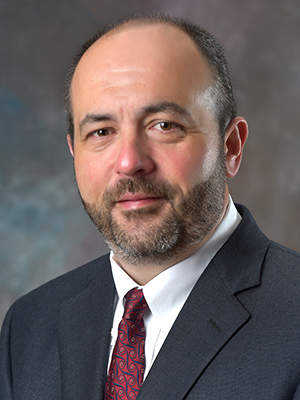 WINCHESTER, Ky. (Jan. 5, 2018) — Peoples Exchange Bank Chairman of the Board Charles Beach III announced the promotion of Anthony (Tony) Parrish, chief operating officer, to chief executive officer.
Parrish has served as market president, chief financial officer, chief operating officer and member of the board since joining Peoples Exchange Bank in 1997. He was promoted to COO in 2006. During his time at Peoples Exchange Bank, the bank has grown to over $370 million in assets.
Parrish earned a bachelor of business administration in 1988 from Morehead State University and is a 1994 graduate of the LSU Graduate School of Banking.
This transition acknowledges and recognizes the strength and depth of the Peoples Exchange Bank executive team. As part of a long-planned succession process managed by the board of directors, Parrish will continue to lead the company to deliver on its core strengths of financial discipline and ethical business practices. In this new capacity, he will be responsible for the overall operations of day-to-day management, financial performance and long-term growth strategy.
"Working alongside Claude Bentley, Chairman Beach and our board of directors for the past 20 years has thoroughly prepared me for this very important role in directing the future of our company," Parrish said. "I am honored to be afforded the opportunity to serve Peoples Exchange Bank and our customers in this capacity."
"Tony is a strong and capable leader and has been key to numerous operational improvements over many years. The board and I are confident in his ability to lead the bank through challenging and prosperous times," Bentley said. "Tony has tremendous intellect and business insight. He is an invaluable part of our team and has demonstrated outstanding leadership. He is committed to our values and we are excited about the future of our bank under his guidance."
In making the announcement, Chairman Beach also stated that Claude Bentley will continue to serve as president of Peoples Exchange Bank. Bentley has been the driver for the bank's expansion and growth over the last 21 years. He will also continue his role as a member of the board of directors. Chairman Beach added, "Our bank remains in wonderful hands. I look forward to continued success under the leadership of Mr. Parrish."