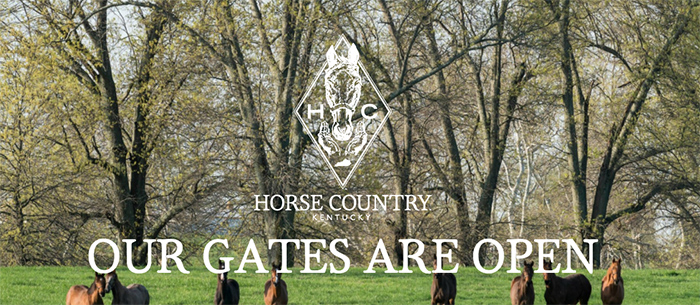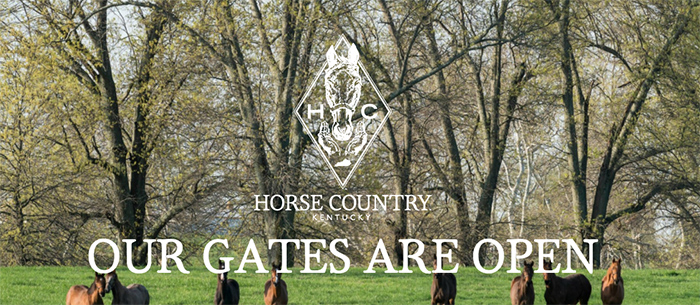 LEXINGTON, Ky. (Jan. 16, 2018) – Horse Country, Inc. has announced its newest nonprofit member: the Kentucky Equine Humane Center. The farm, located in Nicholasville, Ky., is a rescue and rehoming organization serving all horse breeds; and will join other members of Horse Country in offering tours of its facility.
Founded in 2007, the KyEHC is a safe haven for equines in need, providing humane treatment and shelter while seeking adoptive homes, regardless of breeds. Though the center maintains about fifty percent of its herd as thoroughbred, it does not turn away any surrendered or rescued horse due to age or breed.
"The addition of the Kentucky Equine Humane Center is an exciting and important one," Executive Director Anne Hardy said. "As a TAA-accredited organization, we know they meet standards of excellence in the challenging but rewarding work of aftercare and re-homing; care for the horse is a critical and compelling part of the story we hope to tell in Horse Country."
Horse Country is a central booking outlet for stud farms, nurseries, veterinary clinics, a feed mill, a training experience and aftercare facilities in Central Kentucky.
"In conjunction with the other experiences offered among our member locations, having the Kentucky Equine Humane Center open their gates exposes our guests another aspect of the beloved signature industry of our great state – the horse," Hardy added.
"We are very proud to be a part of Horse Country and are looking forward to educating visitors about our programs, and the aftercare we provide in order to place horses in their forever homes," said Kentucky Equine Humane Center Executive Director Karen Gustin. "Our horses come with a wide variety of compelling stories and we are excited to share our work with participants on the tours."
Tours at the Center through Horse Country will begin March 22, 2018. Tickets can be purchased on the Horse Country website at www.visithorsecountry.com or by calling 859-963-1004. Approved non-profit organizations pay no fee to join Horse Country, and must maintain, among other qualifications, TAA accreditation.