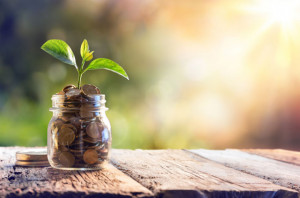 FRANKFORT, Ky. (Jan. 31, 2018) — Kentucky public high school students would need to fulfill a financial literacy requirement to graduate under a bill approved today by a vote of 68-24 in the state House.
Completion of courses or programs that meet set financial literacy standards would become a graduation requirement beginning with students entering ninth grade in 2020-2021 under House Bill 132, sponsored by Rep. Jim DuPlessis (R-Elizabethtown) and Rep. James Tipton (R-Taylorsville).
The guidance that would be provided to students under HB 132 would ensure that every high school graduate be taught how to budget, save and invest, said DuPlessis.
"If we want to fix financial illiteracy, we must get away from the notion that it is a privilege to know how money works," DuPlessis stated in his floor speech on HB 132.
The Kentucky Board of Education would be responsible for establishing the standards and graduation requirement for financial literacy, according to the bill. It would be the purview of the local school-based decision making council or high school principal to choose course offerings that align with state standards, with direction from the Department of Education.
Rep. Steve Riley (R-Glasgow) said he favors financial literacy for students but has concerns about what he called HB 132's "unfunded mandate" on education in a tough budget cycle.
"I'm worried about us using unfunded mandates at this time when we're trying to get a budget that's going to be very, very tight," said Riley.
Rep. Joni Jenkins (D-Shively) also expressed concerns that the bill included an unfunded mandate, but said her past experience working with debt-strapped college students led her to vote for the bill.
"I cannot tell you how many students got into problems because they accepted financial aid, they didn't do well in school, they took out student loans, and they would leave with no degree and debts of $10,000 to $30,000," said Jenkins.
HB 132 now goes to the Senate for its consideration.