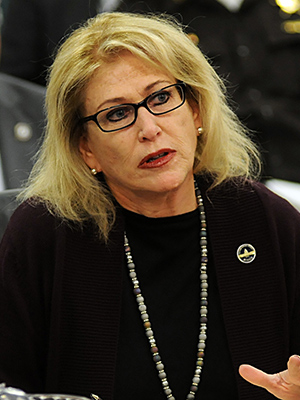 FRANKFORT, Ky. (March 2, 2018) — Those who snoop around Kentucky's electrical power facilities, railroad yards, water supply systems or other key infrastructure sites could face criminal charges under a bill that has cleared the state House.
House Bill 324, sponsored by Rep. Diane St. Onge, R-Ft. Wright, would create the crime of "trespass upon key infrastructure assets" for prosecution of those who knowingly enter or stay on property where key infrastructure assets are located, or who use a drone to monitor or take photos, videos or collect other information of key assets without prior approval.
Key infrastructure assets would be defined by the bill as electrical power plants or nodes, natural gas and petroleum facilities, rubber or hazardous chemical manufacturing plants, railroad yard and tunnels, water supply systems, military weapon system facilities, or wireless communications facilities.
HB 324 "is about providing safety and security, and protecting proprietary interests," St. Onge said of the legislation.
If prosecuted, those who violate the law one time could be charged with a Class B misdemeanor which carries up to 90 days if convicted. A second or subsequent offense would be a Class A misdemeanor, with each conviction carrying up to 12 months in jail.
When asked if the bill would hinder news media from using drone technology to cover fires or other events, St. Onge said that activity would not be affected by HB 324. She said HB 22—another drone bill she is sponsoring this session which passed the House in January and is now before the Senate—would set out permitted and prohibited uses of drones in Kentucky.
HB 324 passed the House on a vote of 80-1. It now goes to the Senate for its consideration.