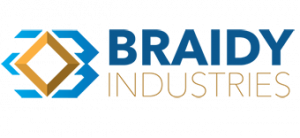 ASHLAND, Ky. (March 5, 23018) – Less than one year after their announcement of plans to construct a $1.5 billion greenfield aluminum mill in Greenup County, Ky., Braidy Industries has announced its successful completion of a $75 million Series B common stock issuance at $10 per share. Following the close of this financing, Braidy Industries finalized its acquisition of 100% of the outstanding equity of MIT-incubated ultra-high strength alloy and powder metallurgy provider, Veloxint.
Craig T. Bouchard, Braidy Industries chairman and CEO, said, "The close of our Veloxint acquisition places Braidy Industries in position to meet the demands and challenges of a transportation industry in need of cost-effective light-weighting. In the very near term, Veloxint will become the 'lighter and stronger' standard for transportation, mining, tools and consumer goods. This is a terrific win for Kentucky, and consistent with the goal of converting the Northeast corner of our beautiful state into the global intersection of science and advanced manufacturing."
The manufacturing base for Veloxint will be co-located with the Braidy Industries aluminum rolling mill at the EastPark Industrial Center in Ashland, Ky. Veloxint Research and prototyping facilities will continue to be located in the Boston, Massachusetts area and will be enhanced and expanded in scope.
Veloxint expects to begin staffing advanced manufacturing positions, and will incorporate its training program in collaboration with Ashland Community and Technical College into the Braidy Industries Advanced Manufacturing Degree Program.
Ret. Gen. Blaine Holt (USAF), Braidy Industries COO, said, "This milestone was a critical test of an amazing team and we passed with flying colors. Our EastPark campus is developing as a repository of exponential solutions to the most demanding automotive and aerospace challenges. At Braidy, we maintain our humble and hungry attitude and we are on track to change the world."
Veloxint will be led by its current CEO Dr. Alan Lund, who will assume the additional role of Braidy Industries' chief technology officer.
Of the developments, Dr. Lund said, "We are excited to officially bring Veloxint into the Braidy Industries family. This will enable the next step in fulfilling our original vision of transforming the metals industry using Veloxint's proprietary materials design toolset to offer high-performance, cost-effective next-generation metal products."