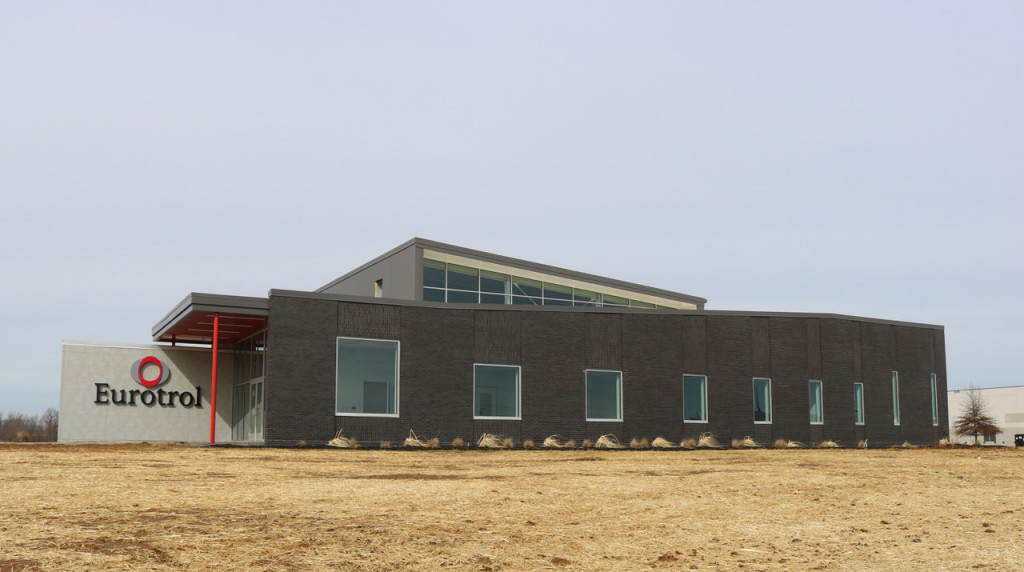 ELIZABETHTOWN, Ky. (March 9, 2018) — Officials of The Netherlands-based Eurotrol today announced the opening of the company's state-of-the-art distribution facility on North Black Branch Road in Elizabethtown.
Eurotrol provides worldwide markets with artificial blood samples used to ensure the precision and accuracy of in vitro diagnostics equipment.
"We couldn't be more excited to make this investment in Elizabethtown," said Bart Maas, the company's president and owner. "This facility positions us to distribute our products more effectively, increase our commitments to our customers and ultimately make a greater impact on the quality and cost of healthcare."
The 11,000-square-foot logistics center will serve as the company's principle distribution hub for North, Central and South America. Elizabethtown's easy access to UPS Worldport in Louisville allows timely shipping of Eurotrol's temperature-sensitive products, Maas noted.
Maas also recognized the work of facility designer Design Farm Architecture Studio in Owenton, Ky., and contractor Wehr Constructors in Louisville.
A $2.9 million investment, the facility is a welcome addition to Elizabethtown's T.J. Patterson Industrial Park.
"Eurotrol is an innovative leader in a vital, thriving industry, and we're proud they chose to do business and grow in Elizabethtown and Hardin County," said Greg Jenkins, chairman of the Elizabethtown-Hardin County Industrial Foundation board of directors.
Eurotrol was most recently honored with a 2017 NL Packaging Award for its ACU-DROP II, which stores two substances in separate chambers and allows for fast, easy mixing without the user coming into contact with the substances.
For more information about Eurotrol, visit www.eurotrol.com.