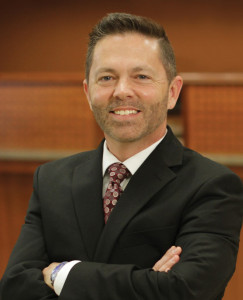 ELIZABETHTOWN, Ky. (April 12, 2018) — United Bank has announced the addition of Richard Page to its Heartland Region commercial lending staff in Elizabethtown, Ky.
Page most recently served as the COO/CFO of a large national retailer. Prior to that he held positions in the banking industry for nearly 25 years throughout Hardin, Bullitt, and Jefferson counties.
Page holds a bachelor's degree from the University of Louisville (1992).
Page and his family reside in the Campbellsville area.
United Bank's Heartland Region includes six branches located in Hardin and Bullitt counties in Kentucky.