Our occasional feature, Top Women in Business, highlights some of the women around Kentucky and southern Indiana who are making an impact in business, the professions, politics and economic development. The intent is to recognize not the household names, but those in key roles whose work ethic and body of work are making important contributions to commerce – and life – in the area.
The six women featured in this issue are among the many such women The Lane Report editorial board has identified. We welcome your suggestions for others who also are deserving of recognition for their efforts to boost the economy. Send your recommendations to [email protected]
---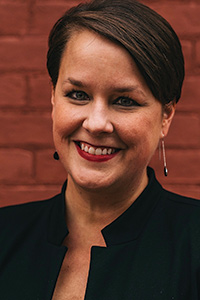 IT'S FREE | Sign up for The Lane Report business newsletter. Receive breaking Kentucky business news and updates daily. Click here to sign up
---
Nancy Grayson
Title/company: President, Horizon Community Funds of Northern Kentucky
How long at company/position:
Eight months
Previous jobs/positions: Director of Strategic Initiatives, Northern Kentucky Education Council.
Education: Bachelor of Arts in political science (University of Kentucky); Juris Doctorate (University of Cincinnati).
Person who most influenced or mentored me: My mother, Sue Humphrey, influenced me the most. Balancing work and home life is no easy feat, and she did it with integrity and grace.
What inspires/drives me: Building a stronger community for the next generation and engaging future leaders and doers.
Hobbies: Trying new recipes using one of my many kitchen gadgets; gardening in our back yard; attending concerts and other arts events with family and friends; performing with 50 other professionals and leaders at an annual live benefit called "Suits that Rock."
Current volunteer activities: Prichard Committee for Academic Excellence Governing Board; Kentucky Philanthropy Initiative Board; Kentucky Historical Society Governing Board; Metropolitan Club Board of Governors; United Way of Greater Cincinnati Northern Kentucky Action Council; Trinity Episcopal Church Vestry.
My biggest challenge and how I overcame it: My biggest challenge was making the decision to be open to change. By nature, I enjoy planning and scheduling. However, when it comes to making life decisions, I have learned to say "yes" to opportunities I haven't considered previously. This has helped me to go further professionally and has provided me with many new friends and experiences.
My advice to younger women in business: Build a network of women who challenge you to be more and do more, both personally and professionally. And always write thank you notes, even if they're late.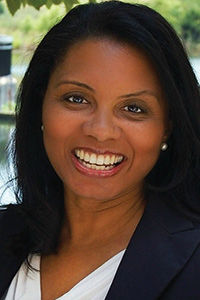 Kristel Simon Smith
Title/Company: Director, Kentucky Innovation Network at Eastern Kentucky University
How long at company/position:
During the past 14 1/2  years, I have served the Kentucky Innovation Network and Eastern Kentucky University. I have served the last five years in my current position as the executive director.
Previous jobs/positions: Prior to coming to the Kentucky Innovation Network, I enjoyed careers at both Procter & Gamble and IBM, and also as a startup entrepreneur and adjunct professor.
Notable accomplishments: With nearly 15 years of experience in the industry, I have assisted hundreds of companies and helped prepare businesses, communities and industry clusters for strategic growth and development. Among my most noted accomplishments: Creating business models, integrating innovation and intellectual property to assist clients in developing solid financial business positioning and growth. In addition, service as a governor's appointee on the Kentucky Commission for Small Business Advocacy (6th Congressional District) and the $100 million public-private partnership Work Ready Skills Initiative Advisory Committee have been an honor.
Education: My educational background includes a bachelor's degree in computer science from Southern University, an MBA from the University of Kentucky, and international economics study at the School of Economics in Austria. I completed the Kentucky Entrepreneurial Coaching and Leadership Institute (Scotland) administered by the University of Kentucky, the Venture Capital Institute at Emory University, and certifications as a FastTrac administrator and facilitator through the Kaufmann Foundation and the International Business Incubation Association (InBIA).
Person who most influenced or mentored me: At Procter & Gamble, John Pepper and A.G. Lafley were outstanding, values-driven CEOs who were present and engaged. Strong mentors and advocates within my organization were Daniel Myer, Carolyn Rutland-White and Bob White, as well as numerous other colleagues. In the university environment, EKU's President Michael Benson is a strong example of what early vision and mentorship can deliver.
What inspires/drives me: Outstanding leaders and entrepreneurial thinkers who have the tenacity to find solutions to big problems or say yes to bigger ideas and rise to the occasion. It can be: 1.) The innovative entrepreneur who keeps pivoting because the vision is real and the customer need has been proven. 2.) The compassionate university leader who recognizes the value that education brings to people's lives. 3.) The inventor with a novel solution or manufacturer that automates or develops processes. Or even 4.) The community-minded person – whether an official, volunteer or student – who dares to make a difference.
Hobby/interests/volunteer work: Last year, I took on a new personal challenge and called it, "Live my best life now." The challenge can be large or small, but must seek a new or fun adventure, celebration, accomplishment or just "pass it forward" each month. This personal challenge has resulted in engaging in short trips to enjoy, explore, inspire and connect with interesting people and places.
Currently reading and/or recent movie/play/concert attended: Just serious reading right now: "Engines of Innovation: The Entrepreneurial University in the Twenty-First Century" by H. Thorpe & B. Goldstein; and "Leadership and Performance Beyond Expectations" by B. Bass.
My advice to younger women in business (and young men, too):
It's never too early to begin preparing to be the CEO, on the board of directors or chairman of the board. If you are starting or expanding a business and want it to last, cloning yourself isn't the answer. You need a diversity of skills and people. Choose wisely.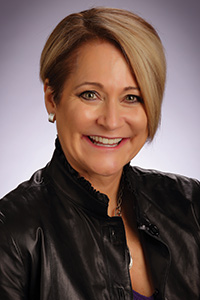 Debra Clary
Title/company: Corporate director, Humana Inc.
How long at company/position:
14 years
Previous jobs/positions: Three decades of leadership experience with four Fortune 500 companies: Frito-Lay, Coca-Cola, Brown-Forman and Humana.  Author of "Executive Women & Leadership."
Top accomplishment: I recently produced a film titled "Beauty Mark" in West Louisville that has received multiple awards from the Independent Film society. The goal of the film is to raise awareness of the cycle of poverty and abuse of women in our country.
Education: Doctorate in organizational and leader development (George Washington University) and recipient of the Ralph Stone Leadership Award (2005); Master of Arts in business management (Central Michigan University); Bachelor of Arts in public affairs (Michigan State University). 
Person(s) who most influenced or mentored me: My Uncle Benny, who was an eighth-grade dropout before becoming a wildly successful entrepreneur, was one of my biggest encouragers as a young girl. He instilled in me that it is not your circumstances that predict your trajectory, rather what you do with the talents that have been gifted to you that matters. 
What inspires/drives me: I am inspired by learning, developing and encouraging myself and others to improve and change the communities we live in. I also love adventures and travel.
Hobby/interests/volunteer work: Board member at Family Scholar House, Leadership Louisville Center and Women Influencing Louisville, and a member of the National Speakers Association.
Currently reading and/or recent movie/play/concert attended:
I recently saw the movie "I Can Only Imagine," which is based on the incredible true-life story that inspired the beloved, chart-topping song of the same name. The song brings ultimate hope to so many, often in the midst of life's most challenging moments.
My biggest challenge and how I overcame it: One of my greatest challenges was overcoming Lyme disease as a young mother, a disease that at the time was often undiagnosed and had few treatment options. I became ill while living in the Northeast. Symptoms include debilitating fatigue, tremendous brain fog, aching all over, skin rashes, joint pain, chest pain, heart palpitations, mood changes and poor sleep. As the mother of two young daughters, a wife and with a growing career, I simply refused to accept that the rest of my life would be marked with compromised health. I researched, met with experts, and shared what I was learning until I found an infectious disease expert willing to chart an aggressive course of treatment. Together we succeeded and I have been symptom free for 15 years. The takeaway: Be an advocate for yourself and don't take no for an answer.    
My advice to younger women in business: Set a course to continuously develop your talents.  This is a lifetime commitment. Surround yourself with people who will pour into you — those willing to invest in you. Run toward feedback. You can tell the trajectory of one's career by their relationship to feedback. Own your mornings: Start your day in a way that will encourage and prepare you for the day that is ahead.  When you own your mornings, you'll own your day, which leads to owning your life.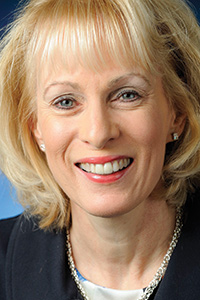 Karen Hill
Title/Company: Chief operating officer/chief nursing officer at Baptist Health Lexington.
How long at company/position:
Over 25 years in administration at Baptist Health Lexington.
Previous jobs/positions: Assistant director of surgical services at UK Hospital; perioperative educator/clinical nurse specialist, Baptist Health Lexington; staff nurse, Baptist Health Lexington.
Top accomplishment: Inducted in The American Academy of Nursing as a Fellow in 2012.
Education: Doctor of Nursing Practice, Master of Science and Nursing, and Bachelor of Science and Nursing (University of Kentucky); associate degree in nursing (Bluegrass Community and Technical College).
Person who most influenced me: My husband, Brian. He is my best friend and gives me great advice.
What inspires/drives me: I love the flexibility of a nursing career. I have been able to be a care provider, an educator and a leader. In each way, I have tried to help others to have good health care and promote others in their careers.
Hobbies/interests/volunteer work:
I love to travel to interesting places, read mysteries and suspense novels, and spend time with my family.
Currently reading and/or recent movie/play/concert attended: "Pursuit of Honor" by Vince Flynn.
My biggest challenge and how I overcame it: Balancing work, school and family to return for advanced education. I overcame it through the support of my husband and parents, and later from our children who appreciated the sacrifices.
My advice to younger women in business: Be bold and confident. Often women have self-doubt that holds them back from taking chances in their careers to advance or take on new responsibilities. If you have the right environment and support, you can achieve much more than you think you are capable. Also, find mentors who will open doors for you and provide support and advice.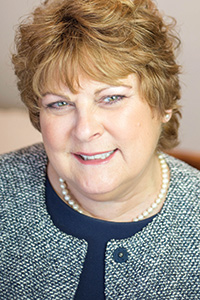 Mary Elizabeth (Armstrong) Hammond
Title/company: Executive director of the Paducah Convention & Visitors Bureau.
How long at company/position:
I began working at Paducah CVB in September 1986. I was offered the executive director position in May 2001.
Previous jobs/positions: I started as the executive assistant in a two-person office, which means you learn all of the jobs that it takes to run a successful tourism office. As the budget and staff grew, I became sales director and served in that position for 10 years.
Top accomplishment: In November 2011, I was honored to present Paducah's bid for inclusion in the United Nations Educations, Scientific & Cultural Organization's (UNESCO) Creative Cities Network at the annual conference in Seoul, Korea. I remember presenting between the mayors of Sapporo, Japan, and Jaipur, India. Paducah was admitted into the network in 2015 as a Creative City of Crafts and Folk Art. Being an active member in UNESCO Creative Cities Network led to an appointment in 2016 by United States Secretary of State John Kerry to serve on the U.S. National Commission for UNESCO.  The U.S. National Commission for UNESCO is a Federal Advisory Committee to the Department of State on issues of Education, Science, Communications and Culture.
I also received the Paducah Area Chamber of Commerce SUMMIT Award in 2018, which is not presented every year but rather reserved as a special presentation.
Education: Business administration major (Western Kentucky University and the University of Kentucky). While attending UK, I worked in Special Collections & Archives at the Margaret I. King Library. It was there that I began learning and appreciating Kentucky history and the individuals that formed the way of life in the commonwealth. This experience ultimately led me to a career of promoting the heritage and culture of my adopted home state and city, Paducah, Ky. I am a certified destination management executive (CDME), the tourism industry's highest individual educational achievement.
Person(s) who most influenced or mentored me: There are three groups of women who influenced me tremendously. Many of them are no longer with us, including my mother who was right in the middle of all of it. They are P.E.O. Chapter P, Grace Episcopal Church Altar Guild and the Birthday Club.
What inspires/drives me: This is our life, our community … let's make the best of it that is possible. It's all about quality of life.
Currently reading and/or recent movie/play/concert attended: As part of the One Book Read project sponsored by West Kentucky Community and Technical College, I've just completed "The Age of Miracles" by Karen Thompson Walker. I recently saw the Broadway touring production of "The Jersey Boys" at The Carson Center for the Performing Arts in Paducah.
My biggest challenge and how I overcame it: The reality of finances – tightening the belt and determining the most important thing needed to reach a goal. Taking the position for less compensation to get in the position to make more.
My advice to younger women in business: Be involved. Know you have a place in the global economy. You matter and you can make a difference.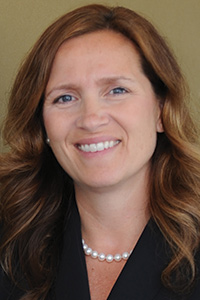 Sarah Giolando-Matlin
Title/Company: Senior vice president and chief strategy officer, St. Elizabeth Healthcare
How long at company/position:
Eight years
Previous jobs/positions: Senior manager, Healthcare and Life Sciences, Deloitte Consulting
Top accomplishment: Launching our internal opioid response team four years ago and developing a plan to combat the epidemic.
Education: Bachelor of Business Administration in international business (James Madison University, Harrisonburg, Va.); MBA from Solvay Business School in Brussels, Belgium; Fellow in the American College of Healthcare Executives (ACHE)
Person(s) who most influenced or mentored me: Several strong female leaders, including my managing partner at Deloitte Consulting, Diana O'Brien; the senior vice president of strategy and marketing at BISYS, Maryanne Houlahan; and my first real boss, Kathy Lang Albright, who was marketing director of Bartlett & Co.
What inspires/drives me: I truly appreciate being able to make a tangible impact on the health of our communities in my leadership position at St. Elizabeth Healthcare. The work we do really matters to individuals and our community at large. Meaningful work is a blessing.
Hobby/interests/volunteer work: I have a severe case of wanderlust and travel way too much but can never pass up the chance to go and see something new! I love to be active outdoors, from running to skiing to walking on the beach. I focus my volunteer activities on things that will impact the health of our community. I serve on three boards: the Greater Cincinnati Metro YMCA; Interact for Health (a foundation that provides grants to support community health initiatives); and the Tri-County Economic Development Corp. Foundation. I also am a member of the executive leadership team of the American Heart Association Heart Mini and serve on the Northern Kentucky Entrepreneurship Committee. I am a past board member of Thomas More College.
Currently reading and/or recent movie/play/concert attended: I just finished "The Handmaid's Tail" by Margaret Atwood, and saw the musical "Kinky Boots" in New York. (Now THERE's a combination!) For work reading, I'm in the middle of "Beyond Heroes," the story of Thedacare's transformation to a lean management system.
My biggest challenge and how I overcame it: I lost my father at the young and formative age of 13. At that point, I became fiercely independent. As I become wiser with age and experience, I am working at losing that independence a bit to lean more on others. Although it served me well, I have shifted my mindset to working with others to go further, instead of going very fast all alone!
My advice to younger women in business: Although it sounds cliché, I can't say enough about the vital importance of having mentors lift you up and who see your talent and capability before you recognize it yourself. I would definitely not be in the position I am in today if it weren't for Kathy, Maryanne and Diana insisting to me that I could reach higher, do more, dig deeper. Two other bits of very practical advice that I will borrow from my first mentor, Kathy, are: 1) Always hire a good boss. The relationship you have with your direct supervisor is critical to your growth and development. 2) Know when to leave. We can sometimes hang on too long to positions, jobs, stations in our lives. You know when you start losing your zeal for something. That's when you need to leave and find your next step!
---
Lorie Hailey is a correspondent for The Lane Report. She can be reached at [email protected]