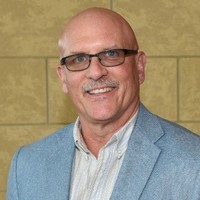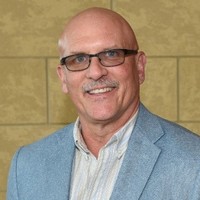 OWENSBORO, Ky. (July 9, 2018) – Dr. John Purcell will address Greater Owensboro Chamber members this week at the Rooster Booster Breakfast. Dr. Purcell has dedicated over three decades to helping farmers safely and sustainably grow food using less of the earth's natural resources. He currently serves as the Global Vegetables R&D lead/Hawaii Business lead, vice president and distinguished science fellow for Monsanto Company. In this role he works closely with teams of researchers and scientists looking at ways to breed and cultivate vegetables that are more appealing, nutritious and can be grown using fewer resources.
Over the course of his career at Monsanto, Dr. Purcell's work and research has taken him to more than 35 countries around the world to work with and learn from farmers in their fields. His prior roles at Monsanto include Hawaii Technology and Business lead and Global Technology Development lead for Monsanto Vegetables, as well as several other roles in the Monsanto Technology Organization in which he contributed to advancements in many diverse crops including corn, cotton, and wheat.
Prior to joining Monsanto, Purcell was a post-doctoral researcher at the United States Department of Agriculture. His Ph.D. in Molecular and Cellular Biology was granted from the University of Massachusetts in Amherst and focused on studies in Insect Biochemistry.
He is an inventor on several patents and an author of numerous scientific papers, reviews and book chapters. He is often invited to speak on agricultural technologies at venues around the world. Purcell's love for agriculture also extends to his personal life, where he is a part owner of a family ranching operation in Montana.
The monthly breakfast event is sponsored by Western Kentucky University Owensboro. The cost to attend is $12 for Chamber Members with reservations, $15 for Members with no reservations and $20 for non-members. Make your reservation and pay online at http://business.chamber.owensboro.com/events or call the Chamber at 270-926-1860 by noon on Wednesday, July 11.
Founded in 1913, the Greater Owensboro Chamber of Commerce has worked for a century to provide valuable benefits and services to member business and individuals. Today, with a membership base of nearly 1000, the Chamber is a critical partner in community and business development initiatives, serving as the center of business advocacy for the Greater Owensboro region.