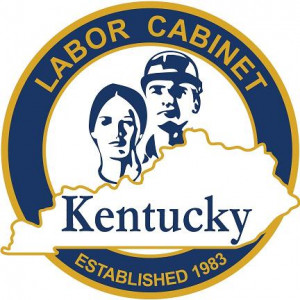 FRANKFORT, Ky. (July 10, 2018) – Last month, the Labor Cabinet conducted 20 free courtesy inspections for Kentucky employers – correcting 106 serious violations that could have affected up to 3,131 employees. This resulted in saving participating companies up to $742,000 in potential enforcement penalties.
The Labor Cabinet's Division of Occupational Safety & Health Education & Training, also known as KY SAFE, leads the Cabinet's proactive efforts to create safe and healthful workplace conditions. This includes providing free consultative surveys to employers in an effort to increase workplace safety by improving injury and illness rates.
Employers and employees all across Kentucky and the nation also have access to cost-free safety and health eLearning programs on the Labor Cabinet's eTrain portal. The Division also offers cost-free OSHA training courses, or "Population Center Training" throughout the state. Proactive approaches to workplace safety, like the ones developed by the Cabinet's education and training team, are proven methods that reduce workplace injuries and can help employers from paying increased workers' compensation premiums.
In addition to consultative surveys and OSHA training, cost-free assistance from the Division consists of publications, requires workplace posters, and information on injury/illness recordkeeping requirements. The Division is also responsible for overseeing the Partnership Programs as well as conducting the Annual Survey of Occupational Injuries and Illnesses, the Census of Fatal Occupational Injuries and the OSHA Data Collection.