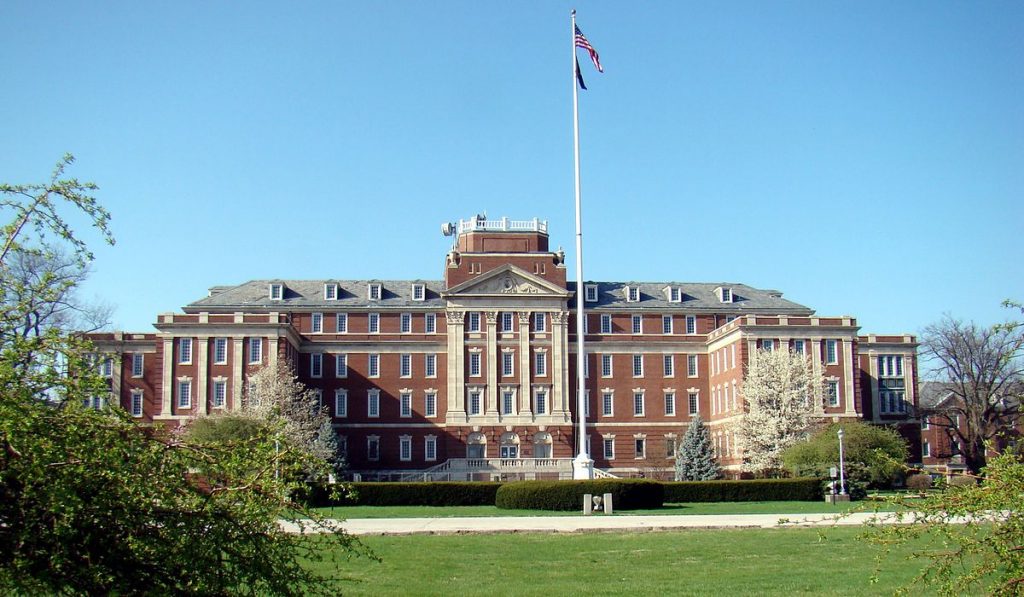 LEXINGTON, Ky. (August 1, 2018) – Two Central Kentucky Marines who served at Iwo Jima will be honored next week as the Lexington VA Health Care System renames its campuses in their memory. The Leestown Division will be renamed in honor of Franklin R. Sousley of Flemingsburg, and the Cooper Division will be renamed in honor of Troy Bowling of Lexington. The ceremony will be at 9:30 a.m. on Thursday, Aug. 9 at the Leestown Road campus.
"We are honored to rename our campuses after two heroic Marines from our service area," said Emma Metcalf, Lexington VA Health Care System director. "These veterans didn't just inspire the people who knew them best, they inspired countless others who have come to know their stories."
The renaming is the result of work by Congressman Andy Barr, who's Sixth District Veterans Coalition in 2014 brought a suggestion to him to rename the Lexington campuses after local distinguished veterans. Following a thorough review and vetting process, Congressman Barr introduced H.R. 4533 in the House in December of 2017. The bill passed both the U.S. House and Senate in February and was signed into law by President Donald Trump on March 9, 2018.
 "We can never repay Private First Class Franklin Sousley and Private Troy Bowling for their service to our nation, but renaming these VA campuses in their honor ensures their memory and sacrifices are never forgotten," said Congressman Barr.  "These two deserving Veterans embody the best of America's ideals, values and commitment to others – never abandoning the Marine motto of Semper Fidelis, 'Always Faithful.'"
Private Troy Bowling served in the United States Marines during the campaign against Japan during World War II. His unit was among the first to land on Iwo Jima, a Pacific island on which more than 6,800 United States service members gave their lives to secure.  After the war, Private Bowling devoted more than 78,000 hours of volunteer service at the Lexington, Kentucky VA Medical Center over more than 66 years.  He was an active member of the Disabled Veterans of America, serving in multiple leadership positions including Kentucky State Commander. He received the Lifetime Service Achievement Award from the Department of Veterans Affairs, and is a member of the Kentucky Veterans Hall of Fame.  Private Bowling passed away in 2017.
Private First Class Franklin Sousley of Fleming County, Kent. also fought in the Battle of Iwo Jima.  Shortly after American forces secured Mount Suribachi, Pfc. Sousley along-side five other fellow services members, raised a large U.S. flag so it could be seen over the island.  An iconic photograph taken while raising the U.S. flag, led to an immortalized symbol of the American bravery, perseverance, and sacrifice endured by members of the U.S. Armed Forces during the intense battles of World War II. Less than a month later, Pfc. Sousley was killed in combat by a Japanese sniper on March 21, 1945.  His remains were laid to rest at the Elizaville Cemetery in Fleming County in 1947.