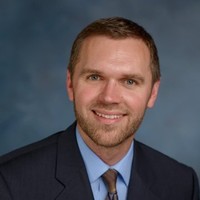 FRANKFORT, Ky. (August 1, 2018) – Gov. Matt Bevin yesterday announced the appointment of Josh Benton as deputy secretary of the Kentucky Education and Workforce Development Cabinet (EWDC). Benton will serve the cabinet with current Deputy Secretary Brad Montell.
"Improving Kentucky's workforce development is a top priority for our Administration," said Gov. Bevin. "I am grateful for the expertise and enthusiasm Josh brings to this new role, as we continue our strong progress in equipping the Commonwealth's citizens and employers for success."
Benton will oversee the cabinet's workforce development agencies, programs and activities. He will be the primary policy maker for the cabinet's workforce development strategies and will serve as the liaison to other state agencies to help coordinate and elevate the state's workforce training efforts.
"Josh Benton brings an enormous wealth of experience and knowledge to the Education and Workforce Development Cabinet," said EWDC Secretary Derrick Ramsey. "As a proven leader, Josh's innovative ideas will help the cabinet strive for new ways to build the state's economy for years to come. I'm excited to welcome his vision and look forward to more successes Benton will bring to the cabinet."
Benton has more than 14 years of public service focused on strengthening Kentucky's workforce. Prior to moving to EWDC, Benton served as executive director of workforce development at the Kentucky Cabinet for Economic Development, where he led community development and research efforts. He also previously served as a project manager for the Bluegrass State Skills Corporation and for the Office of Business Development, and worked in the Kentucky Office of Career and Technical Education.
"It's an honor to join Education and Workforce Development team," said Benton. "There is no more important issue to the growth of our economy than having a qualified, skilled, and motivated workforce.  We have a lot to do, but given the incredible resources we possess, I'm confident we will succeed in streamlining the way Kentuckians prepare and connect to the in-demand, promising career opportunities that exist within our Commonwealth."
Montell, who joined the cabinet in September 2016, will shift his time and focus to the education side of the cabinet. He will continue in his current position as chairperson of the Unemployment Insurance Commission. He also will serve as the cabinet's education policy advisor, working in close coordination with the Kentucky Department of Education, and be the legislative and executive liaison for the cabinet.
"These new responsibilities on behalf of the cabinet will allow me to focus on a real passion of mine, which is education policy, while at the same time working hand in hand with legislative members as the cabinet liaison," said Montell. "These roles seem to be a natural fit for me and I couldn't be more excited about this opportunity."
Montell was a seven-term state representative from Simpsonville before joining the cabinet. While in the House of Representatives, he served on numerous committees, including Appropriations and Revenue, Banking and Insurance, Government Contract Review, Licensing and Occupations, and Economic Development. Montell also previously taught high school history and political science for nearly a decade.
For more information about the Education and Workforce Development Cabinet, visit https://educationcabinet.ky.gov/Pages/default.aspx.