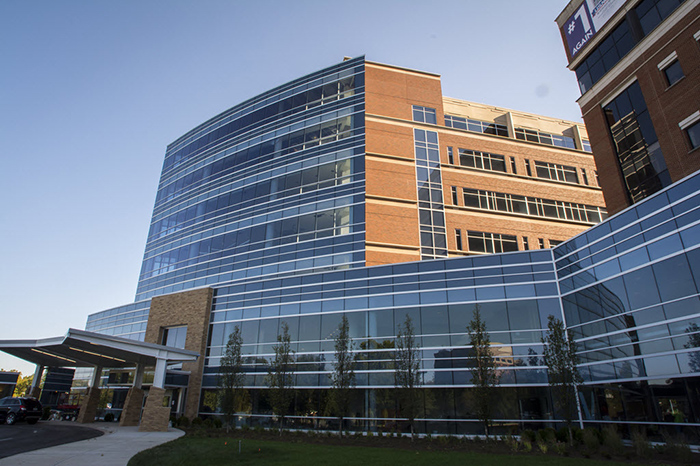 LEXINGTON, Ky. (August 1, 2018) – Baptist Health Lexington has received platinum recognition from the U.S. Department of Health and Human Services' Health Resources and Services Administration (HRSA) for its efforts in encouraging enrollment in Kentucky's organ donor registries.
Throughout the year, Baptist Health Lexington conducted awareness and registry campaigns to educate staff, patients, visitors and community members about the critical need for organ, eye, and tissue donors and, by doing so, increased the number of potential donors on the state's donor registry.
The hospital earned points for each activity implemented between October 2017 and April 2018 and was awarded platinum recognition – the highest honor possible – through the HRSA Workplace Partnership for Life Hospital Campaign.
Baptist Health Lexington was among 17 hospitals in Kentucky to be recognized by HRSA, including sister hospitals Baptist Health Corbin and Baptist Health Richmond, which both also received platinum recognition. The campaign has been credited with adding more than 443,000 donor enrollments to state registries nationwide.
"We are proud to help educate staff and our community about the importance of organ donation," said William G. Sisson, president of Baptist Health Lexington. "We know that every donor added to the state registry represents hope for the future for those in need of organ, eye and tissue donation."
See the full list of hospital associations and hospitals recognized here.