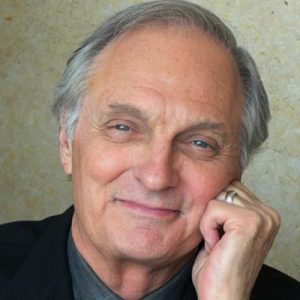 Alan Alda, perhaps better known as Captain "Hawkeye" Pierce on "M*A*S*H," recently revealed that he was diagnosed with Parkinson's disease more than three years ago. Despite the diagnosis, in a CBS This Morning interview, Alda said he remains positive about life and views the challenges associated with the disease as an exercise in problem-solving. In addition, the 82-year-old stays active, which aids in controlling Parkinson's symptoms.
Research shows that regular exercise is key in controlling symptoms of Parkinson's disease. Kathrin LaFaver, M.D., director of the UofL Physicians Parkinson's and Movement Disorders Clinic, encourages her patients with Parkinson's disease to engage in regular physical activity.
To help Parkinson's patients stay active, the Bill Collins Parkinson's Resource Center, located in Frazier Rehab Institute, offers weekly fitness classes. The free classes are held on Tuesdays from 11 a.m. – noon. Register by calling 502-582-7654.
In addition, UofL Physicians is partnering with YMCA of Greater Louisville to offer Pedaling for Parkinson's exercise program. The classes provide people with Parkinson's disease a safe outlet for regular exercise, riding a stationary bicycle. Classes are offered at four local YMCA locations. For more information, contact Karen Wyatt at [email protected] or at 502.222.9358.