LEXINGTON, Ky. (Aug. 1, 2018) — NetGain Technologies, the region's largest managed IT services provider, has announced the addition of Andréa Skov as their new chief marketing officer and the promotion of Megan Reed to the director of marketing. In her role, Skov will be responsible for setting the strategic direction of marketing to focus on and expand the company's leadership position in managed IT services.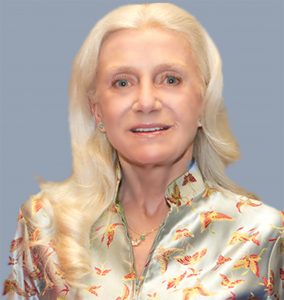 Formerly the chief marketing officer for one of the nation's largest managed IT services providers, Andréa Skov brings a wealth of knowledge and 25 years of experience in the industry to NetGain. She is a well-respected international marketing, sales, and business executive.
"Andréa joins at a critical time in NetGain Technologies' growth strategy," said President Brendan Jacobson. "Over the past two years we have focused a lot of time and effort on finding the right individuals to sit on our executive team. In the past 14 months, we have hired three new executive team members, Andréa being the most recent. She is the final piece to the executive team with the knowledge and experience of growing an IT services company through marketing."
"I am excited to have the opportunity to assist NetGain as the company continues to build and secure their leadership position and reputation as the preeminent provider of comprehensive managed IT services for the South Central United States," said Skov. "NetGain has a top-notch team of business and technical professionals who deliver high-value, single-source, managed IT solutions. NetGain allows businesses to focus on their growth and success, secure in the knowledge that their IT infrastructure is always operational and serving their needs."
Skov is innovative, creative, and a focused team player who is skilled at building, mentoring, and leading marketing teams to deliver consistent results. She has a bachelors and masters degree in physics from Northeastern University. Skov danced classical ballet for 20 years, is an avid skier, and works with a variety of charities focused on disadvantaged children.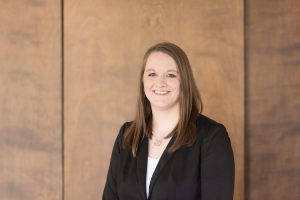 Since 2011, Megan Reed has taken on more and more responsibility in marketing and over the last 14 months has worked directly with the president and CEO, assuming tactical responsibilities in support of the company's vision.
"Megan's tenacity and dedication has shown she is the perfect fit for this position. With the [recent] hire of CMO Andréa Skov, I am confident the two will be a perfect duo to create and support the company's marketing strategy to fuel our growth," said President Brendan Jacobson.
"During my seven-year tenure at NetGain, I have had the opportunity to learn the practices of a successful managed IT services business, working with people across departments in the company," said Megan Reed. "I am honored to accept the responsibilities of executing the strategy set forth by CMO Andréa Skov. The opportunities at NetGain are endless."
Reed received her bachelor's in integrated strategic communication from the University of Kentucky. She also served as the captain of the UK swim team.