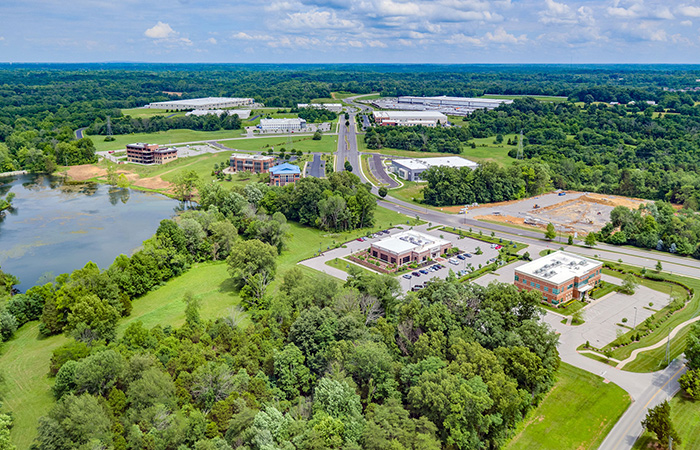 LOUISVILLE, Ky. (Aug. 2, 2018) – Affiliates Hollenbach-Oakley and Horizon Commercial Realty have announced plans to build a new headquarters in Blankenbaker Station Business Park. The 45,000-s.f. building will be located at 1801 Tucker Station Road, Louisville, Ky.
"The new building will accommodate for the growth of both firms," said Principal John Hollenbach. "We intend to showcase who we are from a cultural and corporate perspective while creating a strong working environment."
Blankenbaker Station, which is under development by Hollenbach-Oakley, contains an abundance of first-class amenities, including Main Event, Xscape Theaters, FedEx Corp., the newly completed ORI and others. The building is planned to open by fall 2019 and will include outside tenants.