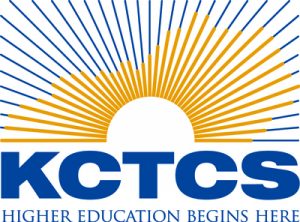 ELIZABETHTOWN, Ky. – The Kentucky Community and Technical College (KCTCS) Board of Regents reviewed a two-year action plan, Creating a Better Life, during its quarterly board meeting on Friday.  The plan lays out the strategies and tactics needed to implement the KCTCS strategic plan and is aligned with other statewide education and workforce plans developed by partners including the Council on Postsecondary Education (CPE) and the Kentucky Workforce Investment Board (KWIB).
The Creating a Better Life plan's goals are to:
Increase educational attainment of working adults
Reduce student barriers in the college enrollment process
Shorten students time-to-degree
Provide students more opportunities for experiential learning
Increase retention and graduation rates
Increase the number of students who earn credentials that qualify them for employment in Kentucky's top five job sectors
"I applaud the leadership at KCTCS for developing a plan that will play a critical role in solving Kentucky's workforce shortage," said KCTCS Board of Regents Chair Marcia Roth.
The board meeting was held at Elizabethtown Community and Technical College (ECTC) and included a tour of the college's Academy at EC3, which is a partnership with local school districts that provides students with the opportunity to earn up to 60 college credit hours during high school. ECTC professors teach the majority of classes, giving students a more authentic college experience. Currently, 77 juniors and 101 seniors are participating in the program.
Additionally, the board toured a new daycare partnership between Hardin County schools and ECTC. Two childcare centers, opened this summer for employees of Hardin County Schools and for a limited number of full-time ECTC students.  The centers operate Monday through Friday from 6 a.m. until 6 p.m.
"These childcare centers are an excellent example of the services our 16 colleges are providing to assist adult students with the support they need to attend college," said Roth. "They often lead very busy, complicated lives, and KCTCS is committed to providing a nurturing and supportive environment to help them succeed."
The board also received a report from KCTCS President Jay Box, which highlighted the awarding of $38,744,600 in federal grants and contracts to KCTCS colleges since July 1. Grants were awarded to several colleges including Ashland Community and Technical College, Hazard Community and Technical College, Owensboro Community and Technical College, Somerset Community College and Southeast Kentucky Community and Technical College. KCTCS received $1,456,678 from the Kentucky Education and Workforce Development Cabinet's Pre-Employment Transition Services Grants Program to help students with disabilities enhance their skills and readiness for postsecondary employment and training. Each of the 16 KCTCS colleges received dollars from this grant to provide activities including job exploration counseling, work-based learning experiences, and workplace readiness training to develop social and independent living skills.
In other actions, the board:
Approved an Associate in Applied Science in apprenticeship studies for Bluegrass Community and Technical College
Ratified 33 certificate programs
Approved 14,093 academic credential requests (associate degrees, diplomas and certificates). These credentials include:

6,414 candidates for certificates
1,155 candidates for diplomas
6,524 candidates for associate degrees
The next meeting of the KCTCS Board of Regents is scheduled for Dec. 6 and 7 at the KCTCS System Office in Versailles.