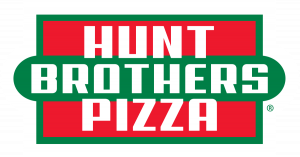 PARIS, Ky. – Pizza Wholesale of Lexington, Inc. and Hunt Brothers Pizza are building a state-of-the-art facility signifying a major investment in Central Kentucky by a thriving and growing family-owned business that is a significant contributor to the local economy. The new headquarters, warehouse and distribution center will be 55,800 s.f., more than twice the size of the company's existing facility in the Paris-Bourbon County Industrial Park.
The new facility will be in the same industrial park on a new road – 316 Jim Hunt Way – which is named after the late Jim Hunt, one of the four founding brothers of Hunt Brothers Pizza brand and the founder of Pizza Wholesale of Lexington, Inc., (PWL).
"This is not far from where we grew up as a family and from where my father founded the business in 1976," said Erin Hunt Ferguson, the second daughter of Jim Hunt. She is also CEO and President of Pizza Wholesale of Lexington, Inc., a distributor of Hunt Brothers Pizza. "Our new facility will allow us to grow and operate more efficiently so we can focus on what we do best, which is honor God by investing in the marketplace with quality products and quality service. That's one of the founding principles of this company instilled by my father that we practice every day."
Hunt Brothers Pizza is the nation's largest brand of made-to-order pizza in the convenience store industry doing business with more than 7,500 locations in 28 states; 19 of which PWL develops and provides service.
"I've been involved with the EDA for three years as vice chair and now chairman," said Paris-Bourbon EDA Chairman Matthew Koch. "I grew up with the Hunts and I am thrilled to see such an amazing family do so well. They continue to give so much back to the community and we are proud that they call Paris home! Like Mr. Hunt, I served in the Marine Corps where we learned integrity and commitment."
Recently, PWL opened a distribution center in Jenkins, Ky.. and Cedar Rapids, Ia., but the Greater Lexington area is PWL's headquarters. Designed by GMA Architects of St. Louis, the new facility will have a rustic, modern look, featuring glass, wood and stone with open, collaborative-style rooms and ample natural light. The warehouse is designed for optimization and ergonomic distribution.
With ground broken on September 17, 2018, at a ceremony featuring approximately 100 people – including family, team members, company leaders, city and county officials, the local business community, customers and friends – construction is expected to be completed in June 2019. ARCO National is the construction contractor who has a wealth of experience in building cold storage for Fortune 500 companies.
"These are exciting times for our business – and taking care of our people, our valued customer partners, and the communities we call home is paramount to our future success," said Adam Hunt, vice president and one of Jim Hunt's sons. "Jim and his brothers formed the Hunt Brothers Pizza brand to be a blessing to business owners and operators across the country. Our business model is built on turning outward to be a blessing to people. If we do those things right, the legacy of Jim Hunt will carry throughout our territories for future generations, and we will continue to grow, God willing, one seed planted at a time."
For more information visit www.PizzaWholesaleofLexington.com