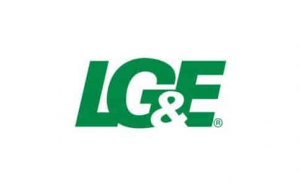 LOUISVILLE, Ky. — Louisville Metro Government is seeking to intervene in the pending case before the Public Service Commission (PSC) involving Louisville Gas & Electric's request for an increase in utility rates.
The city's more than $17 million LG&E annual expense makes Louisville Metro one of the largest, if not the largest, single customers that LG&E serves. LG&E's requested rate increases of 4 percent for electric and 8 percent for gas would affect all local residents and could potentially reduce the number of local families served by Louisville Metro's low-income heating assistance program.
As the state's largest urban area, Louisville Metro also provides and pays for the most extensive street light and traffic light infrastructure of any city in Kentucky.
"This rate case will impact every household in our city, and it comes at a time when our city is also weighing the potential for an MSD rate increase necessary to ensure the future of our outdated flood protection system," Mayor Greg Fischer said. "It's important that Metro Government has a seat at the table in this discussion, so we can better understand LG&E's needs while also advocating for our citizens."
Jefferson County Attorney Mike O'Connell and the law firm of Sturgill, Turner, Barker and Maloney will represent Louisville Metro in the case.  Louisville Metro is joining the Lexington Fayette County Urban County Government in sharing outside counsel and lowering the cost of both parties.
Louisville Metro formally filed its motion to intervene with the PSC Friday afternoon. The PSC will then decide whether to grant Louisville Metro's request, along with any other groups who have already sought or may seek intervenor status.
The full motion to intervene can be found here.