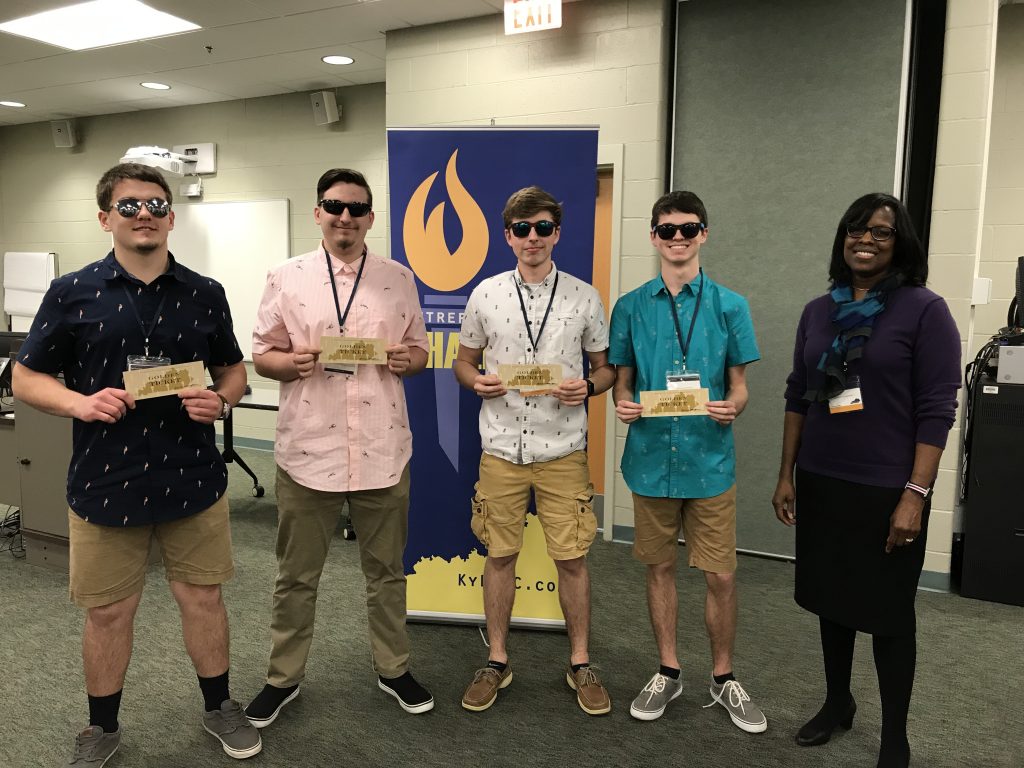 HIGHLAND HEIGHTS, Ky. — Northern Kentucky University will host The Lieutenant Governor's Entrepreneurship Challenge (LGEC) on Friday, April 12 in the Otto Budig Theatre.
The Haile/US Bank College of Business' Center for Innovation and Entrepreneurship (CIE) won the right to host the prestigious event after a competitive bid with other Kentucky post-secondary schools. This summer, NKU will also host the Governor's School for Entrepreneurs (GSE), a three-week startup accelerator styled summer program for Kentucky high school students.
"The CIE offers programs and an academic curriculum that ignites a passion for the entrepreneurial mindset," says Interim Dean, Johnna Reeder Kleymeyer. "CIE fuels innovation by providing students with the resources and education to make their dreams a reality, and supporting programs like the LGEC helps promote this type of thinking at the high school level."
The LGEC is a statewide pitch competition for high school students, with the goal of introducing students to a realistic business environment, highlighting entrepreneurial values, promoting business ownership and encouraging lifelong learning.
"Someday, a Kentuckian may invent the next big thing.  I hope every student who participated in this contest is forever inspired to see opportunities around them," said Lt. Gov. Jenean Hampton.
Each finalist team will have 10 minutes to pitch their business to a panel of judges and answer questions. Teams will be scored by a combination of the following criteria: oral presentation, written business plan and the judges' deliberations. Finalists will compete for grand prize scholarship money to be used at any in-state post-secondary school or program. The top two teams will be given admission into GSE this summer.
NKU Board of Regents' Secretary Normand Desmarais, who is also the CEO & co-founder of Entrep, believes that the Northern Kentucky region, in partnership with NKU, remains steadfast advocates of entrepreneurship and innovation.
"Programs such as the Lt. Governor's Entrepreneurship Challenge provide a platform for talented high school students residing throughout Kentucky to demonstrate their ideas and gain valuable insights," Desmarais says.
WHAT: The Lieutenant Governor's Entrepreneurship Challenge
WHEN: Friday, April 12, 2019 at 9 a.m.
WHERE: The Otto Budig Theatre, University Center