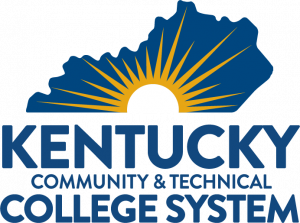 VERSAILLES, Ky. — Today, rookies in advanced manufacturing and the companies they'll be working for participated in the first ever Kentucky Manufacturing Going Pro Signing Day. The Kentucky Community and Technical College System (KCTCS) and the Kentucky Association of Manufacturers (KAM) sponsored celebrations for new hires in advanced manufacturing at all 16 KCTCS colleges across the state.
Signees are recent KCTCS graduates from one of seven fields that support advanced manufacturing.
Industrial Maintenance
Computerized Machining and Manufacturing
Welding Technology
Engineering and Electronics Technology
Electrical Technology
Computer Assisted Drafting
Air Conditioning Technology
"What an incredible day for these graduates, their employers and for communities across the Commonwealth," said Gov. Matt Bevin. "I commend KCTCS and KAM for spotlighting these in-demand careers and for designing opportunities like this to showcase the ambition and drive of these exceptional students. We are excited to celebrate this occasion, and we look forward to seeing these young men and women take Kentucky to new heights as America's center for engineering and manufacturing excellence."
KCTCS is the primary provider of manufacturing training in Kentucky. In the last year, more than 2,600 graduates were prepared to go pro in high paying, in-demand careers in advanced manufacturing that lead to a better life. The colleges align their programs with local business needs, which prepares KCTCS students to walk out of college and into a high paying career.
"Right now, in Kentucky, there are thousands of open positions in advanced manufacturing, second only to healthcare," said KCTCS President Jay K. Box. "KCTCS is the solution to this because we offer relevant programs based on what employers tell us they need. We're also looking at innovative ways to get our students trained and into the workforce faster."
KCTCS has more than 400 advanced manufacturing partners statewide and 135 business partners who offer work and learn experiences through the Kentucky Federation for Advanced Manufacturing Education (KY FAME.)
"KAM is proud to partner with KCTCS to celebrate the individuals who received manufacturing related credentials, certificates and degrees in 2018-2019," Lingo said. "Manufacturing and industry are the backbone of many communities across the Commonwealth and their decision to follow this path will provide them with a rewarding and satisfying career while supporting their local community.  We look forward to seeing what they will accomplish!"
Although salaries vary by job and company, the Statewide Occupational Employment Wages data provided by the Kentucky Center for Statistics shows the average starting salary is nearly $34,000 with a median annual salary of $51,000.