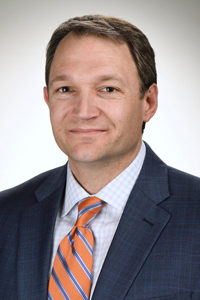 LOUISVILLE, Ky. — Becker's Healthcare has recognized Adam D. Kempf, Norton Healthcare senior vice president and chief financial officer, as one of the 106 hospital and health system CFOs to know in the nation.
Those on the list play an integral role in their organization's strategic planning, growth and transactions, have been recognized by their peers and serve on the board of directors for community organizations. Kempf was recognized for his leadership in financial services for large health systems.
Kempf joined Norton Healthcare in 2001 as a senior internal auditor, and was promoted to his current role in 2017. He is active in the Kentucky chapter of the Healthcare Financial Management Association, the board of directors for Our Lady of Providence High School in Clarksville, Indiana, and Rauch Foundation, New Albany, Indiana.