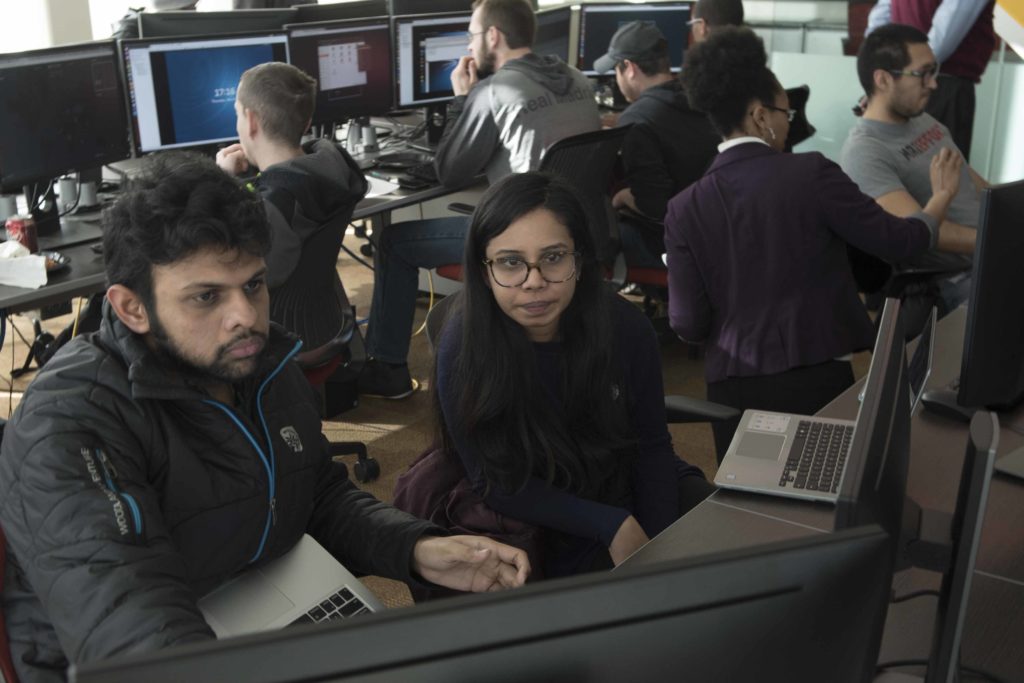 HIGHLAND HEIGHTS, Ky. — Northern Kentucky University's nationally ranked cybersecurity program is once again acknowledged for academic excellence in preparing the next generation of leaders.
NKU's designation as a National Center of Academic Excellence in Cyber Defense Education (CAE-CDE) for the Bachelor of Science in Computer Information Technology, Cybersecurity Track has been renewed. The joint designation from the National Security Agency and the Department of Homeland Security recognizes the College of Informatics' program as a top-tier in the nation.
NKU became the first institution in Kentucky and the Greater Cincinnati region to receive the designation in 2015. With the reaccreditation, NKU continues to hold the prestigious title through 2024.
"Cybersecurity is one of the world's most pressing and vexing challenges," said Dr. Kevin Kirby, dean of the College of Informatics. "NKU took on this challenge over a decade ago, building security into its tech curriculum. This has now culminated in the renewal of our Center of Excellence status. Earning the renewal was not easy, and I am grateful to the faculty and staff who worked so hard on it. It is the basis for advancing our cybersecurity education even further."
NKU had to meet stringent criteria to receive the designation, a feat accomplished by only 270 other institutions. Collaboration on events like the annual Northern Kentucky Cybersecurity Symposium and the JRG Cyber Threat Intelligence Laboratory's opening helped secure the recognition.
The JRG Cyber Lab is a combination threat intelligence center and network cybersecurity laboratory. NKU worked with top corporate security professionals to create a real-world environment in which students gain hands-on training to become professionals with cyber defense expertise for the nation.
"This renewal is a significant achievement for our university. Over the past four years, we've met the needs of our partners; cultivated a purely donor-funded, premier cybersecurity learning space; and watched our Cyber Defense team compete in national competitions. It's truly an amazing feat of success," said Dr. Maureen Doyle, Department of Computer Science chair.
The designation also makes NKU students eligible for special research grants and scholarships. NKU will be formally awarded the CAE-CDE designation this November at the National Initiative for Cybersecurity Education Conference in Arizona.
Computer Information Technology (CIT) is one of the top-four highest enrolled majors at NKU.  Cybersecurity is the highest enrolled track in CIT.  For more information about the program, visit NKU's Center for Information Security website.