LOUISVILLE, Ky. (BUSINESS WIRE) — Yum! Brands Inc. announced Monday that it has appointed Taco Bell Division and Pizza Hut Division CEOs who each will assume global responsibility for driving their respective brand's growth strategies, franchise operations and performance. With Monday's announcement, each of the company's three global brand divisions will be led by a chief executive officer.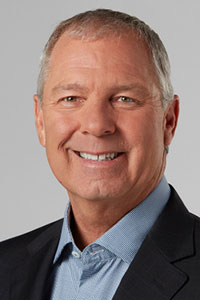 Mark King, 60, former president of adidas Group North America, will join the company as Taco Bell Division CEO, reporting to David Gibbs, president, COO and CFO, Yum! Brands. King brings to Taco Bell and Yum! Brands extensive retail experience (adidas and Taylor Made Golf) and an excellent track record driving growth, innovation, brand relevance and culture.
Artie Starrs, 42, president of Pizza Hut U.S., is being promoted to Pizza Hut Division CEO. Starrs, as well as current KFC Division Chief Executive Officer Tony Lowings, will continue to report to Gibbs. Both appointments are effective Aug. 5, 2019.
"We believe this global brand division leadership structure at Taco Bell and Pizza Hut will enable the U.S. and international teams to further implement innovative best practices worldwide, strengthen digital and technology capabilities and accelerate growth for franchisees and shareholders," said Greg Creed, CEO, Yum! Brands. "We're investing in world-class executives like Mark and fortunate to promote incredible talent throughout our company like Artie. Mark is an accomplished retail innovator, and Artie is an excellent growth strategist – both are strong culture leaders who will continue to elevate Taco Bell and Pizza Hut into relevant, easy and distinctive global brands."
"Mark King is the ideal executive to elevate Taco Bell to the next level of global growth," said Gibbs. "His unique talent rewriting the rules for brands to win in fiercely competitive markets will be central to Taco Bell's journey to become a $15 billion brand that transcends the quick-service restaurant and retail categories. We're privileged to be in a position to add Mark's high caliber talent to the strong and accomplished Taco Bell leadership team we have in place. We're also very proud that Julie Felss Masino and Liz Williams have delivered fantastic results to ensure Taco Bell remains an innovative and growing Category of One brand in the U.S. and internationally."
Julie Felss Masino, Taco Bell North America president, and Liz Williams, Taco Bell International president, will report to King. Under their leadership, Taco Bell continued its success outpacing the industry and delivering its seventh consecutive year of positive same-store sales growth in 2018.
King joins Taco Bell after successfully leading global sporting goods businesses with adidas. King stepped down in 2018 and ended an exceptional career with adidas as executive emeritus. Under King's leadership the previous four years, adidas became the fastest-growing sports brand in North America, increasing sales by 35 percent in 2017, doubling its market share and regaining the No. 2 position in the U.S. From 2003 to 2014, King was CEO of TaylorMade-adidas Golf, a division that became the leading and most profitable golf company in the world.
"The courage, creativity, culture and potential of Taco Bell make it the only brand I would become part of at this point in my career," said King. "I'm truly excited and honored to join Yum! Brands and to work with Julie, Liz and the talented team of employees and franchisees who are already making Taco Bell a powerhouse global brand with extraordinary possibilities for the future."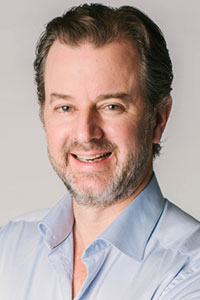 Of Artie Starrs, Gibbs said, "Artie is a talented growth leader who has made bold moves to galvanize Pizza Hut U.S. franchisees around the Transformation Agreement, strengthen the brand's digital and e-commerce roadmap, improve operations and the customer experience and articulate a clear path forward to drive Pizza Hut's growth over the long term. I'm confident Artie will help grow and continue to strengthen Pizza Hut's competitive position with our franchisees globally, working with a strong leader in Vipul Chawla and the entire International team."
Under Starrs' leadership, Pizza Hut U.S. has focused on the customer experience through continuous improvements in food quality, delivery service and a broad suite of digital initiatives. Partnering with franchisees, the brand continues to execute Hot, Fast and Reliable initiatives, improving average delivery time by three minutes and increasing customer satisfaction scores, and earning a top spot amongst national pizza chains in the 2018 American Customer Satisfaction Index.
"I'm incredibly excited and privileged to continue working with Vipul, our Pizza Hut U.S. leadership team and franchisees. I am looking forward to working more closely with our global brand leaders and franchisees to drive breakthrough innovation and customer experiences," said Starrs.
Starrs will retain direct leadership of Pizza Hut in the U.S. as part of his global responsibilities as Pizza Hut Division CEO. Vipul Chawla, president of Pizza Hut International, will report to Starrs.