By Jacqueline Pitts, The Bottom Line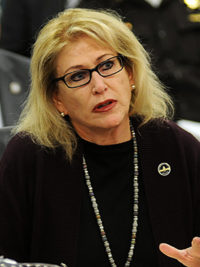 FRANKFORT, Ky. — Following the resignation of Rep. Diane St. Onge in August, Gov. Matt Bevin has set a special election to fill the vacant House District 63 seat on Tuesday, Nov. 5, 2019.
Rep. Onge, R-Fort Wright, has served in the state legislature since 2013 representing parts of Kenton and Boone counties. She has served as the chair of the Small Business and Information Technology Committee in the House of Representatives since 2017.
The special election will come in conjunction with the 2019 General Election for governor, attorney general and other statewide races, also taking place on Tuesday, Nov. 5.
Stay tuned for the election results in November on The Bottom Line.
---