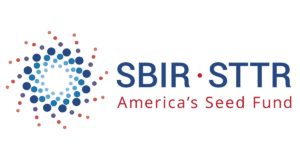 FRANKFORT, Ky. — Six Kentucky tech companies will receive $1.9 million in state matching funds to stimulate technological innovation in the commonwealth while fueling growth and job creation for technology-based startups and small businesses. The Kentucky grants match in part nearly $3.4 million in federal grants the businesses will collectively receive.
"SBIR/STTR funds are a vital resource for launching and growing innovative, high-tech companies here in Kentucky," Gov. Matt Bevin said. "The commonwealth's matching program is one of the strongest in the nation, enabling us to support early-stage companies with cutting-edge technologies. This year's recipients exemplify the groundbreaking work currently in progress across many disciplines. We look forward to watching these companies flourish right here in Kentucky, the nation's center of engineering and manufacturing excellence."
The grants are part of the commonwealth's Small Business Innovation Research (SBIR) and Small Business Technology Transfer (STTR) Matching Funds program. The program, overseen by KY Innovation within the Kentucky Cabinet for Economic Development, matches all or part of federal SBIR/STTR awards received by Kentucky-based companies or companies that commit to relocation in the state.
Kentucky companies awarded matching SBIR/STTR funding are as follows:
Brockman-Hastings LLC (Louisville): Brockman-Hastings is developing an intraocular pressure (IOP) monitoring system based on an implantable sensor and an all-optical readout system. This implantable sensor provides greater accuracy than clinical tonometry and can be less obtrusive for long-term monitoring.
Carina Medical LLC (Lexington): Carina Medical is creating more efficient radiation treatment planning for cancers using artificial intelligence. Accurately contouring/segmenting the treatment area, reduces the normal organs affected by radiation and optimizes the dosage and distribution of treatment.
eNomalies LLC (Mt. Vernon): eNomalies has created the Rapid Synthetic Environment Tool (RSET), a software suite designed to make the use and modification of virtual 3D environments accessible to a wider audience of warfighters. The software enables users, not trained in 3D software programs, to interact with the environment, reducing the need for front-end training for users. It also reduces the time and number of programmers required to create the environment models.
Hexalayer LLC (Louisville): Hexalayer's new graphene/carbon technology will replace low capacity carbon-based anode in Li-ion batteries. This will significantly increase the performance of the battery and reduce the weight of battery devices.
LaGrange Scientific LLC (Pewee Valley): Lagrange Scientific is addressing the need for a prognostic test that predicts post-surgical metastasis. The company has a test for biomarkers in clear cell renal cell carcinoma (ccRCC) tissues that can predict renal cancer metastasis in patients who have previously been diagnosed with and undergone primary tumor resection of renal cancer.
Response Techs LLC: Response Techs produces Explosion Resistant Fuel Tanks [ERFTs], also known as flexible fuel cells, fuel tanks, or bladders. These are used in place of integral or metal tanks for increased safety and more effective fuel containment. These ERFT's increase crash survivability by absorbing the impact and reducing the chance of fires and explosions. The company is based in Rhode Island and was awarded funding contingent on its relocation to Kentucky.
"Once again, this standout program is supporting a diverse group of Kentucky companies in the business of revolutionizing technologies," said Brian Mefford, executive director of KY Innovation. "This funding will help this round of awardees provide high-paying jobs for Kentuckians while creating solutions that run the gamut, from bettering cancer treatment to improving battery technology. We have already seen how this program pays dividends in lifting high-tech Kentucky companies to their full potential, and I only expect that trend to continue upward in the future."
Since its inception in 2006, Kentucky's SBIR/STTR program has awarded more than $67.4 million to support 127 companies that leveraged more than $125.1 million in federal SBIR/STTR grants. Those recipient companies have created more than 665 high-salary jobs in Kentucky. A total of 43 companies have located, or are planning to relocate, their businesses to Kentucky to take advantage of the program.
Eligible high-tech companies can apply for federal grants in two phases. Businesses in the concept or feasibility stage can apply for Phase I funding while companies in full-scale research and development can request Phase II assistance. Kentucky's program matches federal Phase I grants up to $150,000 and match Phase II funding up to $500,000 per year for two years.
In addition to the match funding, the Cabinet will provide additional and ongoing help for tech businesses. The Cabinet recently established the Kentucky Innovation Investment Program (KIIP), a hub for attracting, assisting and maximizing assets of top SBIR/STTR candidates.
More information on Kentucky's SBIR/STTR Matching Funds Program and KIIP is available at www.kyinnovation.com/sbir-sttr-funding-and-match.