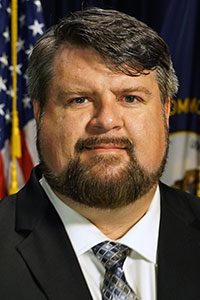 FRANKFORT, Ky. — The Kentucky Arts Council has awarded more than $1.2 million in operating support to 93 arts organizations across the commonwealth for the 2020 fiscal year through its Kentucky Arts Partnership (KAP) program.
The KAP program provides nonprofit arts organizations with unrestricted operating support to ensure that year-round participation in the arts is available to the people of Kentucky.
"The Kentucky Arts Partnership organizations do the heavy lifting for the arts in their own communities, and we are grateful for their hard work and passion to serve, educate and invigorate the commonwealth," said Chris Cathers, arts council executive director. "These grants will help them as they continue their work growing the arts across the state."
Pones Inc., a Covington-based dance collaborative based around arts accessibility and social justice, is a first-time recipient of a KAP grant. The organization, which received KAP funding of $2,173, has partnered with more than 200 artists and 80 arts and service organizations since its founding in 2008.
The group has experienced a lot of growth in the past two years, says its grants manager Katie Maurer, and the time was right to apply for a KAP grant.
"We want to scale up and thought support from the state would allow us to grow our programs and grow our reach," Maurer said. "We've doubled our outreach in the past three years and to have the support of the Kentucky Arts Council to continue to grow and reach more Kentuckians means a lot to us."
The application process for the KAP grant also served as a bellwether for the organization's progress, Maurer said.
"We've just gone through a strategic planning process, so it was a good opportunity to reflect on what we learned, to see if there are more areas we need to dig into. What progress have we made? Do we still have work to do?" Maurer said. "The application was a good, reflective process."
The competitive grants are awarded annually. A list of organizations that received funding for the 2020 fiscal year can be found on the arts council website.