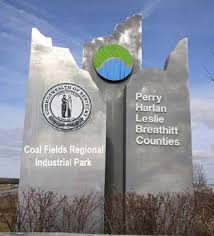 HAZARD, Ky. — Gov. Matt Bevin joined local officials and executives from Intuit Inc. and Sykes Enterprises Inc. Wednesday to announce a partnership between the companies to create 300 full-time jobs at a customer service center in Perry County's Coal Fields Regional Industrial Park.
"This is an incredible announcement for the workforce in Southeast Kentucky," Bevin said. "To create this partnership required the support of all parties involved, and truly highlights the efforts throughout the commonwealth to ensure economic success. We extend our gratitude to Intuit and Sykes, and everyone who helped make today's announcement possible."
The partnership includes the renovation of a facility in the Coal Fields Regional Industrial Park that has been home to Sykes since 2007. Intuit plans to hire 150 people by the end of 2019 and an additional 150 by the end of 2020. The operation will support Intuit's products and services. Sykes will be responsible for hiring and operations of staff. Company leaders anticipate renovations to begin in the coming weeks, with the facility operational by January 2020.
"At Intuit, we believe everyone has the opportunity to prosper and we can only achieve that together with our partners," said Mark Notarainni, chief customer success officer at Intuit. "By teaming up with Sykes and the Hazard community, we'll deliver amazing customer experiences and have an incredible impact on the community around us."
"We're thrilled to continue expanding our partnership with Intuit by better serving the people of Hazard, Kentucky," said Kelly Morgan, Sykes chief customer officer and president of Assistance Services Group. "Our shared values, commitment to economic prosperity and our common quest to continue enhancing customer experience makes this a natural next step in our journey."
Intuit, maker of QuickBooks, TurboTax and Mint, is a global financial platform company. The company was founded in 1983 and headquartered in Mountain View, Calif.
Sykes was founded in 1977 and is currently headquartered in Tampa, Fla. The company provides customer engagement services to Global 2000 companies and their end consumers. SYKES operates in 23 countries, employing approximately 51,000 people globally.
Following more than a decade serving the area, Sykes announced layoffs of 179 employees at the location in June on the heels of losing a prior client. Company leaders quickly went to work with Intuit leadership to establish an alternative for the operation, resulting in Wednesday's announcement.
The facility was originally authorized for construction by former Kentucky Gov. Paul Patton. Following the announced layoffs earlier this summer, Sykes deeded the property to Perry County for use in the proposed project.
Sen. Brandon Smith, R-Hazard, said the new operation will have the opportunity to capitalize on one of the community's strongest assets.
"The true strength of our region is the quality and character of our workforce," Smith said. "It is reassuring when industries recognize this asset and invest in our strengths."
Rep. Chris Fugate, R-Chavies, said the region has plenty to offer the incoming company.
"I'm pleased to see Intuit come to Perry County. Not only will it provide 300 new jobs to our community, but it gives us yet another opportunity to show that we are 'open for business,' and that our people are the hardest working you will find in this state," Fugate said.
Hazard Mayor Donald "Happy" Mobellini expressed gratitude for the commitment of both companies to the region.
"Intuit is a tremendous and well-known company," Mobellini said. "I personally wish to welcome them into the community and thank them for choosing Hazard-Perry County for this development."
Perry County judge-executive Scott Alexander said he looks forward to even more growth in the future.
"Our team, along with the Intuit/Sykes team, found a perfect opportunity for their latest Prosperity Hub here in Perry County," Alexander said. "We are grateful for the new jobs and partnerships that Intuit will bring our region."
Chuck Sexton, president and CEO of One East Kentucky, welcomed added investment and job creation in the region.
"As proud champions for economic development on a collective, regional level, we're excited to welcome Intuit and Sykes to our community," Sexton said.
For more information on Intuit, visit www.Intuit.com. Learn more about Sykes Enterprises at www.Sykes.com.
A detailed community profile for Perry County can be viewed here.