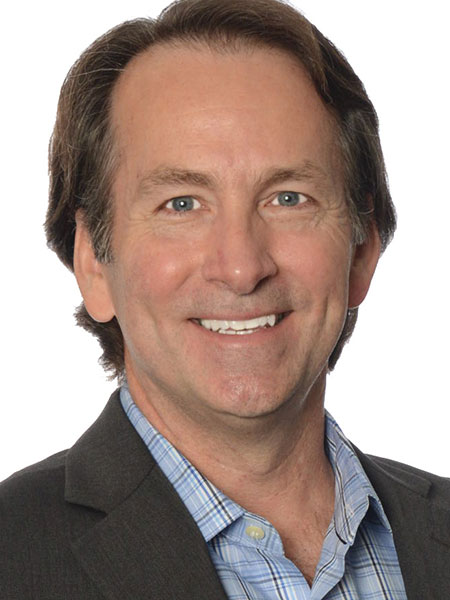 Mark Green: You became CEO and president in 2017. What are the things that inform how you lead Luckett & Farley today?
Aric Andrew: I always wanted to be an architect. I love painting and drawing, and growing up on a farm I developed an appreciation for how things were made and interacting with nature. Imagine a young person walking into a tobacco barn filled with its dappled light; that is the passionate part of this. It brought a passion about design and architecture to the table.
Luckett & Farley was my second job; I was with another firm nearly 15 years and went from intern to vice president. I was passionate about design and I figured out that using my design talent to get clients excited about projects was important, especially when we were trying to win work. 
I found myself in higher education, where clients really like design, and helped to grow that market to be the second largest in our company – second only to the industrial market, which then included everything from automotive to distilled spirits to manufacturing. I became the leader of the higher ed group and treated the pursuit of this work in a 'studio' fashion, where I was working with a group in the office. Consistent engagement with those clients was breeding success and efficiency and relationships.
I went from higher ed market director, to vice president, to senior vice president, and when our former CEO was considering succession, those things I was doing positioned me to be invited to consider leading the firm. It was a very unlikely path, but one rooted in passion and my overwhelming desire to practice good design.
MG: Were there key areas or past designers or architects that were strong influences of yours?
AA: I was lucky to have a good education at the University of Kentucky, the only architecture program in the state. UK in the mid-'80s was an outstanding architecture school. I had access to faculty who were world renown: protégés of Le Corbusier, the father of modern architecture, a fantastic Italian futurist; Daniel Libeskind, the architect who designed the Ground Zero master plan after the (World Trade Center) towers came down; and I could go on. And I've kept those relationships. Working for Bickel Gibson Architects (in Louisville) right out of school, Jim Gibson, the principal and later my partner, was quite an influence. When I considered coming to Luckett & Farley, I told myself if you want to be the top designer, go to a place that's not known for its design reputation and become that.
MG: Luckett & Farley is one of Kentucky's oldest companies. How would you describe L&F's historic recipe for success?
AA: It's complex. In 165 years they've had many different recipes for success; I'm learning more about what those drivers were while currently writing a book about the history of Luckett & Farley. It has evolved. When I came here the company was a solid service provider, highly proficient technically with incredible project management. Pushing the envelope of technology and scale were all ingredients in success, but in this global environment where our clients have access to any architect around the world, proficiency and delivery of projects but no thought leadership didn't feel like a formula for success that would take us into the future.
Not to take away any of the success my predecessors had. It just felt like we needed to refocus on design and thought leadership and drive innovation if we were going to be relevant. Our higher ed clients, whether it's UK or UofL, are seeking designers who have done the best example of the building type that they're looking to realize on their campus, and there's no limit to the access to architects they can get. So, to turn our direction towards thought leadership and design excellence is the primary vision today.
MG: What goes into that thought leadership process?
AA: Being multidisciplined and having all disciplines of architecture, engineering and interior design in this office is an amazing approach. It's comprehensive and a drastic change from where we came from. We were stratified and grouped in disciplines: architects were together, engineers were together, structural engineers were together – and there's logic in that with the novice-mentor relationship and developing people. But there was a missing component. So out of the gate we physically changed the organization of our firm.
Later, we physically changed our structure to achieve this thought leadership. Each of our market groups are physically sitting together in a studio of multidisciplined team members. When we renovated this building, we organized our group to achieve thought leadership physically with multidisciplined teams – and in terms of management we have a market director who is in charge of each one of those studios. We call them the mini CEO of their market.
We believe that that group of people, sitting together focused on a market and ultimately a client, will provide that kind of sequestered, focused thinking about that market or building type or client as opposed to being a generalist and being spread out over multiple project types.
MG: This reconfiguration, reorganization was done within the past few years?
AA: It has been. The thing I was describing in my own journey and the successes I was experiencing just by intuition, those are the things I tried to bring to the reorganization.
MG: Does Aric Andrew participate in specific projects nowadays?
AA: I still manage to do some design work, still have a drawing table, still like to make models and sketch. I personally designed the new Republic Bank Foundation YMCA at 18th and Broadway.
MG: L&F's website lists its work categories as: Industrial; Higher Education; Government; Corporate Commercial and Hospitality; Health and Wellness; and Distilled Spirits. How does Luckett & Farley approach and set itself apart in these distinct segments?
AA: Each of those markets has unique requirements. What's unique about our approach and common to all projects is that we really want to understand what our client is trying to accomplish with their business or program. We want to support their brand.
What differentiates us is the thought leadership, having a dedicated team for that particular studio. To my knowledge, there are not many firms in our part of the world taking that approach.
Bringing all disciplines to the table is another differentiator. You've got to go 300 miles to find another multidisciplined firm. We have architecture, mechanical, structural, interior design, etc., all under one roof and more importantly we have each discipline in a studio in a project team.
MG: At what point did Luckett & Farley shift to this multidisciplinary approach?
AA: The inception was an architecture firm; Henry Whitestone and Isaiah Rogers were the patriarchs of our company. The next era was the Murphys, D.X. Murphy and Bro., and we're seeing evidence of engineering disciplines sprinkled within that architecture firm. It was the third era of Luckett and Farley that brought a significant number of engineers to join the architecture firm. It was probably Jean D. Farley who was the first to bring a significant number of engineers in the 1960s to what was known as an architecture firm.
MG: Among the firm's categories, which are the most active currently and are there sectors you expect to grow the next few years?
AA: Industrial is still our most active market (in terms of revenue). Distilled spirits has very rapid growth at the moment. It was formerly part of our industrial studio. Now the distilleries have morphed into tourist attractions; it merges what we consider hospitality with manufacturing. So, we put together one studio that embodies the skill sets of both of those.
We expect to see the distilled spirits market to continue to be robust. We're anxious to look at how we can relate our industrial experience in automotive into aerospace manufacturing and logistics. Distribution and logistics is one of the faster growing areas now, and has probably overtaken automotive for us.
Hospitality is another area where we are seeing growth, particularly on the hotel side. Here in Louisville, we still have the mandate to add hotel beds to our deficiency and the hospitality market locally is still strong. We will reach a saturation point, but we're not there yet.
The outlook of P3 (public-private partnership) development will impact what happens in higher ed. The universities are restricted somewhat financially, but we're seeing them be much more creative in terms of financing. The library project at WKU is being financed by Aramark.
MG: As businesses assess projects they are considering, what triggers should make them engage in architect?
AA: Most commercial projects require either a professional architect or engineer to design and ultimately "stamp" them, to follow the requirements of the state for design and permitting and certificate of occupancy, and take responsibility for the safety and public welfare. Few commercial projects wouldn't fall into that category; some churches maybe. Maybe the more important part of that is the value an architect can bring to the process. Always, the earlier we can become involved in the project, the more value we can bring to the outcome.
MG: For clients outside architecture focused on their own business functions, what should they look at as the value proposition for engaging an architect?
AA: If they are focusing on their business, they want a designer who's going to be focused on the same thing. And that's our approach: to understand the expectations of that owner. If there is true integration with the vision of the client, the higher the likelihood of us reaching an outcome that is supporting what they are trying to accomplish. 
Rather than square footage and number of offices, the question is: Does this building that houses your business express your culture, and create a workplace in which employees can work at their peak efficiency? The building must support what the company is trying to accomplish.
MG: What elements or characteristics do clients most ask for today?
AA: People are interested in making sure their employees or parishioners or students 'experience' the building. Sustainability was a force at one time. We're in the next generation and starting to include more holistic approaches to the overall experience and wellness of the facility and occupants.
MG: Sustainability has been a topic in the business world for a long time now. Has that shifted the way buildings are made and designed?
AA: Thank goodness we had a real push and focus on sustainability. LEED (Leadership in Energy and Environmental Design) was an excellent way to quantify and push the sustainability agenda, but we're well beyond LEED. Some of the things we were doing early on are now prerequisites: energy efficiency, renewable materials, alternative approaches to mechanical/electrical systems. But to take a holistic approach to real sustainability and impact, we're seeing more in-depth, real, design solutions. We're meeting requirements of the living building challenge that far exceed any measure of sustainability LEED had, incorporating that in a cultural vision for what building can be and the impact we have on our community.
MG: Lots of architecture work is renewal or revitalization of existing business. Is there a rule of thumb on the lifespan someone should expect from a new building?
AA: We used to talk about 50-year buildings or 100-year buildings. Now we think in terms of their lifespan in their present configuration. Even though you design a building that can last 50 or 100 years, will that building serve its purpose or its current occupant sufficiently in that period of time? And the answer is "No, it won't." The way we occupy changes; issues of sustainability will change. As developers or owners, we think about what kind of changes we are going to want to make to this building. Can we design flexibility and adaptability into a building so that it can change over time? In our own building, the glass walls are demountable so we can reconfigure over time.
MG: Luckett & Farley has created its own development company. How unusual is that for an architecture firm?
AA: We see design firms partnering with development companies, but in terms of having their own development component, to my knowledge it is not happening anywhere.
MG: Would that be part of a broader general business trend of collaboration?
AA: The collaboration component is the thing that led me to that concept to begin with. While in the higher ed space a few years ago and pursuing privatized student housing, I met a developer with whom we were successful and we decided to start a company.
Our focus is fairly narrow. We are not speculative. We want to help our clients realize projects they otherwise couldn't; they need the expertise to do it. With the trend toward P3 delivery and Kentucky's recent legislative mandate to be able to do that, we might be in the right place at the right time to be able to do exciting things with design-led development.
We're all trying to figure out the new world of development. It's in the spirit of the old master builder that was the genesis of the design-build movement, with one group having control over design and construction; this adds to that operations and management and financing. It is a comprehensive approach. There's a lot to be gained by trusting one entity to deliver that project soup-to-nuts.
Referencing the value proposition of architecture, you open a broader range of concepts and ideas for a development by leading it through architecture rather than construction or development.
MG: What is the geographic footprint of Luckett & Farley's work? How much is in Kentucky?
AA: I don't have the numbers, but my intuition says maybe 50% in the region, 50% out. Our repeat business is over 90%; it's huge. It's been as high as 95%. We are literally coast to coast. We have a project in Alaska and one in Orlando. We typically have something in Manhattan or on the East Coast and almost always something in California and all points in between. We don't market to areas outside of our region; our clients take us everywhere. Over the years those relationships have taken us farther and farther from home – by virtue of doing good work. The number of Fortune 500 clients and the caliber of clientele we have is pretty amazing: Kroger, Ford Motor Co., other automotive companies, Brown-Forman Corp., the federal government and some of our design-build contractor relationships. In the virtual world we operate in today, working outside the region is no different than working within it. Not to say that we don't always want to increase our local presence. Our focused geographic business development activity is here at home. Thornton's, Kroger, Brown-Forman, all those relationships are managed out of here. Even though Kroger is in Cincinnati, the division we work with is here in Louisville.
MG: Your website service areas list includes design, planning, procurement, engineering and development. Architecture firms today do design-build and use building information management systems. How do company leaders and employees stay abreast of current skills?
AA: It's top of mind. Our initial reorganization was the studio configuration and focusing on thought leadership, followed by focusing design excellence at the discipline level. The studio structure enables individual disciplines to focus on their own design excellence. And that involves many things: training, developing our people, staying involved and connected to their individual groups, and focused subject-matter experts. All our professional groups require continuing education. Our people are trying to push the envelope on best practices. We have a company that is focused on creating a design culture where people are encouraged to follow their passion.
MG: Luckett & Farley is an employee-owned company, an ESOP. When and why did that come about?
AA: Two generations of leadership before me, this notion of selling the company to the employees instead of a succession plan or selling to somebody else was the brainchild of Dennis DeWitt and Ron Kendall, president and vice president in 2000. They sold half of their interest in the company to the employees and created an ESOP. They created a management team that was the generation of leadership before me. They took it to the next level and thought about it as a cultural change that would be a great tool to engage employees if they had a stake in the game.
The process started in 2004 with establishment of a partial ESOP. Then in 2012 we became 100% employee owned. I'm the first president in 165 years who is a participant in the ESOP plan, just like every other employee-owner in the company.
It does foster a culture of ownership, a different mindset. People really do care. We have midlevel engineers retiring with  $100,000 that they wouldn't have otherwise had. It's not only fostering a culture of ownership but a way to build wealth for employee-owners that we didn't otherwise have.
MG: Is Luckett & Farley able to find and recruit the employees it needs? Do you have to go outside of Kentucky?
AA: That's a huge challenge now. In this economy, unemployment is 4% or 3.5%; in our industry I'd guess it's 2% or less. People are just not available. We are geared up about recruitment and looking for the best employee-owners. We have good success recruiting within in the state. But in addition we absolutely go outside the state to find quality employees. It's a function of our economy.
MG: How many employees do you have?
AA: We've been hovering between 110 and 120 the past couple of years.
MG: What is L&F's outlook for the economy?
AA: We're all trying to figure that out. We keep thinking there's a correction right around the corner, but the latest things I'm hearing and seeing do not have that correction anywhere close. We see a lot of optimism from our clients. Some of our markets, like the distilled spirits market, are robust and growing. I can't begin to tell you when we might expect a slowdown.
There's a huge amount of money coming through the Department of Defense that's just starting to be released. We expect that to start
taking off.
MG: Any closing statement?
AA: We have had a lack of innovation in our industry, both in construction and design. We're still doing things the way we did 50 years ago. As somebody involved in the design process, I have not seen enough progress and innovation. A mandate for this company is to drive innovation. We want to be leading the way and contributing to our city and our community, both as an employer and as employee-owners who live and work here. We're investing in our neighborhood, and we want to make a difference. Part of our purpose is: How can we make this world better as a result of what we're doing? ■
---
Mark Green is executive editor of The Lane Report. He can be reached at [email protected].