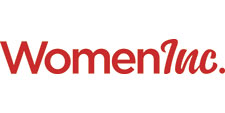 LEXINGTON and LOUISVILLE, Ky. — Women Inc. Magazine has ranked Frost Brown Todd (FBT) and Dinsmore & Shohl among its "Top 100 Law Firms for Women." The magazine's editorial staff selected firms based on factors including recruitment and community outreach, firm prominence and prior recognition.
Led by chairperson Kimberly Mauer, FBT's Women's Initiative works toward an inclusive environment where everyone has an equal opportunity to succeed. FBT supports and promotes individuals on alternative work schedules, supports targeted marketing to connect female attorneys with female clients, and provides mentoring programs giving female lawyers access to colleagues who will help them advance at the firm. For more information, visit the Women's Initiative page on FrostBrownTodd.com.
"At Frost Brown Todd, we work hard to minimize unconscious bias in our systems that gets in the way of gender equality," said Mauer. "We are honored that Women Inc. recognizes those efforts. While there is always more work to do, this affirms we are moving in the right direction."
In addition to the Women Inc. award, the Women in Law Empowerment Forum (WILEF) recognized FBT as a seven-time "Gold Standard law firm" in 2019.
At the time the list was created, Dinsmore was comprised of 26% female partners and 45% female associates. To date in 2019 alone, the firm has added 29 female associates, eight female partners, and it has promoted six women from associate to partner.
The Dinsmore Women's Initiative is a driving force behind the firm's commitment to equality. Through networking and formal programs, it focuses on the recruitment, retention, and promotion of women attorneys. The events are also an open forum for women to share lessons learned, solutions, and growth opportunities.
"We are educating people on the fact that women in law don't have adequate representation," Women's Initiative Committee Chair Stacey Borowicz said. "It's all about being intentional, and this is an intentional network for women within the firm to have professional allies and to support organic mentorship."
Last year, Dinsmore increased its paid parental leave to 18 weeks, which is a month longer than the national average of large firms.
"We strive to ensure our firm culture is inclusive and makes work-life balance a priority," Managing Partner and Chairman George H. Vincent said at the time. "This expansion reflects our commitment to our attorneys, both in the office and out, as well as our interest in attracting and retaining top legal talent."
The recognition by Women Inc. Magazine is consistent with others that Dinsmore has received in recent years. Dinsmore has ranked in the top 80 of the National Law Journal's Women's Score Card since 2015. In 2018, it was named both a top firm for female attorneys in Law360's Glass Ceiling Report and a top performer for its commitment to diversity and inclusion by the Leadership Council on Legal Diversity. And this April, Lawyers of Color ranked Dinsmore 17th nationally in its Diversity & Inclusion Leaders list.