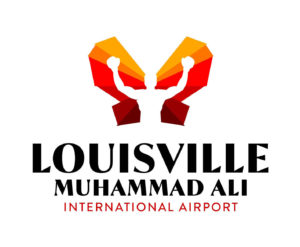 LOUISVILLE, Ky. — Louisville Muhammad Ali International Airport (SDF) has announced the SDF Tours Program, which invites area students to visit and learn about the airport, its operations and the overall aviation industry. This program allows youth to gain an understanding about the airport's inner workings and the variety of career paths that are associated with it including aviation management, engineering, law, business, communications, maintenance, law enforcement and more.
The Louisville Regional Airport Authority worked closely with Jefferson County Public School to develop this program that is available to students at The Academies of Louisville. However, the program can also be tailored for other schools and youth organizations.
"We feel it is important to educate area students and our community about the aviation industry and the variety of careers related to airports," said Dan Mann, executive director of the Louisville Regional Airport Authority. "I couldn't be more proud of the work we did with JCPS to bring a tour program to Louisville's airport for the first time in more than 18 years. SDF Tours showcases the endless career opportunities available at an airport in all areas of study. From trade and technical schools to an undergraduate or advanced college degree – there is a job for just about any interest. We're excited to welcome JCPS students as well as schools throughout the region. Hopefully, we will spark a child's interest in aviation and all it has to offer."
Each educational tour is two-hours and can be tailored based on the school or group's specific interest as it relates to aviation management or airport operations.
"When local communities step up and support their school systems, students win," JCPS Superintendent Marty Pollio said. "We are transforming the way we do high school in JCPS by creating more opportunities than ever before for students and our business and community partners are a tremendous part of those efforts. I appreciate Louisville Muhammad Ali International Airport and the Louisville Regional Airport Authority for joining with us to launch this beneficial program that will teach students about high-demand careers and help shape our future workforce."
"Experiences like the SDF Tours Program give our students the chance to really connect what they're learning in the classroom to a career pathway that interests them," said Christy Rogers, JCPS assistant superintendent of High Schools. "Engaging with business and community partners not only provides a more well-rounded experience for students, but it also helps move us toward our goal of developing a talent pipeline to meet Louisville's workforce needs. Thank you to SDF for investing in our students."
In addition to exposing students to the industry and career possibilities, the SDF Tours Program also allows the community to learn more about the airport and day-to-day operations.
Groups who are interested in the SDF Tours Program may email [email protected] for more information.