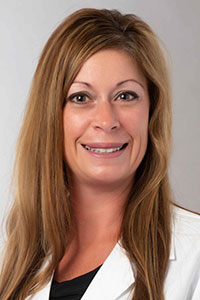 NEW ALBANY, Ind. — Baptist Health Medical Group announced Monday board-certified nurse practitioner Stacy Quinn has joined its family medicine practice in Sellersburg.
Quinn will provide patients with skilled, thoughtful primary care for those ranging from young adults to the elderly. Her focus is on keeping patients healthy, but she is also there to care for more emergent needs as well. She evaluates and treats patients with wellness in mind. Whether the need is immediate, like the flu, or long-term management of a more serious condition like hypertension or diabetes, Quinn has the necessary clinical expertise and is currently accepting new patients.
Quinn earned a master of science in nursing, with a concentration on family practice, from Indiana Wesleyan University. She is board certified by the American Nurses Credentialing Center. Quinn is certified in both basic and advanced cardiovascular life support by the American Heart Association. She also is certified in cardiac surgery.
To schedule an appointment with Quinn, please call (812) 246-8193.