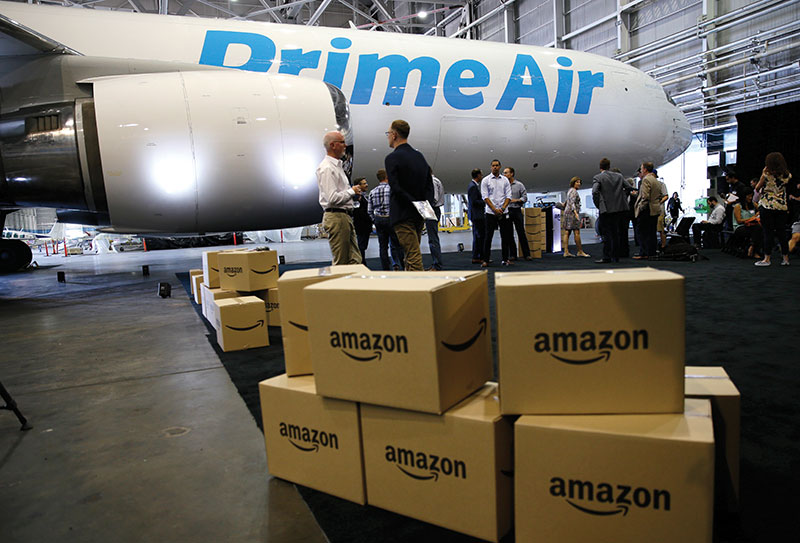 The U.S. and Kentucky economies continue along in an economic expansion that last July became the longest in national history – more than 10 years – and the state's wise men and women sense that 2020 will be another year of growth. They also see the state being on the cusp of much better things if it channels the benefits toward solving its problems.
The broad retail trend of growing e-commerce benefits logistics-intensive Kentucky. The state continues to leverage a geography that allows for quick delivery to the majority of a U.S. market that remains the largest and strongest in the world. UPS Airlines and Worldport operations in Louisville are expanding, as is DHL Express and its Americas Hub in Northern Kentucky. And anticipation mounts as e-commerce behemoth Amazon is in the process of establishing its first Prime Air hub facility across the street from DHL at Cincinnati-Northern Kentucky International Airport (CVG). The state's logistics mega-assets are attracting other business and jobs as well, making the commonwealth's management of its transportation infrastructure ever more important. This growth will feed ongoing demand for more single- and multifamily home building, a sector that in turn creates business for everyone from construction companies to appliance and mattress retailers.
Today's key economic competition is for talent, a workforce with the new skills businesses need in the increasingly digital and data-driven world of commerce. That makes the current role of the state's universities and colleges even more crucial – and heightens the significance of Louisville's partnership with Microsoft to establish a cluster for artificial intelligence and big data used in solving health care and other problems.
Vehicle manufacturing is going through a transition as that industry continues its 'lightweighting' trend and eyes a future that includes more electric power for cars and trucks. But for the nation's No. 3 car and light truck manufacturing state, this already has meant hundreds of millions of dollars in plant modernizations with more to come. And it is generating billion-dollar investments in metals operations.
---
IT'S FREE | Sign up for The Lane Report email business newsletter. Receive breaking Kentucky business news and updates daily. Click here to sign up
---
Agribusiness, too, is poised for progress as industrial hemp rapidly grows into a new cash crop and the commonwealth positions itself to attract ag-tech operations. The dark cloud on the scene is U.S. trade conflict, which is limiting markets for Kentucky agriculture exports and could cap growth in the state's bourbon boom.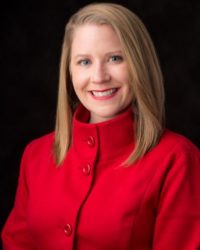 "For western Kentucky and specifically Paducah, I see a bright 2020 ahead. Our community partners have laid the ground work for a strong economy. To name a few: The BUILD grant announcement to increase tourism and build out our riverfront; developing the city's first TIF; significant investment being made in our unique historic downtown; new retail development at our interstate exits; a focus on our larger industrial assets including the state's only available triple rail site; the new airport terminal initiative; city government's new Customer Experience Department to make Paducah the most business friendly city in Kentucky; partnerships to develop a strong entrepreneurial ecosystem; and a new sports and recreation developments including a 60,000-s.f. indoor recreation facility and upgrades sports fields. We are on a roll and ready for the wins. The momentum has caught up to Paducah and we are ready for growth.
— Brandi Harless, Mayor, City of Paducah
"Economic activity seems to be pointing in a positive direction for 2020, with strong returns expected from our manufacturing, high-tech and health care industries. Our ability to attract and retain talent throughout the commonwealth is critical for industry expansion and success as well as that of our educational institutions to produce the targeted skill sets necessary for our workforce. Our appetite for industry innovation and excellence will fuel the possibilities. Continued focus in the small-business sector – those employers who create jobs and invest capital into our communities – is a fundamental necessity for a strong economy in Kentucky and throughout the nation. It will be important for Northern Kentucky, as a significant part of the Cincinnati MSA (metropolitan statistical area) and commonwealth, to speak with one voice on business issues of importance as we move our community forward through transformative initiatives in health, education, job growth and vibrancy." 
— Karen Finan, President/CEO Northern Kentucky Regional Alliance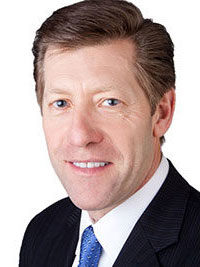 "Kentucky's housing market has continued its strong performance in 2019 and the outlook for 2020 is quite optimistic. In Kentucky during the past year, inventory has steadily declined, but languishing numbers of homes available for sale have not dampened the 2019 sales figures. In fact, year-to-date numbers through October show Kentucky is nearly 900 units ahead of the record sales year of 2017. Nationally, new and existing home sales are expected to increase 3.6-3.7% in 2020. With mortgage rates low and the economy in a job-producing mode, more and more first-time home buyers are getting into the market. The issuance of housing permits has hit its highest level in over a decade and is nearly to the level needed for the long haul. If construction follows the number of permits, our previous inventory woes should be diminished. Construction-related business activities will churn the economy and we expect another promising year for real estate in Kentucky."
— Steve Stevens, Chief Executive Officer Kentucky REALTORS
"According to the just-released ACI Annual World Airport Traffic Forecasts, global traffic demand will double by 2037 based on a projected growth rate of 3.8% a year. Locally, the Cincinnati/Northern Kentucky International Airport is poised to continue its growth trajectory as one of the fastest growing airports in the U.S. for both passenger and cargo traffic. In 2020, CVG will continue to focus on offering additional carrier partners and routes to maintain its position as the lowest airfare airport in the region. On the cargo front, Amazon will continue with construction of its Prime Air hub, while DHL Express will continue to operate from its CVG superhub for the Americas. E-commerce will remain strong. A key focus for all Kentucky airports will be ensuring the state's commitment to maintaining the infrastructure necessary to support the growth of its airports, including on-airport, highway and bridge investments." 
— Candace McGraw, President/CEO Cincinnati-Northern Kentucky International Airport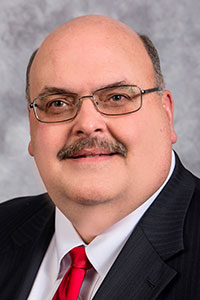 "In 2020, EKPC and our 16 owner-member co-ops will continue working to strengthen the local economies across the 87 counties we serve. Our co-ops have worked hard to improve the competitiveness of rates and reliability, which are vital to households as well business and industry, whether existing or prospective. Our 16 owner-member cooperatives are taking the lead in helping the communities they serve to expand and retain existing businesses while rolling out the welcome mat for new businesses. Kentucky offers tremendous opportunities. Likewise, sustainability is critical to our long-term viability. We are taking a hard look at our operations to ensure we meet the changing expectations of owner-members and other stakeholders, including workforce, regulators and lenders. To that end, EKPC is in the midst of a multiyear, $262 million project to ensure our largest power plant remains compliant and ready to serve Kentucky."
— Anthony "Tony" Campbell, President/CEO East Kentucky Power Cooperative
"America is now in the longest economic expansion in history, and the Louisville region has benefited tremendously, including 83,000 new jobs and 3,000 new businesses since 2011. In 2020 this winning streak should continue with more success in our historic economic strengths like manufacturing and logistics as well as our accelerating efforts in the aging care innovation and technology sectors. To support this, our LouTechWorks initiative will aim towards a quintupling of our projected growth of tech jobs in the next few years, boosted particularly by our new partnership with Microsoft to make Louisville a regional hub for artificial intelligence, internet of things, and data science – all of which will engage with employers in health care and manufacturing. AI and data will soon change our world as much as the smartphone and the internet did 10 and 20 years ago. In 2020, Louisville will be defining the future of work and positioning the region for greater prosperity."
— Mary Ellen Wiederwohl, Chief, Louisville Forward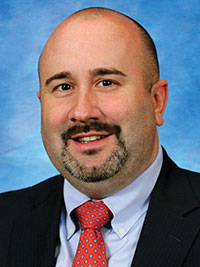 "Cities are the economic engines of Kentucky, responsible for approximately 75% of the state's economic footprint. The people who live and work in our cities expect vital services, but finding the money to pay for these needs is increasingly difficult for city leaders. Pension costs alone have more than doubled in the past 20 years. Unfortunately, state law restricts how cities collect funds, compounding the challenge as expenses skyrocket. The legislature needs to modernize how it allows cities to collect revenue and give local elected leaders the options necessary to determine what is best for their communities. As Kentucky looks to grow its economy, it's vital that cities have the economic foundation and reliable infrastructure that corporations expect."
— J.D. Chaney, Deputy Executive Director, Kentucky League of Cities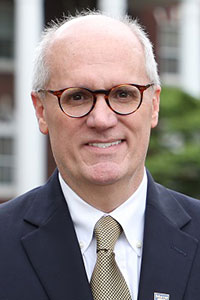 "Murray State University responds to the educational, workforce and economic development needs of our region and commonwealth and has a profound economic impact statewide, generating $495 million in economic activity in one fiscal year, according to a 2016 impact report. We are very optimistic about 2020 and our region's continued growth. We see growth in most sectors of our economy during the months ahead and are excited about the university's response with new, high-impact academic programs and centers, such as logistics and supply chain management, cybersecurity, civil and sustainability engineering, the Center for Agricultural Hemp, Center for Economic/Entrepreneurial Development, occupational therapy and other health care programs. We are actively addressing the teacher shortage issues across the state, particularly in rural areas, through our College of Education and Human Services. Murray State is recognized as one of America's best value colleges and for 29 consecutive years as a top-tier university by U.S. News and World Report, accolades that will assist our continued growth to address the many opportunities awaiting our region."
— Bob Jackson, President Murray State University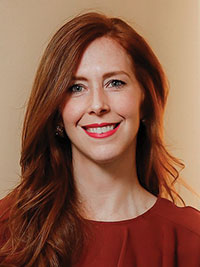 "2020 is an important year for assessing the outcomes of Humana's population health strategy to improve the health of the communities we serve 20 percent by 2020 and beyond. Humana has partnered with public and private agencies to address the needs of the whole person, and we've measured our progress with the CDC's Healthy Days survey. We recognize the avoidable waste and costs of health care delivery associated with unmet gaps in social determinants of health. Humana is committed to identify these basic unmet needs among our members and community residents, leveraging technology to connect individuals to resources to support those needs, scaling solutions and measuring associated outcomes. Humana is proud to participate in the United Community initiative, led by Metro United Way. Louisville is the first city in the nation to connect the health, education and human services sectors via a digital community service coordination platform."
— London Roth, Bold Goal Advisor, Humana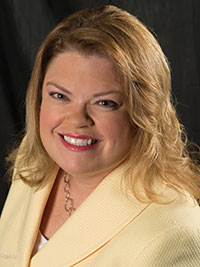 "In Bowling Green, we continue to capitalize on our community becoming a motorsports playground. Event promoters from around the state and nation continue to book events at historic Beech Bend Raceway Park and the NCM (National Corvette Museum) Motorsports Park. In 2019, our community saw a record number of event attendees. We expect those event numbers to continue to grow over the next few years, as we work on developing new attractions for off-road motorsports enthusiasts."
— Sherry Murphy, Executive Director, Bowling Green Area Convention & Visitors Bureau
"Kentucky has seen welcomed economic growth the past few years, as witnessed by our record business investments, new job announcements and exports. But whether Kentucky continues these trends or falls to the bottom of states will be highly dependent on our elected officials' ability to make bold decisions on our biggest challenges – pensions, infrastructure, Medicaid, education and corrections. Kentucky is not alone in facing these challenges, and what will separate us from the rest of the states is a mix of the right reforms and meaningful investment. Kentucky is well on its way to achieving the view of itself we all share: a place where there is economic opportunity, high quality of life and a bright future."
— Ashli Watts, President/CEO Kentucky Chamber of Commerce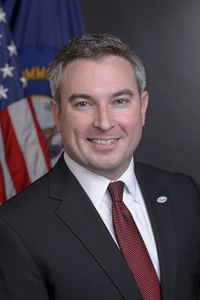 "Kentucky agriculture in 2020 will be at the mercy of macro-economic factors outside our control, including unfair retaliatory tariffs against our farm families. Kentucky's hemp industry enjoyed a record year in 2019 with nearly 1,000 growers and some 26,000 acres planted, and we expect even bigger things in 2020. We look for continued growth of Kentucky Cattlemen's Ground Beef, an all-Kentucky beef product sold in supermarkets across the commonwealth. As I write this, we are still waiting for Congress to do its job and pass the USMCA (United States-Mexico-Canada Agreement) trade agreement, which, if ratified, will ensure Kentucky farmers of near-tariff-free trade with our closest neighbors."
— Ryan Quarles, Commissioner of Agriculture Commonwealth of Kentucky
"Talent is a major driving factor for bringing jobs and population growth and will continue to be a major focus for 2020 as employers throughout the commonwealth compete with major metro areas for employees. Louisville is the driving economic engine for the state. That's why Live in Lou, a talent attraction and retention initiative is important. Employers must speak together as one regional voice on what are the community assets and selling points for their region. Louisville is focusing on attracting professionals with an associate's degree or higher between the ages of 25 to 54 and driving them to LiveinLou.com as an important part of economic development."
— Kent Oyler, President/CEO, Greater Louisville Inc.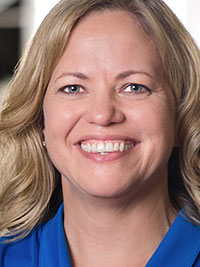 "Looking toward 2020, TMMK is uniquely equipped to continue our legacy of producing some of the best-selling vehicles Toyota has to offer. While industry trends show a rise in popularity of SUVs and trucks, we firmly believe passenger cars are still an important part of the market. Over the next few years, Toyota (overall) will introduce 31 new, redesigned or refreshed models, many of which will be sedans. To kick off 2020, TMMK will add production of the RAV4 Hybrid to our line-up, supporting a Toyota commitment that by 2025 every product will have a dedicated electrified model or an electrified option. With a string of recent investments, the foundation is in place to drive Toyota Kentucky into the next 30 years of manufacturing in the Bluegrass."
— Susan Elkington, President Toyota Motor Manufacturing Kentucky
"Kentucky American Water is an investor-owned utility providing quality water and wastewater services to rural and urban customers in portions of 14 counties, and investing in water system infrastructure remains a priority. In 2020 we plan approximately $25 million worth of system and facility updates such as upgrading aging pipes and treatment plants. Communities depend on the services we provide for the basic needs of life as well as for fire protection and industry. In short, we help keep their lives flowing, and we take this responsibility seriously. We remain focused on controlling operational expenses, providing a fair return to investors, and expanding our footprint in the commonwealth to bring our unique experience, expertise and commitment to additional communities."
— Nick Rowe, President, Kentucky American Water
"As the University of, for and with Kentucky, we are reimagining what's possible, not only for our institution, but for the commonwealth and its future. As Kentucky's economic engine, we are preparing today's entrepreneurs, professionals and employers so they can address tomorrow's questions. As such, it remains critical that we cultivate and sustain partnerships with local, state and federal governments along with the private sector. Through our high-tech research enterprise – contributing $725.5 million to Kentucky's economy – and commercialization infrastructure, we are at the forefront of innovation in health care, drug development, energy and agriculture. As we build a brighter economic future for Kentucky in an evolving 21st-century economy, we are asking ourselves: What's wildly possible?"
— Eli Capilouto, President University of Kentucky
"For Lexington's hospitality sector, 2020 will be a landmark year of cornerstone projects and international events. City Center, a $220 million mixed-use development in the heart of the city, will be open and fully operational in January. The Krikorian Premiere Theatre at South Broadway and West High Street will open in the spring. Phase One of the Lexington Convention Center expansion project will be complete by the fall. This $250 million project will allow our destination to compete for 90% of the national meeting business (up from 65% currently). Equitana, a three-day equine event and the world's largest equine trade fair, is coming to the Kentucky Horse Park for the first time in September. And Lexington once again will welcome the Breeders' Cup to Keeneland Race Course in November. The hospitality industry anticipates another solid year for economic development and progress throughout 2020."
— Mary Quinn Ramer, President VisitLex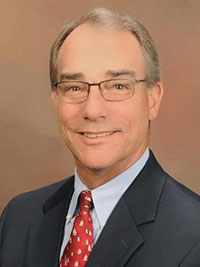 "The City of Jeffersontown expects to see strong job growth continue into 2020. In 2019 Jeffersontown's JOBS Program saw five companies qualify for the incentive, with projected job growth totaling 924 new employees at an average annual salary of about $75,000. Employment increases by sector include 408 jobs in manufacturing, 56 headquarters jobs and 460 IT-related jobs. Additionally, restaurant and entertainment offerings continue to grow in the Gaslight Square District and other parts of the city, including the Plainview and Stonybrook areas. These businesses are attracting patrons from throughout the Louisville region, strengthening Jeffersontown's position as an entertainment destination. A goal for 2020 is to establish plans with a private-sector partner to develop a 2.38-acre site adjacent to Gaslight Square."
— Mike Kmetz, Executive Director, Jeffersontown Economic Development Authority
"To achieve outcomes that have never been realized, you must do things that have never been done. We believe 2020 has the potential to be a year of transformation on many fronts across Appalachia Kentucky. This year will bring opportunities for us to leverage connectivity like never before by complementing the KentuckyWired network to build on the more than 2,500 remote-work jobs created in the region since 2015 and our work to connect small businesses and startups to new markets through the digital economy. We also believe 2020 will be the year that we take the first steps of being the Ag-Tech Capital of America with the construction of AppHarvest's more than
2.5 million-s.f. greenhouse near Morehead."  
— Jared Arnett, Executive Director, Shaping Our Appalachian Region Inc. (SOAR)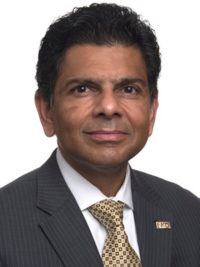 "Kentucky higher education institutions finally have pension reform for 2020 in House Bill 1. While evaluating and implementing the options in the bill that will take precedence in early 2020, there are other factors that impact the economic outlook for higher education in Kentucky. Enrollment and competitive pressures, combined with a focus on maintaining affordability, will limit revenue growth for state colleges and universities. The commonwealth must come together to ensure that more diverse learners attain degrees and credentials in order to improve the economic outlook for all sectors across the commonwealth, including higher education."
— Ashish Vaidya, President, Northern Kentucky University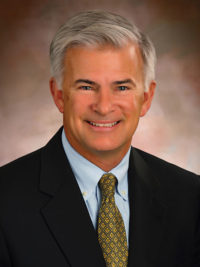 "Empowering economic vitality and quality of life in our communities is our vision and one of our top priorities. Transforming our vision into a reality takes shape in many ways. By providing safe, reliable energy at some of the lowest costs in the nation, we're helping attract new businesses to Kentucky and working with existing partners to expand, create jobs and bring economic benefits to the commonwealth. Our programs help businesses of all sizes meet their sustainability goals, and we partner with local and state economic development personnel to improve Kentucky's inventory of prospective sites for new businesses. As we enter another decade of service, we remain steadfast in our commitment to help Kentucky's light shine."
— Paul W. Thompson, Chairman/CEO/President, LG&E and KU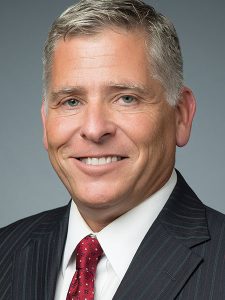 "Following the busiest year in the history of Louisville Muhammad Ali International Airport (SDF), we expect to maintain this momentum into 2020. Passenger capacity for next year is strong as we continue to celebrate the success of new direct Los Angeles (LAX) service from American Airlines and new nonstop destinations from Allegiant Air and Southwest Airlines. Area travelers will begin to see progress on more than $200 million in improvements at SDF. As the world's seventh busiest cargo airport (and third busiest in North America), Louisville's airport will continue to play a significant role in national and global economic activity. The future for the region's air service and cargo operations is bright."
— Dan Mann, Executive Director, Louisville Regional Airport Authority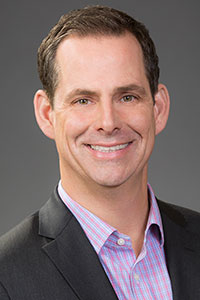 "We expect 2020 to build on the economic momentum of 2019. Significant investment at the Cincinnati/Northern Kentucky International Airport continues with Amazon Air constructing its $1 billion hub and Atlas Air building a new facility nearby. We expect those trends to continue and are working to attract technology and logistics companies that align with their presence in the region. Northern Kentucky saw strong expansion activity across many industry sectors in 2019, with existing companies announcing new additions to their facilities and adding new employees. We expect our business retention and expansion projects to continue driving the economy in the region in 2020. This year we are focused on growing Northern Kentucky's entrepreneurship ecosystem with our partners, Northern Kentucky University and St. Elizabeth Healthcare."
— Lee Crume, President/CEO, Northern Kentucky Tri-ED
"Increasing access to care and attention to patient experience will be areas of focus for health care in 2020. Norton Healthcare, along with the industry as a whole, continues to see an increase in patient volume and demand for services across all generations. I expect to see even greater emphasis on technology. Norton Healthcare continues to invest in 24/7 virtual visits so patients can receive care at a time and location convenient for them. We're also expanding our reach of outpatient centers to give more patients health care options close to home. Patients have a choice in where they seek medical care, and health care organizations must evolve to meet consumer expectations."
— Russell F. Cox, President/CEO, Norton Healthcare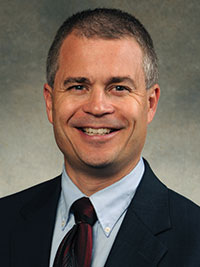 "Louisville Water Co.'s liquid assets continue to give the Louisville region a strong platform for growth. In 2020, we expect to deliver 33.6 billion gallons of water to nearly 1 million people in Louisville and six surrounding Kentucky counties. We're investing over $100 million in the region's economy with infrastructure and technology projects to ensure a high-quality and affordable supply of water. As the only water utility in the nation to trademark tap water, the Louisville pure tap® message appears in popular tourism and business destinations, highlighting our connection to quality of life and economic growth."
— Spencer Bruce, President/CEO, Louisville Water Co.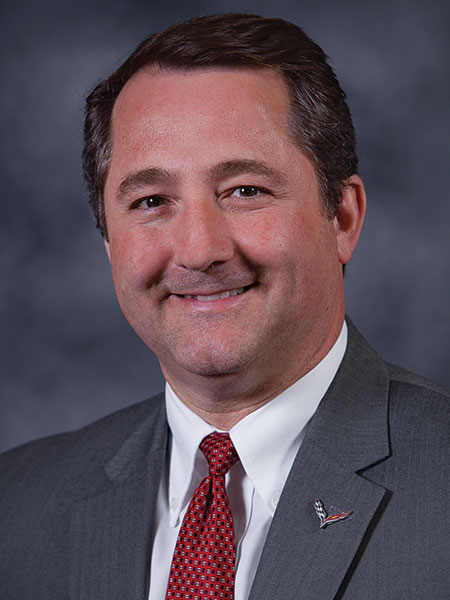 "In 2019, we were blessed to be identified as The Best Place to Live in Kentucky by Money magazine, as well as honored by Site Selection magazine as No. 1 in its highlight of The Top Metros in the U.S. for new and expanded facilities, marking six consecutive years being nationally ranked. Our targeted businesses announced over 900 new jobs and almost $350 million in capital investment in Bowling Green and Warren County this year, as a testament to our exceptional business climate. We are very thankful for our public and private leadership that contribute to an exceptional quality of life for our community each year. Looking at our pipeline, we expect this wonderful momentum to continue into 2020." 
— Ronald Bunch, President/CEO, Bowling Green Area Chamber of Commerce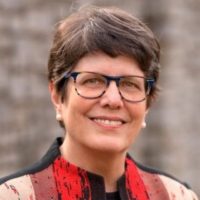 "Driven by the new opportunities – 250 acres now open for economic development on Coldstream Research Campus, University of Kentucky brainpower, high-tech agriculture and a growing community of entrepreneurs – our economy continues to grow and expand in sectors that signal a bright future. Working to attract good jobs is a top priority for me. And we are also focusing on workforce development, so we meet the needs of our business community and of citizens who want to improve their skills."
— Linda Gorton, Mayor, City of Lexington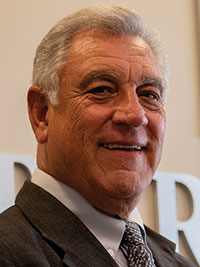 "If 2019 was a boom year for the river cities of Southbank Partners in Northern Kentucky, then 2020 is going to be an explosion. In Newport, work is continuing on the $100 million rebuild of Newport on the Levee. New apartments, office buildings and parking lots are planned or underway in Covington. And the redevelopment of the IRS site will be announced next year. Young professionals continue moving in to Bellevue's historic neighborhoods, while the city's bustling Fairfield Avenue has attracted new restaurants, breweries, bars and shops. Hundreds of single-family homes and multifamily units are being built in Dayton. A six-story, mixed-use residential and retail building is under construction in Fort Thomas' business district. And finally, a distillery and brewery have opened in Ludlow's historic downtown."
— Jack Moreland, President, Southbank Partners in Northern Kentucky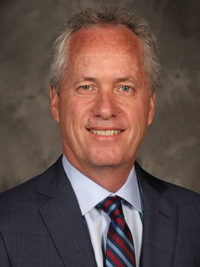 "As we begin a new decade, Louisville's economic renaissance is in full swing. Since 2011, we've added 83,000 jobs and 3,000 businesses and more than $14 billion in capital investment in the last five years alone, including nearly $1 billion in neighborhoods west of Ninth Street. You see transformation in our skyline with new landmarks like Omni Hotel Louisville and Lynn Family Stadium, which is opening in 2020 as the home of Louisville City FC and future home of Proof Louisville FC. This renaissance is happening across our city, from the Norton Sports Health Athletics & Learning Complex to the restored Colonial Gardens, and the Northeast Regional Library. Growth of bourbon tourism – Bourbonism – has built two dozen hotels, renovated Kentucky International Convention Center and added Trifesta to our calendar, all of which help attract 16 million visitors annually. Partnerships with JPMorgan Chase and Microsoft are fueling our high-tech training efforts and helping Louisville companies harness the power of tech tools like artificial intelligence, data science and the internet of things. In 2020, Louisville will become a city of greater equity and compassion, with access to opportunity and abundant resources, were everyone in every neighborhood has every chance to reach their full human potential."
— Greg Fischer, Mayor, Louisville Metro