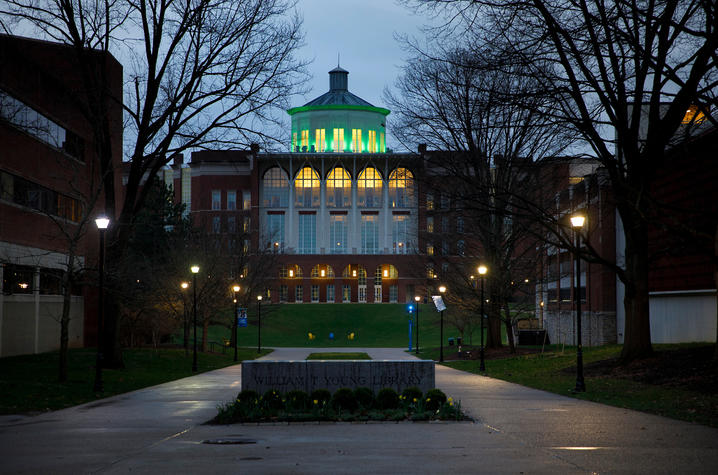 LEXINGTON, Ky. — In a symbol of compassion, empathy and renewal, Gov. Andy Beshear has ordered the Governor's Mansion be lit green in honor of every Kentuckian who has died in relation to the novel coronavirus (COVID-19). In solidarity with that action, University of Kentucky buildings will also be lit green.
Lights on 21 of UK's buildings will burn green from 6 p.m. to 8 a.m. each night for four nights in remembrance of the people who have died from the coronavirus in Kentucky.
The buildings are: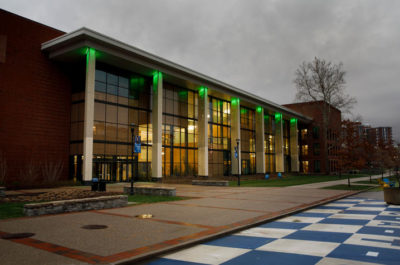 Blazer Hall
Chellgren Hall
Donovan Hall
Gatton College of Business and Economics
Gatton Student Center
Haggin Hall
Holmes Hall
Jacobs Science Building
Jewell Hall
Johnson Hall
Lewis Hall
Main Building
Memorial Hall
Parking Garage #5
Rosenberg College of Law
The 90
University Flats
Woodland Glen IV
William T. Young Library
UK Chandler Hospital Pavilion A (Patent Care Facility)
Healthy Kentucky Research Building
In announcing the green lighting for the Governor's Mansion, Beshear said this lets "people know that we are thinking about them, that we care about them, that we love every single Kentuckian around us."
For the most up-to-date information regarding UK's plans and preparedness in addressing challenges surrounding COVID-19, please visit www.uky.edu/coronavirus/.