ECONOMIC DEVELOPMENT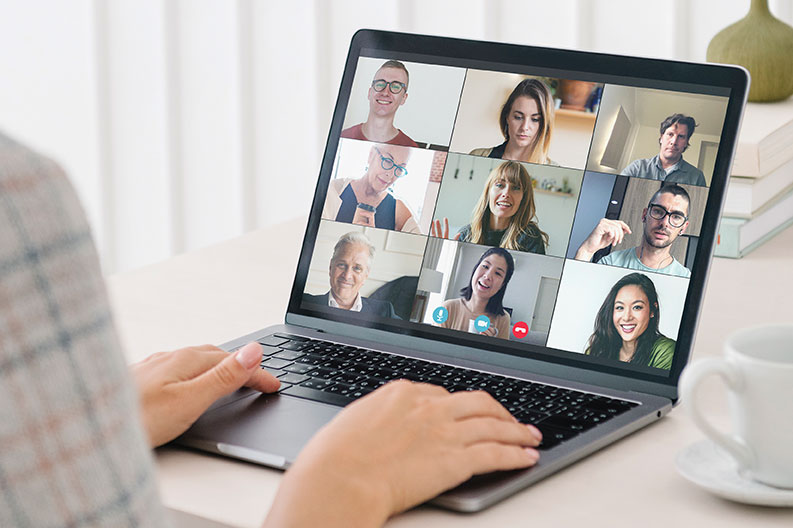 While the last several months have proven to be unlike anything most of us have ever experienced, businesses across the commonwealth are cautiously reopening and figuring out how to make our economy work while we continue to fight the spread of COVID-19.
And with the true spirit and resilience of those who first settled in Kentucky, economic development experts across the state are expressing optimism about what the future holds for their communities in the months ahead.
Many see an increase in "reshoring" operations that have previously been located overseas. If indeed that comes to pass, Kentucky's central location could be a significant geographic advantage for companies bringing operations back to the states. Communities will also need to be ready to respond to their needs, with appropriate zoning, infrastructure and available buildings.
Economic development officials also predict that Kentucky's already strong logistics network will grow even more important, as more consumers continue to rely on ecommerce.
Likewise, technology and automation—and the jobs that support those sectors—will continue to grow in importance as we find new ways to work around the obstacles that the coronavirus has thrown in our way.
---
IT'S FREE | Sign up for The Lane Report email business newsletter. Receive breaking Kentucky business news and updates daily. Click here to sign up
---
Assuredly, the coming weeks and months will be different, but businesses are already finding new ways to work and those who lead Kentucky's economic development efforts are optimistic that creativity and resilience will put the commonwealth back on solid ground for economic growth.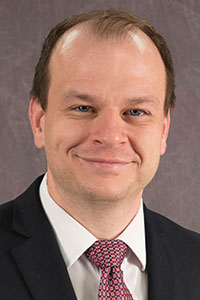 Charles Sexton
President/CEO, One East Kentucky
As we experience an unprecedented moment in history, any theory on economic development going forward can be disproven at the drop of a hat. However, it is still professional economic developers' job to seek data from leading economists, private- sector executives and site-location consultants to help shape our community and regional strategies, both short and long term. My own observations, coupled with that of the aforementioned professionals, leads me to believe we are headed for potential recovery in the next two years, beginning slowly and ramping up speed. How quickly it ramps up will be determined by multiple factors, including the potential for a COVID-19 resurgence and eventual vaccination. The commonwealth has to take into account our primary industry and employment bases as well as our strategic location when making prognostications.
• The automotive sector will have a faster return to somewhat normal while the aerospace sector will lag behind—both will be dependent upon the consumer market. With low interest rates, folks could turn toward vehicle purchases as the desire increases for traveling and "drive-thru" tourism. Conversely, the public's feelings toward air travel and a return to pre-COVID levels could take much longer, causing the aerospace industry to have a slower return to former employment levels. I see no spike in new facility locations in these sectors, except for increased demand for North American-based supply chains. Therein lies the opportunity. Kentucky, being centralized to the automotive and East Coast aerospace corridors, has the ability to capture new supply chain-related projects.
• Distribution and logistics will increase, and Kentucky's location is a distinct advantage. Our big competitor will be Tennessee, and we have to ensure our state's competitiveness to win projects. In early June, our organization was contacted directly regarding two distribution/logistics projects related to the continued uptick in online retail, which has risen drastically due to COVID-19 and will likely continue as many Americans who were not already accustomed to it were forced to experience it. This will have an adverse effect on the retail brick-and-mortar sector, which we have already been seeing.
• Similar to auto and aero supply chains needing to "reshore," medical device and pharmaceutical manufacturing may begin moving toward North American facilities. The federal government should institute incentive programs to encourage these projects for national and health security purposes. Kentucky, again, can have an advantage due to our central location for distribution.
• Automation is consistently increasing in manufacturing and industry, however, timelines within sectors that have not yet automated will push forward to help manage risk associated with future potential pandemics or other production shutdowns. While automation typically replaces lower-wage jobs, there will be an increased need for higher skilled technicians, maintenance and distribution centers for robotic technologies. The food supply chain likely will be an early adopter of new technologies to decrease points of contact, whether in production facilities, grocery distribution or big-box grocery centers. Food and beverage is another key sector in Kentucky, which could attract these technologies into our state not only for use but technical support and distribution.
Regarding commercial office space and remote-work jobs, many large companies may never return to their pre-COVID office space use, increasing vacancies in metro areas and even some rural communities. Work-from-home will continue in these types of jobs as many businesses have recognized people are just as, if not more, productive than when working in an office. This isn't just coming; it is here now. For the commonwealth to compete, our elected officials should be discussing tax reforms that prevent them from having revenue shortages when property and occupational taxes begin decreasing due to work-from-home. 
More than ever, our success as a state will be dependent upon how elected officials move forward and work together to place Kentucky in a strategic position to grow. While what we think now regarding economic development could be completely wrong. The worst thing we can do is to be unprepared. A special task force by the Beshear administration to understand the private sector's continuously evolving reality would be beneficial to help inform their decisions regarding what Kentucky can do to capture upcoming opportunities.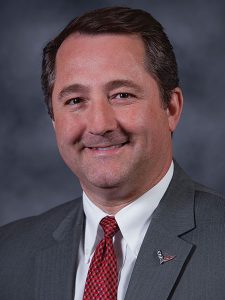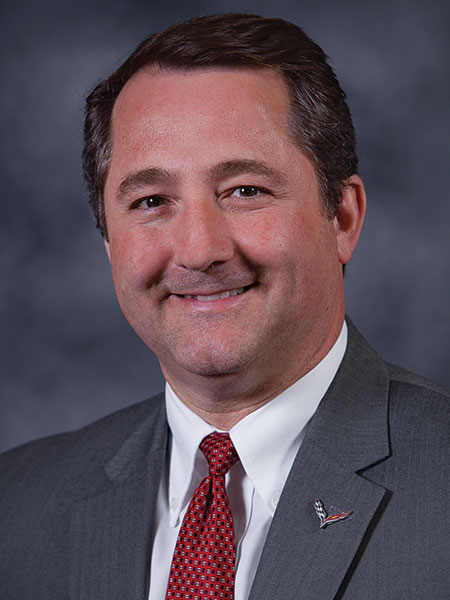 Ronald Bunch
President/CEO, Bowling Green Area Chamber of Commerce
Especially in these challenging times we need to acknowledge the outsized benefits of economic development, so that we properly invest in efforts that will generate far more than the amount dedicated to the endeavors.
In addition to investing in product, Bowling Green is preparing to recover faster and more fully from the impacts of COVID-19. The Bowling Green Strategic Council has been convened to plan for recovery and identify opportunities emerging from the pandemic and alteration of global supply chains. With insight being offered by CEOs in our top business sectors, education, workforce and political leaders, the Strategic Council is poised to prepare Bowling Green for another decade of groundbreaking economic growth. 
And even in the midst of a pandemic, economic development in Bowling Green has produced measurable results. Crown Cork and Seal USA Inc. is investing $147 million in a state-of-the-art bottling plant in Bowling Green. This will very likely be one of the largest projects of 2020—a 327,000-s.f. facility that will create 126 direct jobs. 
The company evaluated 25 locations in three states and chose Bowling Green because the community had already invested in product and infrastructure and had the right staff in place to respond to their request quickly and sufficiently. Over the next 10 years, the economic impact of this project will exceed $304 million and is expected support creation of an additional 194 jobs in other businesses in our community. 
Crown's investment in Bowling Green will produce returns across many different economic sectors. Crown's decision to locate in Bowling Green will have a far-reaching impact through direct and indirect spending. The new jobs being created will result in significant consumer spending in practically every business sector in our area. This includes $1.2 million spent in retail, such as $358,000 in grocery stores; $228,000 in restaurants; $138,000 on home furnishings; and $236,000 on vehicles. It is estimated that an additional $328,000 will be spent on mortgages and $151,000 on property taxes as a result of this job creation. Local utility companies will also see $315,000 in additional revenue.
The Crown project highlights the importance of continuing to invest in product and infrastructure to ensure we can attract high-quality companies and facilitate their construction timelines. If we wait to develop product until businesses have expressed interest, it's too late. If the Transpark had not been ready for Crown, Bowling Green would have lost the project. Instead, an excess of $304 million will now be generated in our community thanks to Crown's initial investment. Bowling Green is building upon this success by expanding our product offerings and making additional investments into roads that connect product to major transportation routes. 
From a return-on-investment perspective, there is no better investment that a state or locality can make than their commitment to economic development. Economic development success generates a return that pays for the services and quality-of-life programs that residents use daily. Schools, health care, roads, public safety, parks and recreation all provide the high quality of life that make Bowling Green, and other Kentucky communities, incredible places to live and raise a family.
To properly invest in them and enhance our future, we need a strong and growing employment base of prospering companies. Economic development initiatives drive these virtuous outcomes by supporting existing businesses and attracting new operations to join our communities. 
Gina Greathouse 
Executive Vice President–Economic Development, Commerce Lexington Inc.
There's no question that the strong momentum in Lexington's economic development efforts at the start of the year in terms of visits from prospects and interest from site-selection consultants came to a sudden halt due to the COVID-19 pandemic. Our team's immediate focus shifted to helping existing businesses in the region navigate the abrupt stoppage in the economy and providing support to the City of Lexington in efforts to find available personal protective equipment (PPE) for frontline workers.
Going forward this year, the landscape of economic development looks very different, with most meetings and site visits virtual rather than in-person. In May our team hosted its first virtual client visit. The expectation is that technology platforms will become increasingly more important, and economic development professionals will need to be experts in virtual and geospatial platforms, and make use of drone footage when appropriate. 
Although personal relationships with consultants will take longer to develop, they will remain critical, and we still expect in-person meetings for the final community rounds of project recruiting. And while many companies are seeing a decline in revenue this year, economic incentives will remain an important factor for those making decisions on business relocation and expansion.
Commerce Lexington Inc. has continued to call on our existing companies and remained in close contact (via Zoom or conference call) with site-selection consultants, while being respectful of the current situation. We remain optimistic about our new clients who were in the pipeline early in the year. Many are temporarily on hold with their planning but continue to express interest in our area as the economy reopens. We are anticipating the pipeline of new projects to break loose later this summer.  
For the longer term, many of our industry association experts are anticipating the reshoring of production for items that are key to our national security, such as medicines, pharmaceuticals, auto parts, aerospace, defense and others. This will impact the commercial real estate market, so communities will need to be prepared with appropriately zoned land and available buildings. As the U.S. economy continues to restart, greater access to capital, job training and infrastructure will be necessary.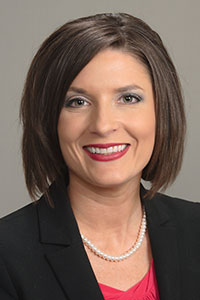 Sarah Davasher-Wisdom
President/CEO, Greater Louisville Inc.
Like many regions throughout the U.S., the Greater Louisville economy had tremendous momentum prior to COVID-19. As of mid-March, the unemployment rate in Greater Louisville was 4.3%, according to the Federal Reserve Bank of St. Louis. However, as many companies now begin re-opening their businesses within state-mandated guidelines, it is apparent that it will not be "business as usual" for a long time.
Companies are now dealing with new operational guidelines including planning, implementation, monitoring, equipment, staffing and expense increases associated with these changes. Employers also are experiencing barriers related to their employees' ability–and in some cases willingness–to return to work due to myriad environmental and financial factors. 
GLI immediately engaged our community and began developing nontraditional economic development strategies to empower businesses and accelerate re-opening across industries. In addition to creating a Crisis Support Hub to collect COVID-19-related information to make available to businesses and individuals, GLI also implemented a number of support programs. GLI has been collecting PPE supplier connections, taking and delivering small-order face mask orders, connecting displaced workers with businesses hiring in essential industries, and developing best-practice resources for re-opening operations.
As we look toward the end of 2020 and into 2021, GLI sees vast opportunities and we are accelerating business and talent attraction efforts to target companies and individuals in larger markets that may be looking for a new, risk-averse environment. We will continue targeted outreach and community marketing to tell Greater Louisville's story of being a welcoming and affordable community, rich with culture and quality of place that provides unmatched advantages for companies and their workforce due to geography, key-industry density and assets, and a loyal, passionate workforce.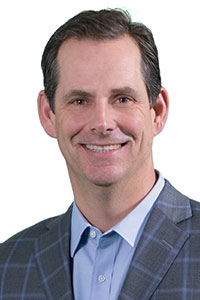 Lee Crume
President/CEO, Northern Kentucky Tri-ED
Northern Kentucky and the Cincinnati region have a well-diversified economy and business base. Through our outreach with more than 500 companies over the last couple of months, we have found that the mood is cautious and leaning toward cautiously optimistic among the majority of businesses. Tri-ED has played an active role in connecting companies to resources they need—from providing supplier lists to connecting them with the Northern Kentucky Career Center, Workforce Investment Board and GROW NKY.
We know companies are doing all they can to retain their employees—some reduced the number of team members on shifts, then added an additional shift so employees are social distanced and they can keep the majority of their employees working. GROW and the Kentucky Career Center are helping to match laid-off employees to companies that are hiring.
We are working with several local companies on expansions due to an increased need for their products. Interest and project activity from outside Northern Kentucky is strong as well. Chemical and clinical-trial companies and manufacturers of PPE, plastic barriers and products for the health care industry have seen tremendous demand and growth as a result of COVID-19. Companies in the aerospace and tradeshow industries have slowed down for now.
Tri-ED launched a series of CEO roundtable conversations in early June to hear from our business leaders about what's on their minds, their concerns and where they see opportunities for their companies and the region. The Tri-ED team will take key learnings from these conversations and integrate them into our efforts to serve the businesses in the region and attract new companies to Boone, Campbell and Kenton counties.
Northern Kentucky is a prime location for businesses as they consider regionalizing supply chains. With the DHL North American Super Hub and the now-under-construction Amazon Air hub at Cincinnati/Northern Kentucky International Airport, our region provides a significant advantage and global access. Technology, data analytics, AI (artificial intelligence) and blockchain play critical roles in supply-chain considerations. The Greater Cincinnati region has six universities within an hour. The College of Informatics and Global Supply Chain Management Program at Northern Kentucky University provides the talent that companies need as we move past the pandemic.
We are hopeful that as our economy, service sector and companies re-open, our region's unemployment numbers will drop and businesses will recover. New companies and new ways of working will come out of this crisis and we feel ready to welcome them in Northern Kentucky.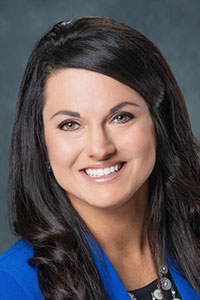 Brittaney Johnson
President/CEO, Greater Owensboro Economic Development Corp.
The work of the Greater Owensboro Economic Development Corp. is constantly evolving, reacting to the unique needs of our community. We will continue to work with local businesses to understand the workforce needs and support entrepreneurship efforts. Supporting our existing businesses will be a high priority while the attraction of new companies will be important in continuing to recover lost jobs and the tax base.
We continue to develop relationships throughout the nation with networks of business contacts working with companies looking to expand or relocate. 
With every challenge comes opportunity. The recovery, growth and success of this region depends on businesses and community leaders working together. We will prevail. Each day is about exploring what the future looks like, adapting and being flexible. The Greater Owensboro region is strong and resilient, and the present-day challenges are opportunities to learn, change and grow. Every challenge and every problem, big or small, carries a silver lining if you know where to look!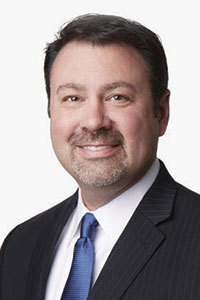 Bruce Wilcox
President/CEO, Greater Paducah Economic Development
Our community has been very blessed from an economic development activity perspective during the COVID-19 pandemic thus far. We have completed three new requests for information (RFI) and had two Zoom presentations with site selectors. Things have continued to move forward. We've been able to announce and finalize 165 new jobs. While we are starting to see some international activity pause while the United States and world economies recover, we expect these projects to regain momentum later this year or early into 2021. 
Prior to COVID-19, the fundamentals of our economy were strong. As restrictions continue to ease and businesses resume normal activity, we anticipate economic development activity to increase—particularly with increased interest in the return of domestic advanced industrial manufacturing. Our community stands ready and we welcome the opportunity for growth. We are ready and open for business!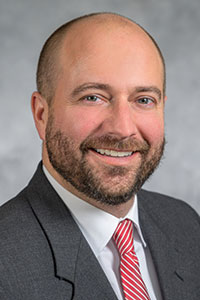 Chris Girdler
President/CEO, Somerset Pulaski Economic Development Authority
While things did slow down from this government-induced recession, I can literally feel what seems to be a quick bounce back on the way. Through my many discussions with business leaders, the feedback I receive is positive. I use the analogy that the economy and our business community is "pawing at the ground," ready to be released. The second half of 2020 is going to see a resurgence of our economy, and if the markets are allowed to reopen, we will truly see a more "V-like" recovery.
When President Franklin Delano Roosevelt addressed the nation in 1933 during his inauguration, our country faced one of the darkest economic times it has ever known, but he delivered one of the most memorable lines of his presidency:
"The only thing we have to fear is fear itself."
President Roosevelt laced his address with comfort and optimism, courage and resolve at a time Americans feared for their livelihoods. Today is another frightening time in our economy—only now, according to many in the medical field, our health and lives also are at risk. But Roosevelt was right: Fear is counterproductive. While our thoughts and prayers are with those who are suffering, there have been pandemics since the beginning of time and as history shows us, we do rise again. Our public health efforts, along with the fortitude of American capitalism and a strong work ethic, will prevail.
The next few months will be more important than the past two. While allowing our health care community to help guide us, we must move forward with sequentially opening Kentucky's economy.
At SPEDA we hear constantly from small-business owners, restaurateurs, factory managers, and independent contractors such as barbers, dentists and chiropractors about helping them get back to earning a living. There is a surge in unity, collaboration and togetherness. There is always a silver lining if one looks hard enough. Within the business community there will be creative innovation, entrepreneurship, and repurposing and refocusing one's life. In Roosevelt's words, "… this great nation will endure as it has endured; (it) will revive and will prosper." ■