UTILITIES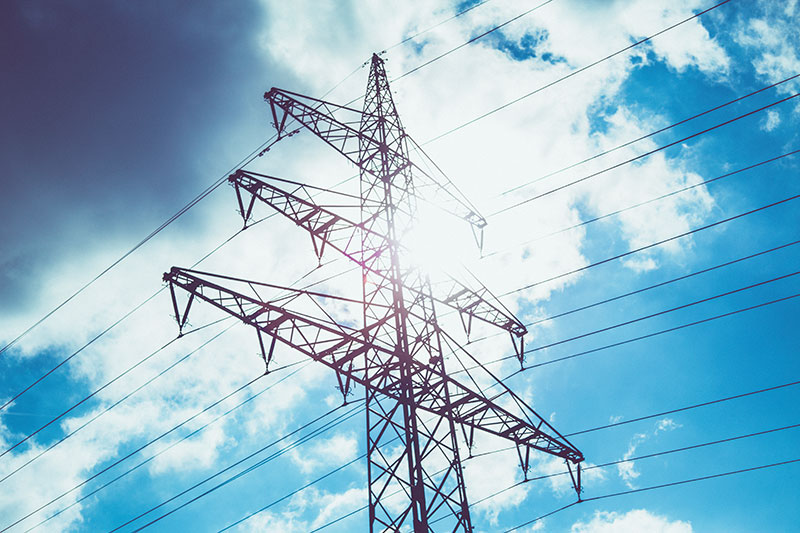 Without water we can't live. Without electricity we can't live well. The COVID-19 coronavirus pandemic intensified the focus of Kentucky utility managers on operational fundamentals, flexibility and safety—while hoping the economy bounces back soon.
The utilities industry provides essential services 24/7/365. There are upwards of 1,100 such companies throughout the commonwealth that provide electric, gas, sewer, telecommunication and water services to residential and corporate customers. Except for municipal utilities, they all are regulated by the Kentucky Public Service Commission (PSC). Created in 1934, the PSC is an agency attached to the Kentucky Energy and Environment Cabinet.
The energy industry is changing as rapidly as it ever has.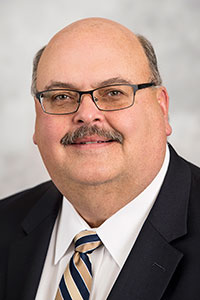 "From evolving technologies like renewables and energy storage to the growing importance of multistate energy markets to the broadening use of electricity for applications such as automobiles, energy companies must become more flexible and adapt more quickly," said Anthony "Tony" Campbell, president and CEO of East Kentucky Power Cooperative (EKPC).
EKPC is a not-for-profit, member-owned cooperative providing wholesale electricity to 16 owner-member distribution cooperatives that serve 1.1 million Kentucky residents in 535,000 homes, farms, businesses and industries across 87 counties.
While the pandemic has been challenging, Campbell says it is an opportunity "for our cooperative to step back and make sure we're doing the things we need to do to be sustainable, to be relevant and to offer value far into the future."
For some mission-critical roles, EKPC has segregated crews and shifts of workers from each other. As often as possible, line crews have focused on tasks that require only one person.
Meanwhile, for the past decade, EKPC has focused on building financial strength, particularly equity.
"That has been very beneficial during this crisis. I'm confident, in the short term, that EKPC will be OK," Campbell said. "In the long run, much will depend on if and how the economy bounces back. We want to see a strong economy. Our cooperatives will do everything we can to ensure that Kentucky bounces back quickly and local economies have the resources they need to resume business."
EKPC is doing all it can to hold off impacts on rates, and electric cooperatives nationwide are advocating for assistance in the form of authorization to refinance federal loans, providing critical stability for our rates. "If Congress passes another round of stimulus, we believe refinancing should be a key element," Campbell said. "I am confident our congressional delegation understands this is a priority for rural Kentucky in order to keep electric rates low."
LG&E and KU have seen a 15% to 20% reduction in usage by commercial and industrial customers, due to businesses scaling back operations or closing their doors during the pandemic. This has been partially offset by about a 5% increase in usage by residential customers.
---
IT'S FREE | Sign up for The Lane Report email business newsletter. Receive breaking Kentucky business news and updates daily. Click here to sign up
---
Louisville Gas and Electric Co. and Kentucky Utilities Co. are part of the PPL Corp. (NYSE: PPL) family of companies. LG&E serves 329,000 natural gas and 418,000 electric customers in Louisville and 16 surrounding counties. KU serves 558,000 customers in 77 Kentucky counties and five counties in Virginia.
"We're extremely proud of our resilient workforce who've faced these challenges with ingenuity, flexibility and an unwavering commitment to our customers," said Paul W. Thompson, chairman, CEO and president of LG&E and KU. He noted that one of the greatest challenges during an ever-changing crisis is "making prudent, thoughtful decisions in the moment. It must be done using the best information available at the time, with the best interests of our customers, employees, contract partners and community-at-large in mind."
As the state's largest electric and natural gas utilities, LG&E and KU have more than 3,500 employees, plus nearly 5,000 associates through vendors and contractors who also live and work in the service communities.
"We also purchase goods and services in 91 Kentucky counties and this region," Thompson said. "Not only is this important to our operations, but it helps to stabilize Kentucky's economy while other businesses may still be temporarily shut down or scaling back their operations."
Even with lower revenues and cash receipts during the pandemic, LG&E and KU are maintaining operations, "including our current capital expenditure program that's essential to providing the safe, reliable service our customers expect and need, now more than ever," Thompson said. "As always, we continue to look for permanent cost-saving measures to maintain our low energy rates, which gives Kentucky a competitive advantage."
He cited the utilities' economic development rider as one such incentive that can be used to encourage expansions and new business locations. And he is preparing for new prospects that may come to Kentucky due to business community shifts.
"For example, we've been working with our communities to evaluate the possibility of new industrial and commercial sites throughout our service territory while also helping to evaluate existing sites to determine if additional investment may increase exposure to our communities," he said. "In addition, we're developing a grant program to incentivize communities to make proactive investments in product readiness and development."
A subsidiary of American Water (NYSE: AWK), Kentucky American Water is the largest investor-owned water utility in the state, providing services to approximately half a million people in portions of 14 Kentucky counties. In early March, Kentucky American Water and its parent, American Water, took proactive steps to remain operational, to keep employees safe and to support efforts in continuing to provide a critical service.
Actions included suspending all business travel, canceling use of company facilities for external meetings, empowering field employees not to enter a customer's home or business if they were unsure of possible exposure to the virus, and establishing a limit of one person per vehicle whenever possible. Billing-related water service shut-offs were suspended and any customer's service that had been shut off due to a billing-related matter was restored.
"I'm proud that we have also been able to provide additional support to employees to help them manage this uncertain time, such as working with employees who are challenged by childcare issues, establishing a coronavirus response fund for employees in need, and making sure employees are aware of company mental wellness resources available to them if needed," said Nick Rowe, president of Kentucky American Water and senior vice president of American Water, Southeast Division.
"The greatest challenge for Kentucky's water utilities, consistent with the industry's challenge nationwide, is keeping up with the necessary renewal of water infrastructure," Rowe said. "Kentucky American Water invests approximately $25 million annually in capital improvements. Additionally, we received approval from the Kentucky Public Service Commission last year to initiate a qualified infrastructure program to help further accelerate our ability to replace aging infrastructure."
American Water significantly invested in Kentucky more than a decade ago through a $160 million-plus infrastructure project that included an additional water treatment plant on the Kentucky River, located in Owen County, and a 31-mile water transmission main and related facilities to enhance Kentucky American Water's water treatment capacity and access to water supply.
"Our key focus is and remains the safety of our employees and customers, which is why, in addition to an already robust safety culture, we made the decision to have employees who can work from home continue to do so at least through Labor Day," Rowe said, "and have enacted numerous other safety measures to help prevent the virus from infiltrating our workforce."
Kentucky Power is an operating company in the American Electric Power (AEP) system, based in Columbus, Ohio. Headquartered in Ashland, Ky., Kentucky Power services about 165,000 customers in 20 counties in eastern Kentucky. Since mid-March, 83% of Kentucky Power's employees have been working from home.
"We also have put in place enhancements to our benefits, such as access to additional paid time off and a vacation donation program, to support our employees who are facing unique circumstances due to the pandemic," said Cynthia G. Wiseman, vice president, external affairs and customer services.
AEP overall, with customers in 11 states, is expecting residential sales to increase 3% over 2019 levels, while commercial sales are expected to decrease 5.6% and industrial sales have an anticipated decline of 8% over 2019 levels. "Many businesses have shifted their operations to a mostly online platform, while other employers have had to make the difficult decision to furlough or reduce employee head count until market demand is restored," Wiseman said. "These forecasts lead us to expect an overall decline in sales of 3.4%."
The annual operating budget and maintenance expenses have been cut by $100 million this year for the AEP system. "We also are shifting $500 million of our planned 2020 capital spending to future years but still plan to invest $33 billion in capital over the next five years to improve service to customers," Wiseman said.
Kentucky Power has proposed a three-step plan to help customers who have fallen behind on their electric bills, including a bill credit to eliminate past due balances, a new flex-pay program to prepay accounts so customers can budget their monthly electricity costs, and a plan to delay any base rate increase for customers until Jan. 1, 2022.
"Our customers are facing serious economic challenges in eastern Kentucky. The pandemic has caused additional hardships for many in the region who were already struggling to make ends meet," Wiseman said. "We're committed to providing essential power to the region in good times and bad and doing everything we can to help our customers and support organizations that provide essential services in our communities."
Louisville Water provides drinking water to nearly a million people in the Louisville region. Approximately half of the company's 450 employees began doing their jobs remotely during the week of March 16. With the "healthy at home" effort, residential water usage increased while commercial and industrial usage significantly decreased.
"Our business customers will not see any change or impact because of this crisis. We included our commercial accounts in the decision not to turn off service for nonpayment and we're working directly with businesses that have outstanding balances," said Spencer Bruce, president and CEO. "We look for the business usage to rebound over the third and fourth quarters."
Within its own business office, Louisville Water has tightened its operating budget, cutting costs where possible and prioritizing work. While Bruce doesn't see any impact on how the company produces and delivers drinking water, he is looking—like other businesses—"at how we deliver the service, especially the back-office functions," he said. "For example, do all jobs need a physical location at our facility? These decisions have an impact on the culture of the company but there's also a financial impact."
A new focus for summer is helping the thousands of customers who have an unpaid water bill. In June, Louisville Water launched Drops of Kindness, a customer assistance program for the homeowners and businesses that have found themselves in a bind. "We're reaching out to these customers and working with them for payment arrangements and in some cases direct bill relief through the Louisville Water Foundation," Bruce said.
"This crisis has highlighted the need for emergency preparedness, risk communication and business continuity plans," Bruce said. "Louisville Water had a good foundation with existing plans for each of these but there's no playbook for this crisis; it's unlike anything we've dealt with in our 160 years of operations." ■
---
Kathie Stamps is a correspondent for The Lane Report. She can be reached at [email protected].