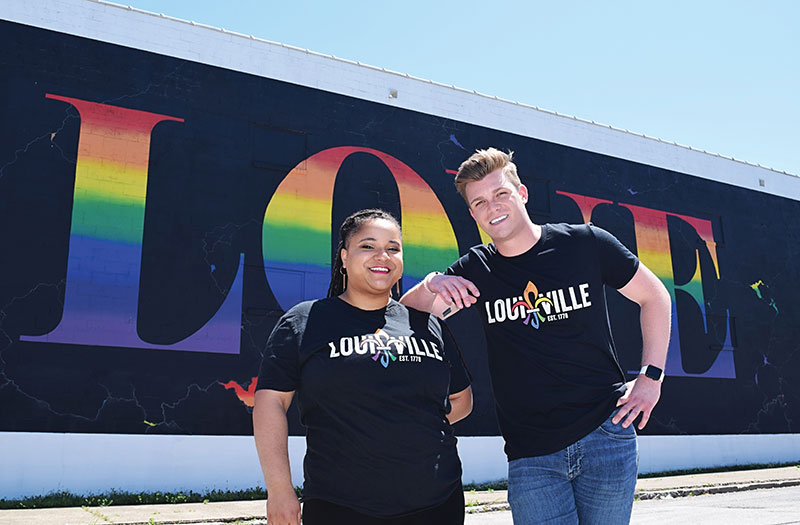 The Greater Louisville region has it all – the jobs of the future and a trained workforce to fill them, proven leadership, an engaged business community and a population invested in working together to make the region an even better place to live. And, of course, there's horse racing, a mix of interesting neighborhoods, top-notch educational institutions, and all of the arts and culture and sports you could ever need or want. Not to mention bourbon. Lots of bourbon.
"Bourbon is a spirit that comes in a glass, but it's also a spirit that defines our culture and compassion, our arts and parks, our creative energy," says Louisville Tourism on its website, gotolouisville.com. "It's this same spirit that continued and created Louisville itself – a city that combines heritage with innovation, authenticity with originality, quirkiness with friendliness in a way that's completely unique to our region."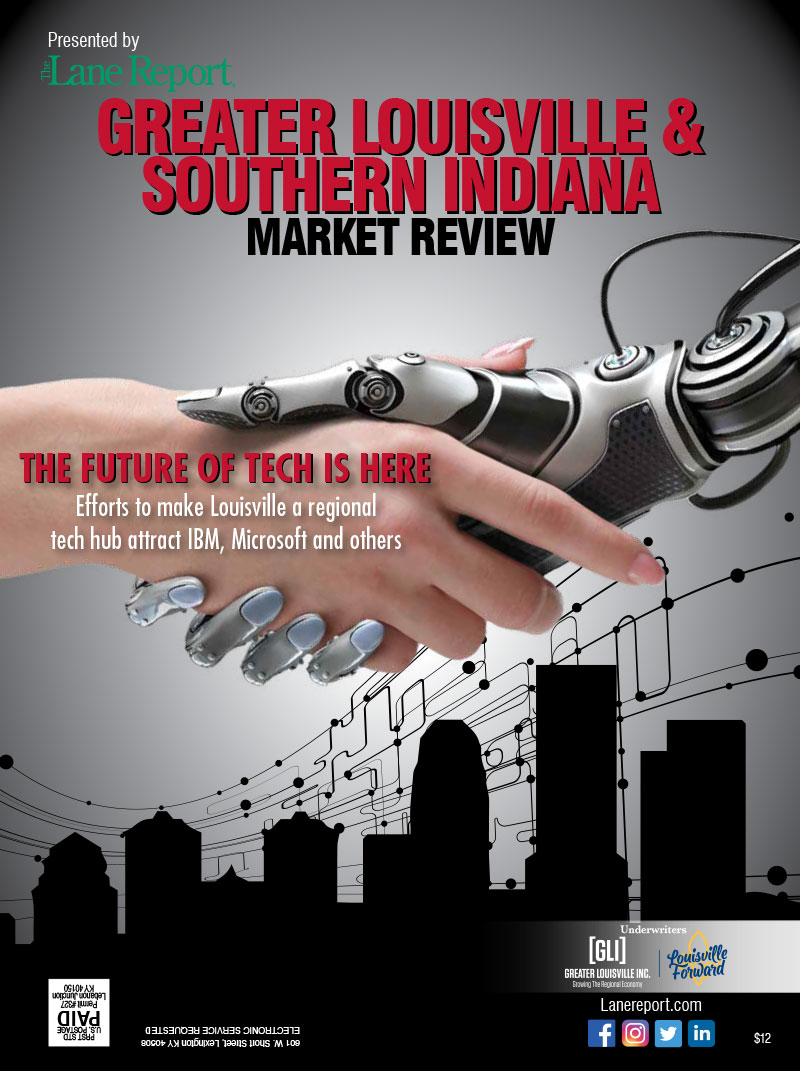 Kentucky produces 95% of the world's supply of bourbon, and a third of that is produced in Louisville's city limits.
More young residents are remaining in or coming back home to Louisville, which was ranked No. 3 by Trulia.com on its Most Affordable Place to Live in the United States list. Smart Asset chose Louisville as No. 8 in its Top 10 Cities for First-Time Homebuyers guide, and the city ranked ninth in Bankrate's 10 Best Cities for Homeowners list.
Housing costs are 20% below the national average.
"Not only are the homes affordable, but our region is home to some of the most diverse housing in the nation," it says on the website of Live in Lou, an initiative of Greater Louisville Inc., the region's chamber of commerce. "Old Louisville is the third-largest district in the United States, and the largest preservation district featuring almost entirely Victorian architecture."
The region is full of diverse neighborhoods and housing options. Louisville offers pedestrian districts so well served that an automobile is not needed, rural areas so secluded you can't even see your closest neighbor, and everything in between.
"Louisville perfectly balances the big-city feel without losing its small-town charm," Live in Lou says.
The people are friendly, commutes are short and the quality of life is second to none, not to mention the food. Conde Nast Travelers and Airbnb ranked Louisville third on their Most Hospitable Cities in the U.S. list while Southern Living named Louisville No. 10 on its list of the South's Best Food Cities and Wallet Hub named it one of its 2019 Best Foodie Cities.
Grow your business and your career in Louisville
Louisville is a fun place to live, but it's also a great place to go to work.
Dell Future Ready Economies Model ranks Louisville No. 18 on its Top 25 Future Ready Cities. The city also ranked seventh in a Top Cities For Job Creation list compiled by Gallup.
---
IT'S FREE | Sign up for The Lane Report email business newsletter. Receive breaking Kentucky business news and updates daily. Click here to sign up
---
From health care and logistics to advanced manufacturing and state-of-the-art tech jobs, Louisville has a growing economy and thriving job scene. The region is home to some of the biggest names – UPS, GE, Humana, Ford Motor Co., Papa John's International and Amazon.com, just to name a few. Jobs growth and the number of establishments continue trend upward, along with the average annual wage growth and median household income.
The region has five strong business clusters: advanced manufacturing, business services, food and beverage, lifelong wellness and aging care, and logistics and e-commerce. Louisville also has a burgeoning tech sector, and it's working to scale the region's tech talent pipeline to meet the needs of high-tech companies that are located here – as well as attract new ones. (Read more about those efforts in the cover story on page 18.)
The 15 counties of the Greater Louisville region have an estimated population of 1.3 million, nearly 32,000 businesses and 43 industrial parks. It has a vibrant entrepreneurial climate and a diversified economy.
SmartAsset ranked Louisville among the top 25 U.S. cities with the best work-life balance, and CNBC named it one of the top 10 cities with the happiest employees in the U.S. Glassdoor has ranked Louisville one of its "Best Cities for Jobs."
"The Louisville region is a very welcoming community. There's a really good entrepreneurial ecosystem and support for entrepreneurs," said Susan Weiss, owner of web solutions company Net Tango, who also serves as a featured mentor for Women in Tech Louisville. "The cost of living is great, and there are wonderful arts, culture and food. Louisville has the amenities of a larger city, but still has that small-town feel to it. The whole community is focused on this effort to make Louisville a place where tech companies will want to be."
City works to Build Back Better, Together
There's no doubt about it: 2020 has been the year of uncertainty.
The global pandemic threatened our health and sense of safety, and took the lives of hundreds of Kentuckians. As we took drastic steps to limit COVID-19's spread, a new crisis emerged: the economic fallout of closing nonessential businesses and remaining isolated and healthy at home.
Though the pandemic was unexpected, Louisville's leaders quickly responded, offering detailed, daily guidance to residents and relief for those who were struggling. Known for its culture of collaboration and sense of community spirit, residents of the Greater Louisville region worked together to lift each other up and support those who needed assistance with housing costs, food, transportation and other essential services.
The One Louisville: COVID-19 Response Fund – a partnership between Louisville Metro Government, the Community Foundation of Louisville, Metro United Way and other community organizations – provides flexible funding resources for eligible households that were hit hard by the pandemic. The fund opened March 16 and has supported nonprofit organizations and individuals in the community with nearly $10 million in grants.
Local residents also supported the arts, raising more than $500,000 for local arts organizations and artists. And they rallied around health care workers, donating personal protective equipment (PPE), meals and treats.
"Louisville Mayor Greg Fischer proclaimed our community a compassionate city and never before has that been more fully demonstrated to our health care workers than during the COVID-19 pandemic," said UofL Health CEO Tom Miller. "During Kentucky's most critical months of the pandemic, barely a day went by when donations were not arriving at our facilities. Across the region, companies idled by the pandemic repurposed PPE to ease our tightening supply. Daily food donations helped take care of needed nourishment and boost of morale.
"But among the most touching moments were the dozens of Louisville police officers applauding our team on their way in and out of work, the flyover by our Kentucky Air National Guard in salute to health care workers, and the thousands of well wishes received by greeting cards, posters or chalked-on sidewalks around the community."
The city's leadership is counting on Louisville's culture of collaboration and spirit of community to lead it through the pandemic and participate in Build Back Better, Together (BBBT), an initiative aimed at dismantling systemic racism and creating economic growth from the COVID-19 pandemic impact.
"The initiative, started by Mayor Fischer in partnership with nonprofit and business leaders, will tackle the needs of today – access to jobs and services – and plan for a more prosperous future," said Mary Ellen Wiederwohl, chief of Louisville Forward, the city's economic development entity. "Build Back Better, Together is how Louisville competes and wins on a global scale."
BBBT is led by a steering committee of key leaders in government, business and nonprofit sectors, as well as community and neighborhood representatives.
"I see this as a tremendous opportunity," said Alisia McClain, director of Workforce Transformation & Community Innovation for the Microsoft Future of Work Initiative. "We have united in the face of the pandemic. We all stopped, and sort of paused and made changes in our lifestyles and in our thinking. I have hope that we can make that same shift in the cases of systemic racism that exist."
Tackling these types of issues is just one of many reasons that Louisville is a great place to live and work. When there's a crisis, you want to live and work in a place where community leaders are fully prepared to help residents not just survive, but come out better on the other side.
"Louisville is a special place with a rich history and a bright future. This pandemic has reminded us of our humanity and the importance of working together for the collective good," Wiederwohl said. "There is so much opportunity ahead, and Louisville will meet the challenge head on."