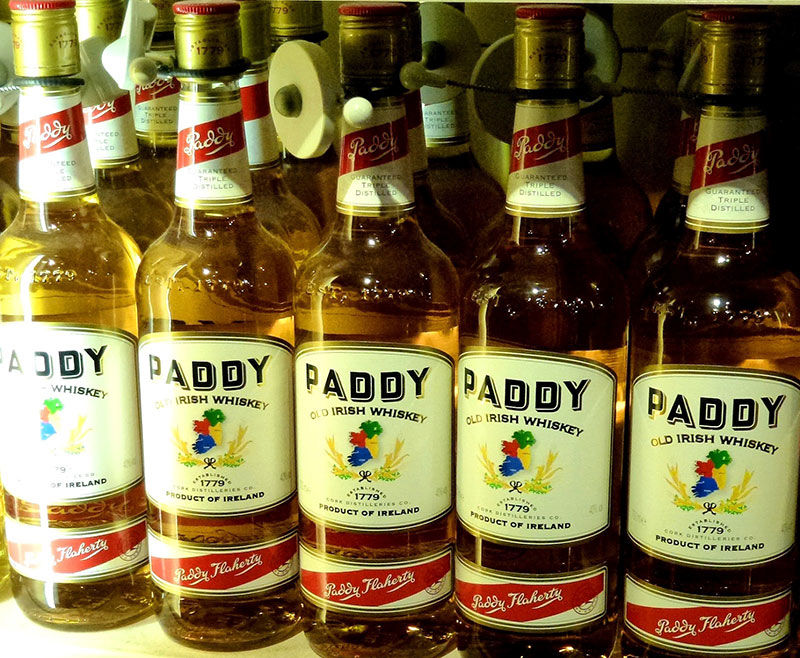 LOUISVILLE, Ky. — Paddy's Irish Whiskey placed in two categories at the 2020 International Whisky Competition, earning a gold medal and was named the Best Blended Irish Whiskey. The whiskey also earned a silver medal and second place for the Best Irish Whiskey at the IWC.
Founded by Paddy Flaherty in 1779, the whiskey is triple-distilled from the finest barley and water from County Cork's Irish countryside. Paddy's matures in three types of oak casks. Hints of spice, honey and vanilla along with a gently fading sweet finish denotes a bottle of Paddy Irish Whiskey.
"We are very honored to receive the title of Best Blended Whiskey," Paddy's Marketing Director Tiffany Wilburn said. "Both of these awards are testaments to the efforts by our partners at Cork Distilleries."
The International Whisky Competition launched in 2010 with a vision of creating a true competition, offering just three medals per category, like the Olympics. The IWC brings the best whiskies from around the world to be tasted and rated by a professional tasting panel. Complete results for the 2020 International Whisky Competition can be found at https://www.whiskycompetition.com/2020-results.
For more information about Paddy's Irish Whiskey please visit https://www.paddywhiskey.com/.
About Sazerac
Sazerac is one of America's oldest family owned, privately held distillers with operations in the U.S. in Louisiana, Kentucky, Indiana, Virginia, Tennessee, Maine, New Hampshire, South Carolina, Maryland, California, and global operations in the United Kingdom, Ireland, France, India, Australia and Canada. For more information on Sazerac, please visit www.sazerac.com.