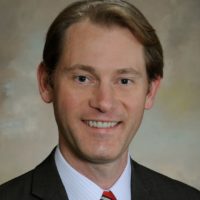 FRANKFORT, Ky. — After more than a month of consultation, an agreement on how to conduct the November election has been reached between Secretary of State Michael Adams and Gov. Andy Beshear.
"Governor Beshear and I maintained our principles, but put party aside to fashion election rules that are fair to every voter regardless of party," Adams said. "We kept the best of what worked in the June primary – especially giving voters options to safely cast their votes – and we built on that record with improvements – more in-person voting locations, and faster election results."
Major parts of the plan:
• Any voter of any age or health condition who believes he or she is at risk from COVID-19 may vote absentee ballot. Eligibility to vote absentee also extends to voters who are in contact with such vulnerable voters.
• Early in-person voting will begin on Oct. 13, and will include Saturday voting.
• Photo ID to Vote, Secretary Adams' signature legislative initiative, will be implemented, but limited relief is granted: Any person who is not able to get a Photo ID due to COVID-19 will be able to vote with a non-photo ID. Also, absentee voters who have a Photo ID but are not able to provide a copy of it will be able to vote.
The voter registration portal that was such a success in June, will open again and link to Kentucky's drivers license database.
County plans to reduce election day voting locations will need the approval of the Governor and Secretary of State.
All counties will count and report all votes received, including absentee votes, on election night.