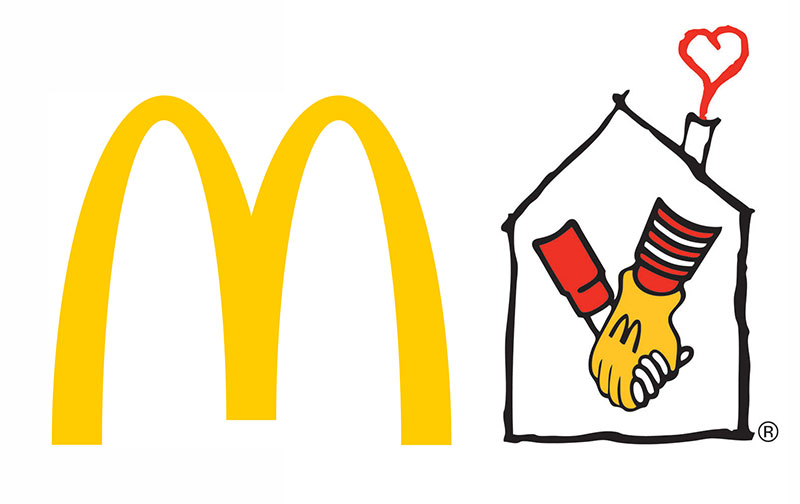 LEXINGTON, Ky. — Beginning Aug. 23 and running through Oct. 3, McDonald's restaurants across Greater Lexington will be raising money at the drive thru for local Ronald McDonald House Charities (RMHC).
As a result of COVID-19, local RMHC chapters have suffered a significant loss in funding and donations, and this initiative is aimed at offsetting that loss. In an effort to help families in need, local restaurants will increase awareness of the "Round Up for RMHC" program through drive thru orders through Oct. 3. Each time someone orders through the drive thru, they will have the opportunity to round up their purchase to the nearest dollar or choose to give $1, $3 or $5 for RMHC.
Local McDonald's restaurants will engage in a friendly competition to see who can raise the most donations for RMHC in order to reach their goal of $1 million across the markets in Ohio, Kentucky, West Virginia, Western Pennsylvania, Southwest Virginia and Eastern Tennessee to support their local RMHC houses
"RMHC helps keep families together near the medical care they need while they deal with a sick child, and we're thrilled to provide this easy way to people to support the Houses," said Claudia Healy, RMHC of the Bluegrass board of directors president.
"We encourage our customers who are able to please 'Round Up for RMHC' and help keep families close," said local McDonald's owner/operator Denise Long.
"McDonald's was the founding mission partner of our charity when the first Ronald McDonald House opened in 1974 and they've provided vital support ever since," said Nate Graham, executive director at RMHC of the Bluegrass. "We remain committed to serving families, despite the current challenges we face and appreciate the continued support of McDonald's customers to help us fulfill our mission."
RMHC of the Bluegrass provides a supportive "home-away-from-home" for families and their children who are receiving medical treatment at area hospitals. They provide guest families with all the comforts of home – plus a local support network – so they can focus on their child's healing.
This financial support is one way McDonald's continues to support Ronald McDonald House Charities and its network of local chapters.