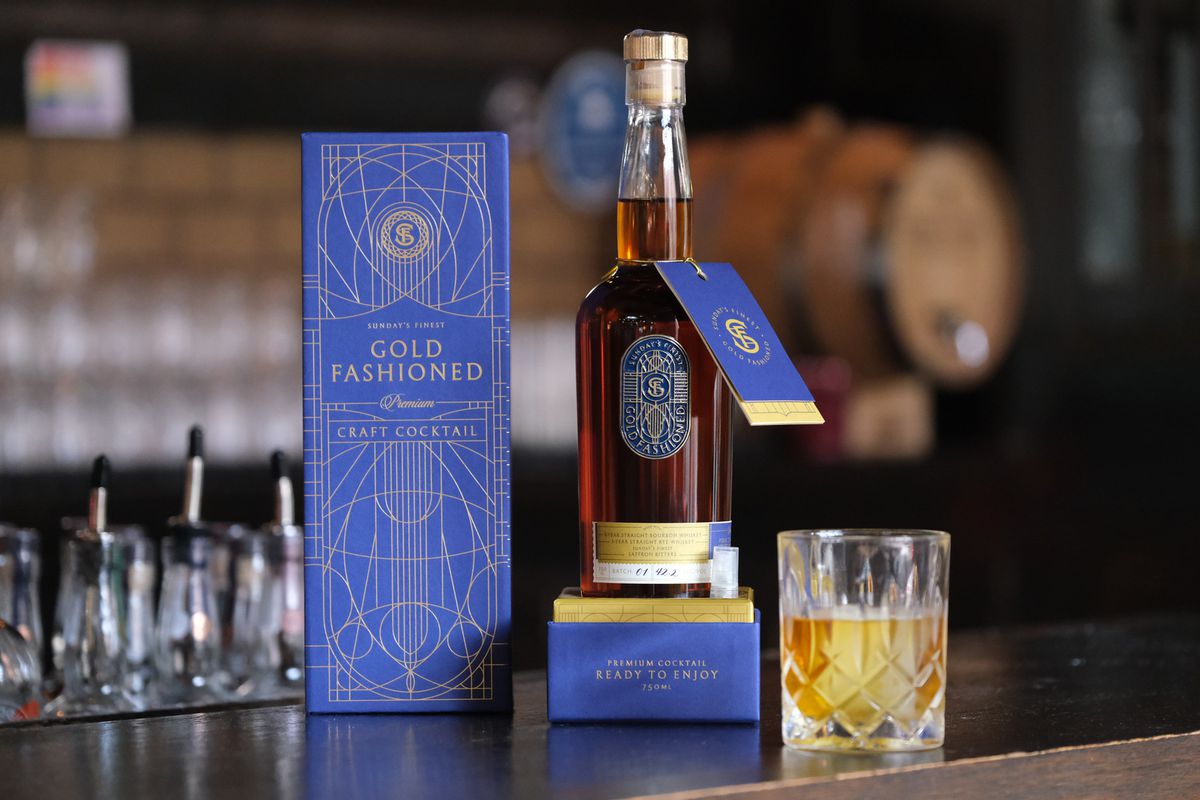 With the introduction of the Gold Fashioned, Sunday's Finest takes this elegant classic to the next level. We've crafted what we believe to be the ultimate Old Fashioned cocktail – providing you with a perfectly balanced, uncompromising, and unparalleled drinking experience.
Originating in the early 19th century and historically made with whiskey, bitters, sugar, and water, a properly crafted Old Fashioned cocktail is a splendid thing.
8-year Kentucky Straight Bourbon
5-Year Indiana Straight Rye Whiskey
A great Old Fashioned showcases the base spirit. At Sunday's Finest we start by blending 8-Year Kentucky Straight Bourbon with a 5-Year Indiana Straight Rye Whiskey. This split-base style cocktail showcases the best of both worlds – featuring the sweet warmth of the Bourbon and the complementary spice notes in the Rye.
For the aromatic bitters, Sunday's Finest developed a proprietary blend of herbs and spices produced to the highest possible specification. Using the traditional maceration method, hand-harvested Herat Saffron is combined with Grade A Tahitian Vanilla Beans, single-origin Ecuadorian Cacao, Seville Orange Peel, and wild-harvested Gentian Root from the French Alps.
The unique flavor profile of these exquisitely crafted bitters adds sophistication and complexity to the Gold Fashioned, accentuating the elements of the base spirits. For balance, Demerara Sugar from Malawi provides a smooth counterpoint to the whiskies and bitters, enhancing their individual tasting notes and allowing them to shine.
Click here for more Bourbon Flight news.
Click here to sign up for The Bourbon Flight Newsletter (coming January 2022).