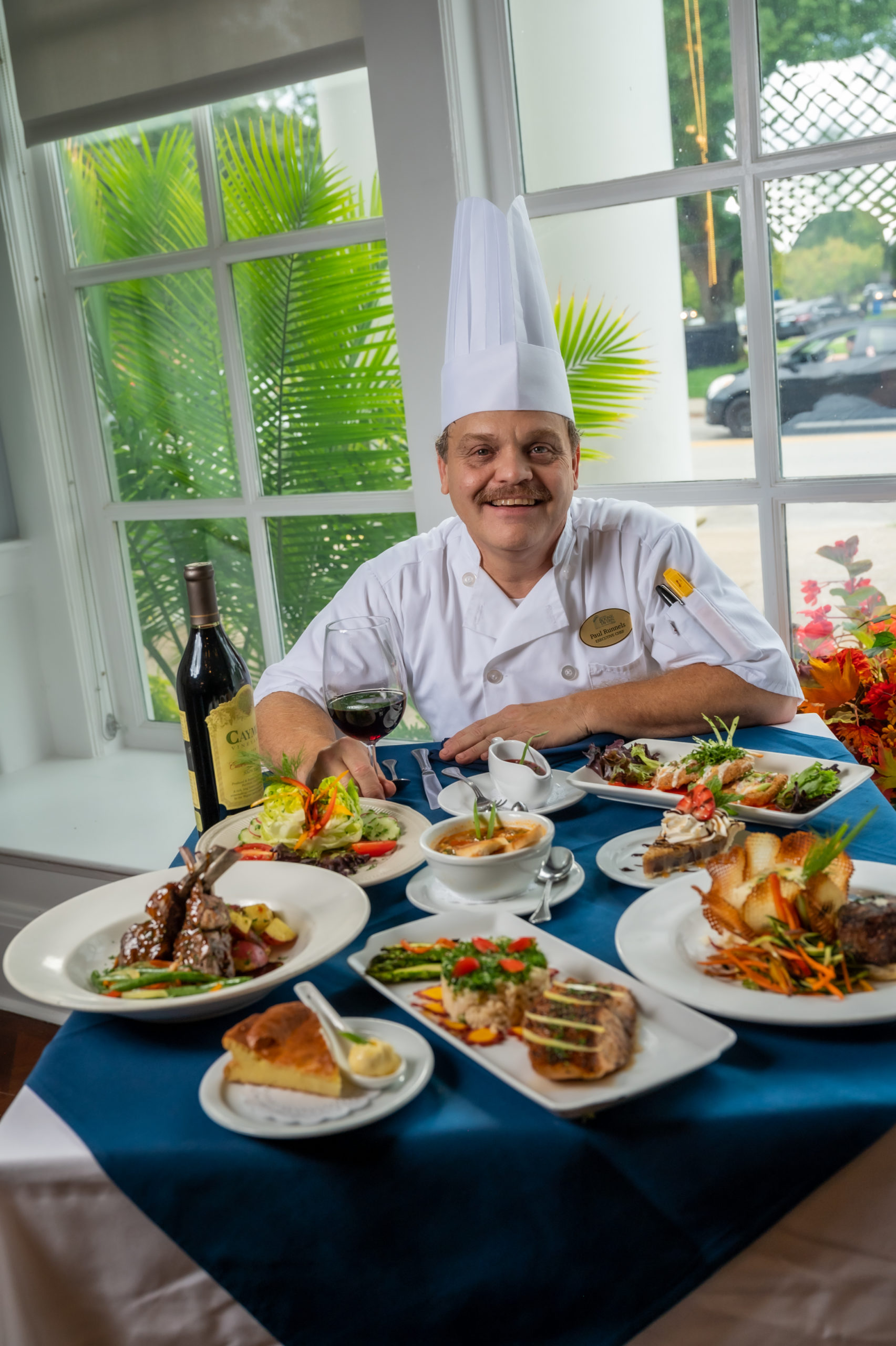 BEREA, Ky. — Boone Tavern Hotel and Restaurant hires Chef Paul Runnels. At the young age of 14, Runnels knew he belonged in a kitchen. He applied for a job at the Huntington Country Club, where he was hired to wash dishes. But he found he just couldn't do that. He had too many questions. He wanted to know more.
"On my first day, I asked the chef what he was doing, and he said he was carving fruits and vegetables for trays," Runnels recalled. "I told him I could do that, and he said 'yeah, right.' He found out really quick that I could."
From his first job in his hometown of Huntington, W.Va., Runnells set his sights on becoming a chef, and from there, he hasn't looked back. His path has taken him from the Culinary Institute of America to several high-profile chef positions and back close to home at Berea's Historic Boone Tavern Hotel and Restaurant, where he recently was hired as Executive Chef.
Runnels brings with him big plans for the historic restaurant. "My game plan is to take Boone Tavern and bring back some old favorites using modern techniques and methods of cooking—making them staples again," Runnels said.
As the son of a French Canadian from Quebec, Runnels grew up on fine food at home. It was only natural for him to look to the Guyan Country Club in Huntington for his first job, which is where he found his own passion for cooking. While working at the country club, Runnels met Chef Michael Bunting, a graduate of the Culinary Institute of America (CIA), who inspired him to follow his dream of being a chef.
"I've always been in foodservice," Runnels said. "I've always been around a country club or a restaurant my entire life. I've just never done anything else." After attending Marshall University in Huntington, Paul attended the CIA himself, graduating in 1984.
He returned to Huntington following his graduation, beginning his professional career with Clarion and Hilton Hotels. He went on to assist with the opening of the Radisson Plaza Hotel (now the Hilton Lexington/Downtown) as executive sous chef for the Webb Companies. He traveled for the company in the early to mid-1980s.
After leaving the Webbs, Runnels moved to Peoria, Ill., where he worked as executive chef at the Peoria Marriott Pere Marquette. He returned to Lexington in 1993, working as managing partner for the Del Frisco Steakhouse until 1995. Paul then returned closer to his hometown, taking a role as executive chef at Kings Daughters Medical Center in Ashland, Ky., before making his way back to the Guyan Country Club.
When the opportunity arose to buy and re-open Ashland's Historic Chimney Corner Café—a restaurant originally opened 75 years before Paul purchased it—he seized the chance and operated the restaurant for 15 years before selling it in 2015. He then went to work as executive chef at Snowshoe Restaurant Resort before joining Boone Tavern. Since graduating from the CIA, Runnels hasn't strayed far from his hometown.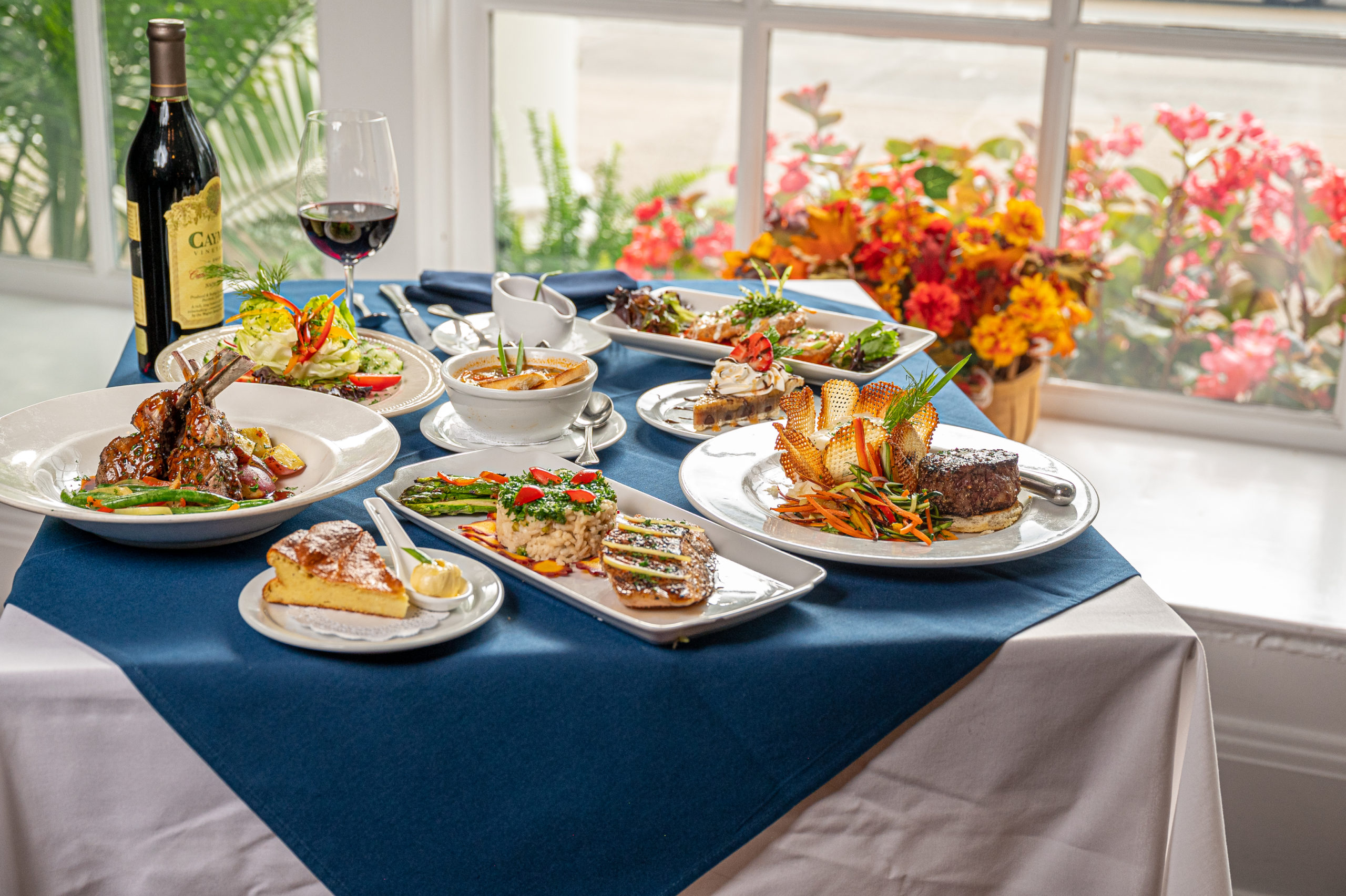 "When you grow up in this big valley that I grew up in, you learn the traits of the area," Runnels said. "You know what's here, what you can get, what people like, how the holidays go. You know what people like in different seasons—things that grow here. You just understand the area you grew up in."
Runnels is spending time focusing Boone Tavern staff in the art of fine dining, from table service to plating. There's also an intentional return to more in-house work, like roasting turkeys for hot browns on site and processing their own hamburgers. During the recent fall racing meet at Keeneland, Boone Tavern featured its own fresh-made burgoo, made from scratch in small batches with no frozen ingredients.
"We have changed some of the things that we are doing to keep it fresh—as fresh as we can get it," Runnels said. "And we are getting away from browns and into the colors of the season." Runnels expects to unveil a new Boone Tavern menu soon, which will feature some new items and old favorites that have been missing for a while, like Chicken Flakes.
"I'm looking forward to seeing what happens six months from now when we start to get a lot of return business from what we are doing that's new," Runnels said. "Every chef wants to see new faces and new people. I think that, as time goes on, we will bring even more awareness to our reputation for our quality of food and our food service. I think we can have sold-out reservations every night of the week—Sunday through Saturday. That's the goal."
For more information on Boone Tavern, including restaurant hours and menus, visit www.boonetavernhotel.com.
Click here for more Kentucky business news.